Hillary Clinton Being Courted By Academia
Hillary Clinton is getting offers from universities to add her name and presence.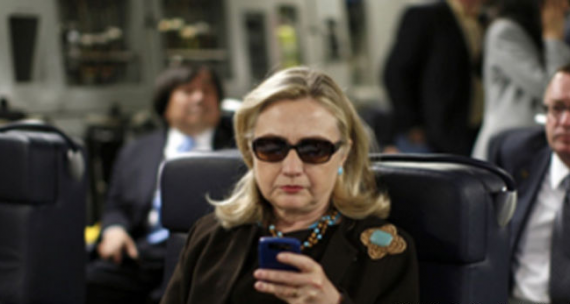 Hillary Clinton is getting offers from universities to add her name and presence.
POLITICO ("Hillary Clinton considering academic options"):
Hillary Clinton is fielding offers from colleges and universities — including Harvard and her law school alma mater, Yale — to give her a formal academic role, a move that would give her a platform outside her family's foundation.

The approaches have ranged from offers to join faculty to starting a program in Clinton's name to rebranding the Baruch College public policy school after the former secretary of state, three sources told POLITICO.

The advantage to Clinton of an academic platform, beyond the scope of her policy interests, could be huge for someone considering a presidential run. It would provide her with a credible backdrop for speeches and events that would take her outside of a hotel ballroom or something sponsored by her family's foundation or another outside group.

She announced her upcoming policy areas of interest at a Clinton Global Initiative meeting in Chicago and gave her fiery speech about the Voting Rights Act at an American Bar Association event. Having an academic platform could be enormously valuable in that respect.
The notions that Clinton lacks a platform or that an academic connection would be "enormously valuable" to someone running for president are rather obviously silly. I'm reminded of Daniel Patrick Moynihan's quip when James Buckley referred to him as "Professor Moynihan" in a debate: "The mudslinging has begun."
Still, I can see Clinton finding such an association gratifying and, certainly, she would lend prestige to the institutions in question. The Baruch offer is especially interesting; while not by any means in the same league as Harvard's Kennedy School, having a school of public policy named after her would certainly be flattering.