House Passes Marriage Protection Bill
The symbolic vote attracted a handful of Republican votes.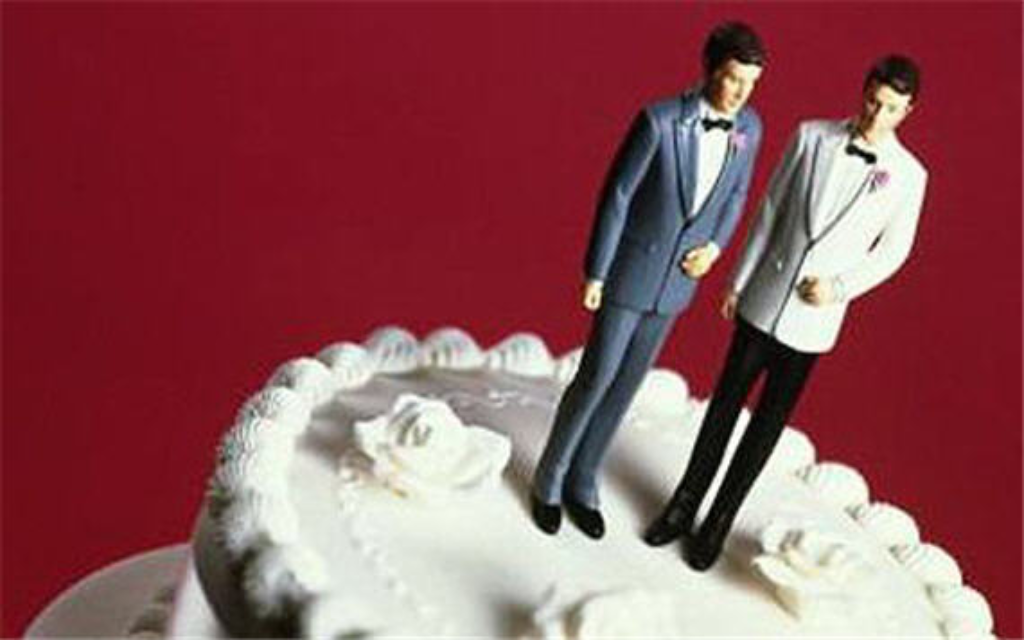 The WaPo headline "House passes protection for same-sex, interracial marriages with bipartisan support" is rather misleading.
A bill that would federally protect same-sex marriages sailed through the House on Tuesday with bipartisan support, a historic moment that marks a capstone to the nation's quarter-century evolution on LGBTQ rights and a response to fears that an emboldened Supreme Court was poised to take away hard-won civil rights.

Forty-seven Republicans joined all Democrats in support of the Respect for Marriage Act that also would protect interracial marriage and repeal the 1996 Defense of Marriage Act, which defines marriage as between one man and one woman. House Republican Conference Chairwoman Elise Stefanik (N.Y.) and National Republican Congressional Committee Chair Tom Emmer (Minn.) were among those who voted in support, a signal that at least a portion of the party believes marriage equality is settled law.

Tuesday's bipartisan vote proves a striking evolution on the issue of same-sex marriage for members of both parties. Just a decade ago, Democratic Vice President Joe Biden got castigated for announcing his support for gay marriage before the sitting president, Barack Obama, had announced his own views on the issue. More than a decade before that, Biden helped pass the Defense of Marriage Act in the Senate, while House Majority Leader Steny H. Hoyer (D-Md.) and Majority Whip Jim Clyburn (D-S.C.) joined 116 Democrats supporting it in the House.

Now, on the cusp of seizing the majority of the House, Republicans split into competing camps over the onetime hot-button issue as Democrats were completely unified in protecting a right that the Supreme Court had issued seven years ago. Some of Trump's fiercest allies voted with Democrats, particularly Stefanik.

Yet just more than 20 percent of the Republican conference voted in support of the legislation, a sign that even though marriage equality has become more broadly accepted across the country, Republicans don't have a unified view on what some consider progressive social issues.
That "just more than 20 percent of the Republican conference voted in support of the legislation" does technically qualify as "bipartisan," I suppose, but the obvious takeaway is that nearly 80 percent voted against or abstained.
Oh, and while we're doing press criticism, President Obama had very much "announced his own views on the issue"—he had repeatedly opposed same-sex marriage, falling back on "civil unions" as a compromise, because he understood that the country—including most Black Democrats—wasn't there yet. (He just as clearly personally thought same-sex couples should be free to marry.)
Now, clearly, part of the point of this vote was to force Republicans to go on the record opposing interracial marriage—which has near universal support—by coupling it with same-sex marriage, which remains extremely controversial in large swaths of the country.
My strong guess is that the bill is unnecessary, in that I don't think there is more than one vote to overturn Loving v Virginia—–quite ironically, Clarence Thomas, who not only resides down the road from me in Northern Virginia but is himself in an interracial marriage—or more than three to overturn Obergefell v Hodges. Regardless, it's a perfectly reasonable bit of legislation, clearly within Congress' authority under Section 5 of the 14th Amendment.
It's unclear if the legislation has enough support in the Senate for passage. And Democratic leaders didn't commit to bringing it up for a vote, stating the legislative schedule ahead of the midterms may not allow for immediate consideration.
Politically, you'd think this would be a no-brainer for Schumer, but maybe there's something I'm missing. Again, this is a very popular position that would be seen as "doing something" by a discouraged Democratic base and draws contrast with Republicans who vote against.
As a matter of public policy, it's also a no-brainer. Racism still exists, obviously, but support for interracial marriage being legal has to be a 90-10 issue. I get that a whole lot of Americans think gay marriage is an abomination, whether for religious reasons or personal prejudice. But the horse is out of the barn. Obergefell was decided seven years ago and Massachusetts became the first state to legalize the practice in 2003. It would be not only evil but simply impractical to roll it back now.