How They Got Bin Laden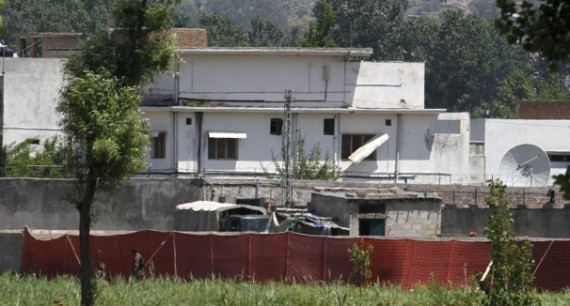 The New Yorker has a great piece out today by Nicholas Schmidle detailing the behind the scenes details of the mission that ended the life of Osama bin Laden:
The Americans hurried toward the bedroom door. The first SEAL pushed it open. Two of bin Laden's wives had placed themselves in front of him. Amal al-Fatah, bin Laden's fifth wife, was screaming in Arabic. She motioned as if she were going to charge; the SEAL lowered his sights and shot her once, in the calf. Fearing that one or both women were wearing suicide jackets, he stepped forward, wrapped them in a bear hug, and drove them aside. He would almost certainly have been killed had they blown themselves up, but by blanketing them he would have absorbed some of the blast and potentially saved the two SEALs behind him. In the end, neither woman was wearing an explosive vest.

A second SEAL stepped into the room and trained the infrared laser of his M4 on bin Laden's chest. The Al Qaeda chief, who was wearing a tan shalwar kameez and a prayer cap on his head, froze; he was unarmed. "There was never any question of detaining or capturing him—it wasn't a split-second decision. No one wanted detainees," the special-operations officer told me. (The Administration maintains that had bin Laden immediately surrendered he could have been taken alive.) Nine years, seven months, and twenty days after September 11th, an American was a trigger pull from ending bin Laden's life. The first round, a 5.56-mm. bullet, struck bin Laden in the chest. As he fell backward, the SEAL fired a second round into his head, just above his left eye. On his radio, he reported, "For God and country—Geronimo, Geronimo, Geronimo." After a pause, he added, "Geronimo E.K.I.A."—"enemy killed in action."
There's a lot more to the story, including a few previously unknown participants in the raid, behind the scenes at the White House, and the story of the day President Obama met SEAL Team Six, so go give the whole thing a read.