How Trump's Words are Heard
Trump is careless with his words and extremists respond.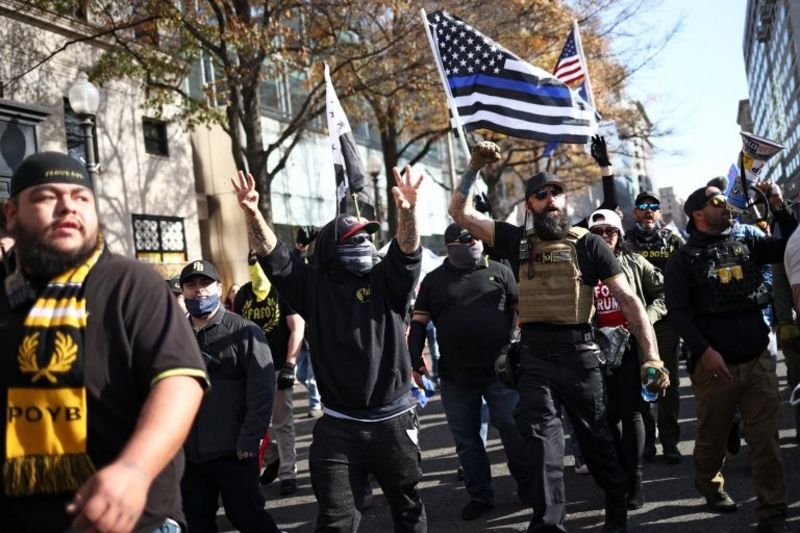 Just as a reminder of how words matter, let's see how an off-the-cuff statement Trump made in the debates played out.
Back on September 29, 2020 moderator Chris Wallace asked Trump "are you willing, tonight, to condemn white supremacists and militia groups and to say that they need to stand down and not add to the violence in a number of these cities as we saw in Kenosha and as we've seen in Portland."
After some verbal detours, Trump responded:
TRUMP: Proud Boys, stand back and stand by. But I'll tell you what, I'll tell you what: somebody's got to do something about Antifa and the left because this is not a right wing problem this is a left-wing. This is a left-wing problem. . .
As James Joyner noted at the time, The Proud Boys Heard Trump Loud and Clear.
Indeed, Joe Biggs, one of the organization's leaders reacted as follows that night:
Anyone in a leadership position has to be careful about what they say, and to whom. This is especially true of the President of the United States.
See, also, my June 6, 2020 post, Trump and the F-word.
Plus, this piece from WaPo at the time is relevant given Trump being banned from multiple social media platforms: Trump's debate comments give an online boost to a group social media companies have long struggled against.