Howard Hires Nikole Hannah-Jones and Ta-Nehisi Coates
UNC's loss is the nation's most prestigious HBCU's gain.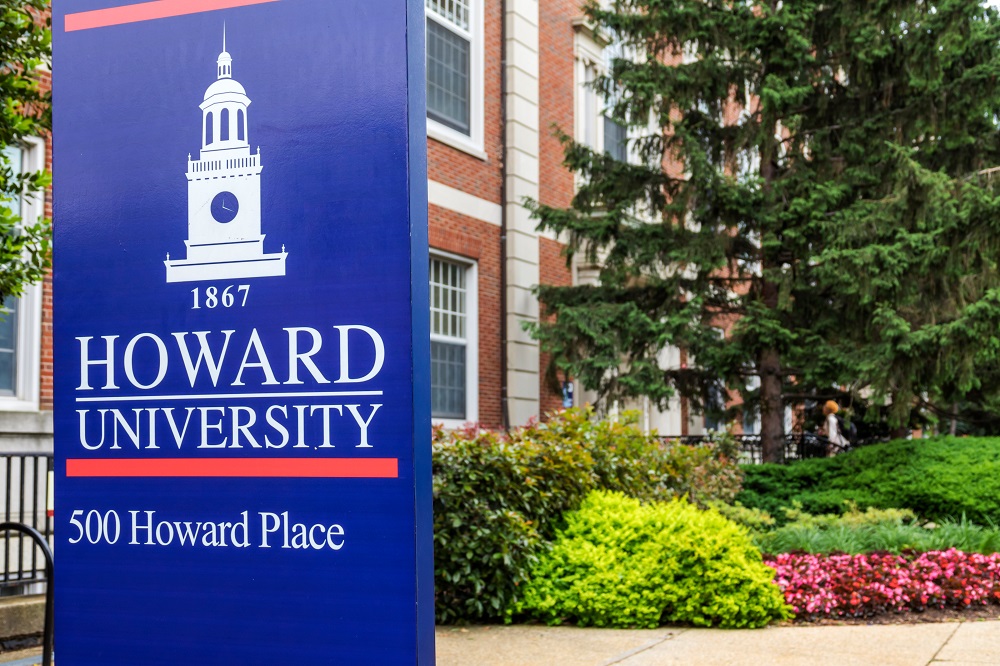 WaPo ("Nikole Hannah-Jones to join Howard faculty after UNC tenure controversy"):
Journalists Nikole Hannah-Jones and Ta-Nehisi Coates are joining Howard University's faculty, school officials announced Tuesday in a major recruiting victory for the private institution in the nation's capital. It was a simultaneous setback for the University of North Carolina at Chapel Hill to lose Hannah-Jones after a long and remarkably contentious effort to recruit her.

The surprising development came less than a week after trustees for UNC-Chapel Hill voted to award tenure to Hannah-Jones. Initially, the public university hired her as a professor without the job-protection status. But its board of trustees approved tenure for her on Wednesday, after faculty members and students at Chapel Hill protested that she had been mistreated.

In an interview Tuesday on "CBS This Morning," Hannah-Jones said she would not join the UNC faculty. "Very difficult decision," she told Gayle King. "Not a decision I wanted to make." The Pulitzer Prize winner said she believed a decision about tenure for her at UNC was delayed because of political opposition to her work and discrimination against her as a Black woman.

"It's not my job to heal the University of North Carolina," she said. "That's the job of the people in power who created the situation in the first place."

Top university officials did not immediately reply to a message seeking comment.

Susan King, dean of the UNC-Chapel Hill journalism school, who had championed tenure for Hannah-Jones, said she was disappointed to lose her to another university. "We wish her nothing but deep success and the hope that UNC can learn from this long tenure drama about how we must change as a community of scholars in order to grow as a campus that lives by its stated values of being a diverse and welcoming place for all," King said in a statement.
Folks on my Twitter feed see this as a big embarrassment for UNC but, frankly, it's more of a win for Howard than anything else. It has just tired two of the most important voices in journalism and not only further cemented its legacy as the premier Historically Black University in the countryl but simultaneously moved the Phylicia Rashad controversy off the front burner.
For Carolina, being rebuffed in this way is mildly embarrassing but it will be fine. It remains a "public Ivy" and one of the most prestigious universities in the country. And, in the short term at least, the board members who opposed granting Jones tenure—and, presumably, would have preferred not to hire her at all—get exactly what they wanted all along.
Still, while I remain rather bemused that universities, let alone elite ones, are hiring people without terminal degrees or a record of scholarly publication—or, indeed, having previously served as full-time academics—as tenured professors, it's apparently a thing in non-academic departments. Given that the journalism faculty enthusiastically supported hiring Jones as a tenured, endowed chair, it's simply a bad look to have a politically-appointed board of non-academics override them.