Nikole Hannah-Jones Suing for Tenure at Place She Doesn't Work
A truly bizarre controversy at Chapel Hill.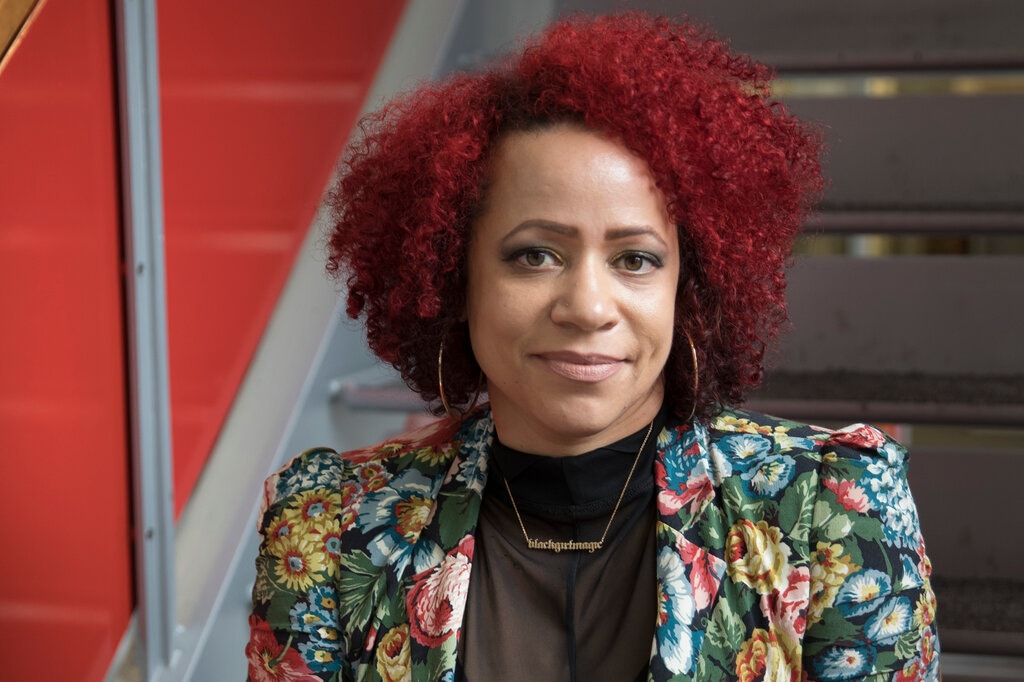 I have been following with some bemusement the public controversy over the 1619 Project's leader being denied tenure for an endowed chair position she has yet to start at a school where she has yet to teach. Now, she's taking it to the next level of absurdity.
NYT ("Times Journalist Weighs Legal Action Against University of North Carolina"):
The board of trustees at the University of North Carolina is under intensifying pressure to grant tenure to Nikole Hannah-Jones, the Pulitzer Prize-winning New York Times Magazine journalist who is scheduled to start as a professor at its journalism school in July.

Ms. Hannah-Jones, who helped create The Times's 1619 Project, a series that has drawn criticism from conservatives because of its re-examination of slavery in American history, said she was considering legal action after the university's board did not formally consider the matter of her tenure.

In a statement on Thursday, Ms. Hannah-Jones, who earned a master's degree from the university's journalism school in 2003, said she had retained legal counsel to respond to the board's "failure to consider and approve my application for tenure — despite the recommendation of the faculty, dean, provost and chancellor." She said she would be represented by the NAACP Legal Defense Fund, Inc., Levy Ratner, P.C., and Ferguson Chambers & Sumter, P.A.

"I had no desire to bring turmoil or a political firestorm to the university that I love," Ms. Hannah-Jones said in a statement issued by the Legal Defense Fund, "but I am obligated to fight back against a wave of anti-democratic suppression that seeks to prohibit the free exchange of ideas, silence Black voices and chill free speech."

Joel Curran, vice chancellor for communications at U.N.C.-Chapel Hill, said in a statement: "We can confirm the University has received a letter from attorneys representing Nikole Hannah-Jones. We have no additional comment at this time."

Ms. Hannah-Jones was named the Knight Chair in Race and Investigative Journalism at U.N.C.'s Hussman School of Journalism and Media, the university announced in April. The university's board of trustees, which approves tenure for faculty, is governed by a body appointed by the state legislature, which is Republican led.
I find the notion of granting tenure to someone who doesn't have a terminal degree and has never taught college bizarre in the extreme. It's simply not done in normal academic circles. But journalism schools aren't traditionally academic; they're trade schools. And it seems to be customary for endowed chairs and, indeed, the bulk of the professoriate to lack doctorates and traditional academic qualifications but rather to be seasoned practitioners. Further, previous Knight Chairs at the Hussman School were indeed tenured at the outset and less well-known than Hannah-Jones.
Still, the notion that she is somehow being "silenced" by being given a five-year contract, with the possibility of tenure thereafter, for a part-time job to be held in conjunction with her existing position at the most prominent newspaper in the country is hard to swallow.
I have seen several prominent academics argue that she is somehow being denied "academic freedom." But she's not an academic. Her defenders argue that she's being treated differently than other Knight Chairs on account of the 1619 Project being controversial. But, first, the only reason she's being hired in the first place is because of the prominence the project conferred on her and the message that hiring her sends about the school's stance on social justice. And, second, there are legitimate criticisms of her work on said project in terms of scholarly rigor, intellectual honesty, and collegiality. It seems perfectly reasonable to hire her on a trial basis rather than make her a permanent member of the faculty.
My guess is that the Board will cave to the pressure it's receiving from all sides even apart from the threat of a lawsuit. But there's no reason to think they acted wrongly, much less illegally.