ICC Issues Arrest Warrant for Putin
The Russian leader's status as an international pariah is cemented.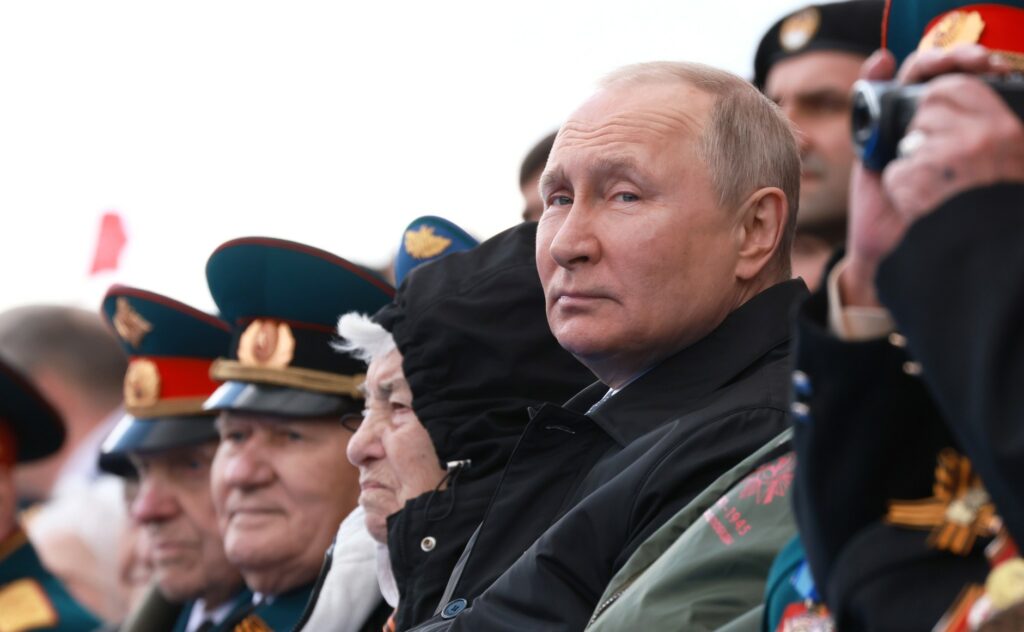 Reuters ("ICC judges issue arrest warrant for Putin over war crimes in Ukraine"):
The International Criminal Court (ICC) issued an arrest warrant on Friday against Russian President Vladimir Putin, accusing him of the war crime of illegal deportation of at least 100 children from Ukraine.

The bold legal move will obligate the court's 123 member states to arrest Putin and transfer him to The Hague for trial if he sets foot on their territory.

Moscow has repeatedly denied accusations that its forces have committed atrocities during its one-year invasion of its neighbour and the Kremlin branded the court decision as "null and void".

Neither Russia not Ukraine are members of the ICC, although Kyiv granted it jurisdiction to prosecute crimes committed on its territory. The tribunal has no police force of its own and relies on member countries to detain and transfer suspects to The Hague for trial.

While it is unlikely that Putin will end up in court any time soon, the warrant means that he could be arrested and sent to The Hague if travelling to any ICC member states.

Kremlin spokesman Dmitry Peskov said Russia found the very questions raised by the ICC "outrageous and unacceptable".

Asked if Putin now feared travelling to countries that recognised the ICC, Peskov said: "I have nothing to add on this subject. That's all we want to say."

Stephen Rapp, U.S. Ambassador-at-Large for War Crimes Issues under former president Barack Obama, said: "This makes Putin a pariah. If he travels he risks arrest. This never goes away. Russia cannot gain relief from sanctions without compliance with the warrants."

Putin is the third serving president to be the target of an ICC arrest warrant, after Sudan's Omar al-Bashir and Libya's Muammar Gaddafi.
WaPo ("ICC issues arrest warrant for Putin over war crimes in Ukraine") adds:
Judges from the International Criminal Court in The Hague issued on Friday the court's first arrest warrants related to the war in Ukraine, for Russian President Vladimir Putin and Maria Lvova-Belova, Russia's commissioner for children's rights.

The two bear individual responsibility for the war crimes of "unlawful deportation" and "unlawful transfer" of children from occupied areas of Ukraine after Russia invaded the country last year, the judges alleged.

Russia, like the United States, does not accept the ICC's jurisdiction. But the warrants carry symbolic weight and could make it difficult for those named to travel to countries that cooperate with the court.

Putin issued a decree last May to make it easy for Russians to adopt Ukrainian children, and Ukrainian officials said in November that at least 10,000 Ukrainian children were reported to have been deported by Russia without their parents. Lvova-Belova, who reports to Putin directly and openly advocates stripping children of their Ukrainian identities, has been the official face of this effort.
Writing at Foreign Policy two weeks ago, Azeem Ibrahim, a director at the Newlines Institute for Strategy and Policy, argues "Russia's Theft of Children in Ukraine Is Genocide."
It is now increasingly clear that Russia's invasion of Ukraine is a war of genocide. Mounted with genocidal intent, pursued with determined genocidal effort, the war is an assault not only on Ukrainians and Ukrainian nationhood, but the idea of Ukrainian-ness itself.
It has involved the wholesale killing and mass rape of Ukrainians. And, with increasing obviousness, the war has involved the mass theft of Ukrainian children by Russia—an act of forced population transfer that meets the definition of genocide according to the 1948 Genocide Convention.

Late last year, the Washington Post reported details of a Russian plan to ship Ukrainian children out of their home country, to give them new Russian families and Russian identities, and to in so doing destroy the Ukrainian nation one child at a time.

The numbers are vast and difficult to confirm. But the stories are now being widely reported across Ukrainian areas occupied at any time in the past year by Russia. Most horrifically of all, orphaned Ukrainian children whose parents were killed during the country's invasion have been scooped up by Russian troops, sent to Russia, and told they are little Russians—and that they were never Ukrainian at all.

This is part of a larger cultural understanding of Russia's genocidal war: The children can be taken and told they are Russian because, in the Russian official mind, Ukraine does not exist, never existed, and must therefore be stricken from history.
The NYT "The Daily" podcast had a lengthy treatment in its March 3 episode "Why Russia Is Taking Thousands of Ukrainian Children." Both the audio and a written transcription are available at the link.
As I noted on Twitter, where I learned of the news, "This is simultaneously a bold move I never thought we'd see so long as Putin remained in power and further incentive for Putin to double down on his atrocities in Ukraine in order to ensure he remains in power."