IE9 To Block Ads, Tracking
Microsoft Internet Explorer 9 could be a Google killer. It could also kill the Web as we know it.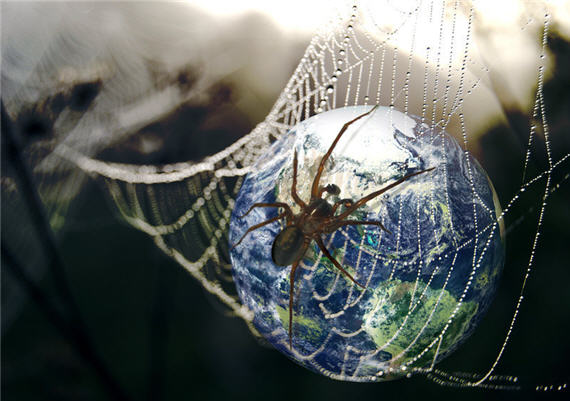 Microsoft Internet Explorer 9 could be a Google killer. It could also kill the Web as we know it.
ZDNet's Ed Bott:
If Internet Explorer 9 becomes widely adopted and if Tracking Protection is widely used—and those are two tricky assumptions—it has the potential to seriously disrupt the online advertising business. Microsoft made this feature widely available last week in the Release Candidate build of IE9 (if you missed it, here's my review of the IE9 RC). Using the RC, it takes exactly two clicks to download a Tracking Protection List (TPL) and begin blocking third-party cookies, tracking pixels, web beacons, hit counters, analytics scripts, and other tools of the modern web designed to assemble a profile of your movements and activities on the web.

Oh, and it blocks ads, too.
The display of Web advertising and invisible tracking of user behavior goes hand in hand. Google and other companies are frighteningly good at collecting data on Web users so that they can target advertising. If done properly, a teenager, a middle manager, and a CEO will all get very different ads when viewing the same Web page. Indeed, different teenagers and CEOs will get different ads depending on their interests, as gleaned from their search history.
Google has made its billions on perfecting this. And its model is pretty sneaky: AdSense, its crown jewel, fuels many of the sites you see. But Google is best known by most people for its namesake search engine and the plethora of free services (Gmail, Google Maps, Google News, Picasa, Google Calendar, and dozens more). These, in turn, gather a phenomenal amount of information which it monetizes through AdSense.
Bott goes into great detail as to how these new features in IE9 would all work. And, he points out, "The underlying idea behind Tracking Protection isn't new. Third-party tools and extensions have been adding similar privacy-protecting features to web browsers for a long time, usually in the form of a browser extension, add-on, or plug-in. Adding this feature into the browser itself, however, as Microsoft has done, is a first."
That's actually a pretty big deal. Right now, some power users already block various ads and scripts to speed up their downloads and avoid the clutter of advertising. Additionally, some companies do the same thing, mostly as a security measure. If blocking of ads and tracking becomes the default mode of surfing the Web, though, the entire business model on which it's currently built will collapse.
Television is the obvious analogue. From its beginning, commercial sponsors have paid for the programming. In recent years, that model has been threatened by new technologies — notably the VCR and the DVR — that allow people to fast forward through or even zap the ads. But, since most viewers don't bother, the model still works. (And, naturally, advertisers continue to look for ways to trick fast-forwarders into watching ads.)
While there has always been plenty of online content that's created by hobbyists or professionals without intention of making any money directly, the vast majority of what you read these days is produced by publishers relying on advertising revenue. If that ceases to be reliable, those sites will have to find other means of supporting themselves. And since Web users are notoriously resistant to paying for content, it's not at all clear what those other means might be.
As most of you are well aware, Web advertisers have become more aggressive of late, coming up with ever-more-intrusive ways of forcing you to pay attention. Presumably, they'll try to figure out ways of getting around these tracking protection features. Or, at least, work with site owners to block users who block ads. Either way, the user experience is likely to be more, not less, aggravating.
Either that, or there will be a whole lot less content.