If Benghazi Doesn't Damage Hillary Clinton Politically, What Would?
Is there anything that could stop the Clinton juggernaut?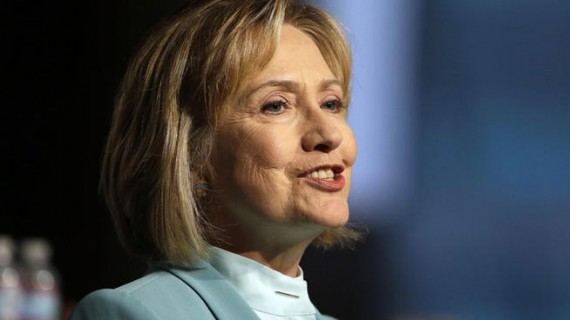 While Republicans continue to believe that the "truth," whatever it might be, about what happened at the U.S. diplomatic outpost in Benghazi, Libya on the night of September 12, 2012 will be something that will be a political winner for them both against the Obama Administration and against Hillary Clinton should she indeed run in 2016, a recent poll seems to indicate that the former Secretary of State is not seeing any political impact at all from the attack or the allegations about it:
Republicans are convinced the deaths of four Americans in Benghazi, Libya, undercut Hillary Clinton's case for becoming the next president.

But Benghazi has yet to register as an Achilles heel for Clinton with the American public.

A new Pew Research Center poll asked people about the most positive and negative aspects of Clinton's political career.

While Benghazi was the most frequently mentioned event or thing, just 15 percent cited it as the most negative aspect of her career. The second most negative thing people cited was her husband, Bill Clinton, and/or his affair with Monica Lewinsky in the Oval Office.

On the positive side, impressions were similarly diffuse. Twelve percent of people cited her tenure as secretary of state, while 8 percent cited Bill Clinton and/or her handling of his affair.

The poll showed two-thirds of people (67 percent) continue to have a positive view of her tenure as secretary of state, while just 25 percent have a negative view of it.
Number like this are unlikely to persuade conservatives to not bring Benghazi up should Clinton run as nearly every credible analyst expects her too, of course. At the very least, it's an issue that resonates well with the base. More importantly, though, it seems clear that a substantial part of Clinton's message if she does run will be based on arguments about managerial competence based on her time at Foggy Bottom. At the very least, the Benghazi incident does tend to draw some of that into question given the fact that even sympathetic reviews of what happened have noted that there were warnings about the security situation in the Benghazi and eastern Libya that were ignored by officials at the State Department. While it's unlikely that any of these security warnings came across Clinton's desk, it is something that happened while she was the person in charge so it seems fair to cite the fact that those warnings were seemingly ignored as a counter-example to any claims about her tenure as Secretary of State.
On the whole, though, it just doesn't strike me as likely that Benghazi is going to be something that has a serious impact on Clinton's electoral fortunes. Absent some sort of smoking gun, which doesn't seem to exist, there just doesn't seem to be enough there to cause public opinion about Clinton to turn negative. Indeed, it's worth noting that even though Clinton failed to win the Democratic nomination in 2008, she still managed to come out of that race with generally positive public approval numbers, something that continued throughout her tenure at the State Department and which has been sustained since left office in January of last year. Given that, one has to openly wonder if there's anything at all that can stop what seems to be a seemingly unstoppable political force.
One area where Clinton's time as Secretary of State could end up hurting her politically, of course, is the entire issue of our relationship with Russia and the so-called "reset" that Clinton famously declared during her first meeting with her counterpart from the Russian Federation. There's been much discussion about that reset over the two weeks or so of the Crimea/Ukraine crisis, and if the events we're witnessing now end up being the beginning of a tense period in relations with Moscow, then it would be entirely legitimate for Clinton's Republican (and Democratic) opponents to bring up her role in defining the relationship with the Putin regime during the time that she was Secretary of State.
In the end, though, it seems unlikely that anything related to foreign policy will be playing a large role in the 2016 race unless there happens to be some major international crisis going on at the time. Instead, as has been the case in the past, the major debates will continue to be about the economy, the role of government, health care, and other issues. In those areas, Clinton's fortunes are likely to be determined in no small part by what state the economy is in when 2016 rolls around, how successful or unsuccessful the Affordable Care Act has been, and how popular or unpopular President Obama happens to be. If things turn out the right way and they have the right candidate (a big if, quite obviously), then the GOP might actually have a chance. If they don't, then they could see themselves lose their fifth Presidential election in 24 years.