In Bid To Stay Relevant, Rudy Giuliani Says He's Thinking About 2012 Run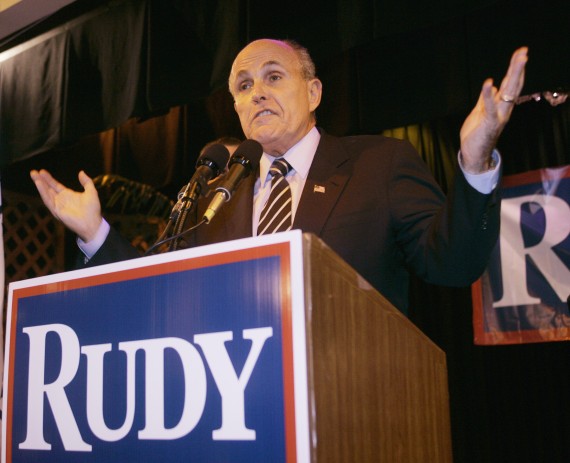 For the first time in public, former NYC Mayor Rudy Giuliani said last night that he's open to running for President again in 2012:
Former New York City Mayor Rudy Giuliani says he's "absolutely" open to a run for the 2012 Republican presidential nomination.

"I will take a look at 2012," Giuliani said Thursday night on CNBC.

Giuliani ran what was regarded as a disastrous campaign in 2008 and bowed out after finishing third in the Florida primary.

"It's really a question of, can I play a useful role?" Giuliani said, without offering a timeframe for when he would decide. "Would I have a chance of getting the nomination? Those are things that I'll have to evaluate as the year goes along."
As with the quadrennial speculation that is once again circulating around Donald Trump, I can't believe that this is for real. In 2008, when he started out as the most popular Republican in the field and ended up dropping out after performing horribly in the first three primaries, spending over $50 million, and winning just a single delegate. That was in an election year where a moderate Republican like him would seem to have been well positioned to win the nomination. The idea that he'd have a better chance this time around is absurd.
Personally, I think he's just getting tired of spending time in the peanut gallery.