Initiative To Break California Into Six States Fails To Make Ballot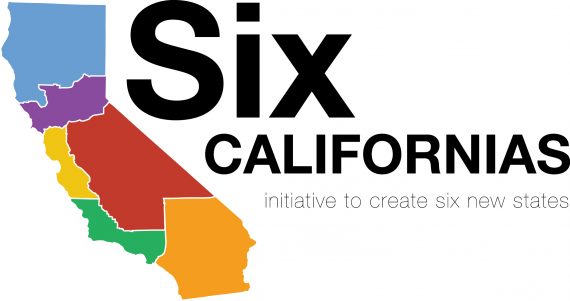 A ballot initiative that would have put the question of splitting California up into six separate states has failed to qualify for the ballot:
A proposed ballot measure to carve California into six states failed to qualify for the November 2016 ballot Friday after election officials determined that backers did not collect enough valid signatures.

The outcome is a blow to billionaire Tim Draper, the Silicon Valley venture capitalist who spent $5.2 million to put his "Six Californias" idea before voters. He had said the measure would bring government closer to the people and make it more responsive, but critics said the proposal hurt the state's image and would be unworkable if approved.

The measure needed 807,615 valid voter signatures to qualify, and the Six Californias campaign turned in nearly 1.14 million in mid-July. But several weeks of random signature checks that ended Friday determined that only 752,685 signatures were valid – almost 15,000 signatures below the threshold needed to launch a full count of every signature.

In a statement, Draper said he is convinced that the campaign turned in enough valid voter signatures to qualify his measure. He said the campaign will review signatures deemed invalid in several counties, noting that the campaign's signature-gathering firm had projected that many more signatures would be valid than did election officials.

"It is yet another example of the dysfunction of the current system and reinforces the need for six fresh, modern governments," Draper said. "In the meantime, we will work with the secretary of state to verify all of the signatures gathered during the petition process."

Six-state opponents called on Draper to "move forward from this failed proposal and join in focusing on the needs of our one Golden State."

"Six Californias was a solution in search of a problem that didn't address any of our state's challenges," said former Assembly Speaker Fabian Núñez, the chairman of the One California group opposing the measure. "The implosion of this ballot measure spares us from a two-year campaign of bashing our great state, which continues to be the nation's bastion of innovation, diversity and progress."
I am not familiar with California's election procedures, so it's unclear if Draper has an avenue for appeal here, or whether his organization could attempt to do the signature drive again before 2016 in order to get on the ballot. However, this is obviously a significant setback for an initiative that didn't seem to have much support to begin with, and which probably never would have worked even it had gotten enough votes. As I noted when I wrote about this in July, there was a strong argument that the initiative would violate state law, which prohibits revisions to the state Constitution from being the subject of a referendum. Additionally, as a practical matter it the scheme would run up against the fact that the Constitution would require both the California legislature and the United States Congress to agree to the plan, which seems unlikely for a whole host of reasons.
So, for now at least, we won't been seeing the states of North California, South California, Central California, West California, Silicon Valley, and Jefferson. And it seems unlikely that we ever will either.