Insurmountable Obstacles in Afghanistan
My latest for The National Interest,Insurmountable Obstacles in Afghanistan, has been posted.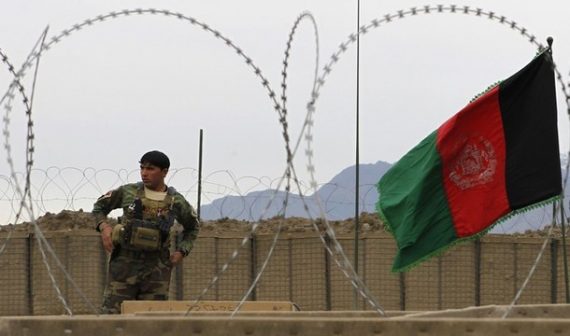 My latest for The National Interest, "Insurmountable Obstacles in Afghanistan," has been posted.
In a speech to the Atlantic Council this week, Major General John Toolan, just returned from a year commanding NATO forces in southwestern Afghanistan, both highlighted the tremendous progress coalition forces have made since the beginning of the Afghan surge and candidly acknowledged how much work remains to be done.

[…]

While Toolan went out of his way to praise the toughness of the Afghan infantry soldiers and marvel at their skill at human intelligence (which apparently doesn't extend to ferreting out members of their own ranks who want to kill Americans, alas) he allowed that "there will be things left after 2014 that will continue to support the Afghan security forces." As he continued to explain, that list got pretty long.

First and foremost, the Afghans have no real technical capabilities to gather and analyze their own nonhuman intelligence. So, naturally, NATO will still need to provide that. This is not unexpected; they're very advanced, enormously expensive tools to acquire.

Second, the Afghan mission currently enjoys the finest military medical support the world has ever known. Soldiers receive immediate field medicine and can be Medevaced to a top-flight surgical facility within an hour. The Afghans have none of that capability and are not even in the process of developing it. Naturally, that means NATO will need to provide it.

Third, special forces have been crucial to the successes against the Taliban spoken of by Toolan. While the ANA has a fair number of commandos, they're not yet able to conduct complex operations integrated with conventional forces. It's another gap that will need to be filled by NATO for the foreseeable future.
Much more at the link, little of it encouraging.
Photo credit: Reuters