Iraq Ignoring U.S. Requests To Stop Iranian Flights To Syria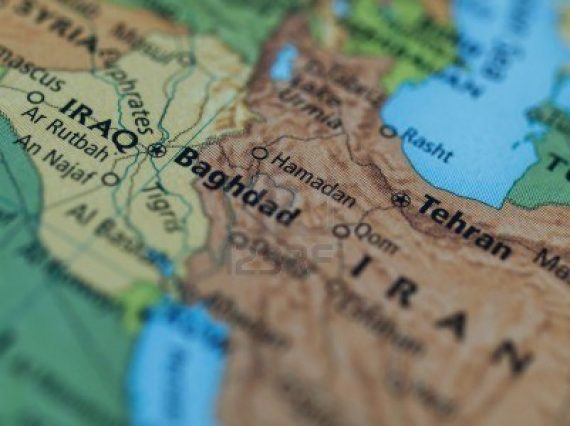 The United States is finding that its efforts to persuade Iraq to stop allowing Iranian planes heading to resupply the government of Bashar Assad to overly its territory are falling on deaf ears:
Iraq's government is resisting a request by the U.S. government to block Iranian planes from traversing Iraqi air space to resupply Syria's repressive ruling regime, according to The Washington Post.

Despite the certainty of U.S. officials that Iranian planes are transporting arms and other military equipment to Syria in violation of U.N. Security Council resolutions prohibiting the export of Iranian weapons, Iraq's government prefers to believe assurances from Iran that the planes contain only humanitarian aid.

The New York Times reported on Wednesday that Vice President Joseph Biden, who has played a lead role in implementing the Obama Administration's complacent Iraq policy, called Iraqi Prime Minister Nouri al-Maliki on August 17 in a vain effort to press Baghdad to take action. The flights had resumed in July after being halted in March, apparently under pressure from Washington and Arab countries opposed to Syria's Assad regime.

The same article reported that Iraqi Shiite militants from Iranian-backed militia groups have crossed the border to help the Syrian regime repress its own people. U.S. officials charge that in addition to arms, Iran has dispatched Islamic Revolutionary Guards from the elite Quds Force to train paramilitary thugs that the Assad regime has increasingly used to attack the opposition. Iran has also provided the regime with training and technology to intercept communications and monitor the Internet.

In addition to escalating its support for the Assad regime in Syria, Iran has greatly expanded its influence in Iraq after the departure of U.S. troops last December. Iraq's Shiite-dominated government has steadily drifted into the orbit of its larger Shiite neighbor.
This isn't the only sign of the expanding distance between the Iraqi Government and the United States:
Prime Minister al-Maliki's government has closed down the operations of the Voice of America inside Iraq and is set to release from jail Ali Musa Daqduq, a notorious Hezbollah terrorist who worked closely with the Quds Force to target U.S. troops and Iraqis opposed to Iran. A former CIA official described him as "the worst of the worst. He has American blood on his hands. If released, he'll go back to shedding more of it."

In addition to Iranian-supported Shiite terrorists, al-Qaeda in Iraq (AQI) has found it much easier to operate since the withdrawal of U.S. troops. AQI has made a comeback in Iraq and threatened to launch terrorist attacks against the U.S. homeland in July.
None of this should really be a surprise. I've noted here before examples of the Iraqi Government pursuing a better relationship with Iran, often at the expense of its relationship with the United States. Even while U.S. forces were still in the country, there were plenty of signs that the government of Prime Minister al-Maliki intended to pursue a close relationship with the Islamic Republic. In part, this is a recognition of the increased power of Shiite Muslims in the country to the point where they are a crucial part of al-Maliki's governing coalition and, to a large degree, the party most responsible for the failure of the U.S. and Iraq to negotiate a new Status Of Forces Agreement.
Additionally, there's an element of self-preservation at play for the Iraqis here. Iraq is a far weaker nation militarily than it was during the days of Saddam Hussein, although it is now clear that much of  Iraq's "strength" was part of a deliberate disinformation campaign by Saddam's government designed to deter any future Iranian attacks. Now, though, the whole world knows what the situation in Iraq is all about and with the United States out of the picture, it's not hard to see how the Iraqis would consider it to be in their interests to be compliant with Iranian demands such as overflight permission for flights headed to resupply the Syrian Army. I doubt the Iraqis will see any reason to change their position any time soon.
H/T: Rick Moran