Is it Too Hard to Amend the Constitution? A Brief Response
Yes, it is too hard to amend. A few quick thoughts on the subject.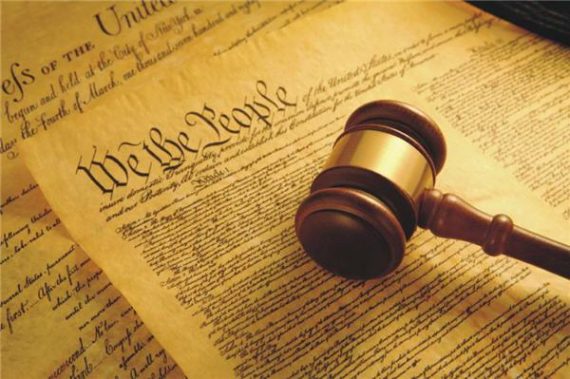 In response to a NYT piece, Doug Mataconis asks:  Is It Too Hard To Amend The Constitution?
As I noted in the comments:  yes, it is.  This is, of course, a complex and lengthy topic, but a couple of quick thoughts since the conversation is underway (I started just commenting on the other thread, but this was too long for a comment):
One problem with the nearly-impossible-to-amend US Constitution:  major constitutional issues are controlled in the United States by the vote of five Justices of the Supreme Court; they are not open to an actual broad political debate.  For example:  there is a long-standing, going on a century-long, fight over the meaning of the Commerce Clause.  And who, ultimately, is it, that controls that debate?  Well, the Supreme Court.   Surely it would be better to actually be able to deal with these kinds of questions as part of real constitutional debate to refine the meaning in the actual text rather than simply hoping our "side" has enough Justices on the bench when the time comes.
Indeed, as shifts need to occur in terms of our understanding and application of the constitution, we just change practices because we cannot easily amend the document to accommodate the reality of how we operate.  An excellent example of this is war powers.  The system that resides in the Constitution was designed for a wholly different era for a wholly different type of military activity.  It was one in which there was no standing army.  Instead, a decision had to be made to declare war on another country and then to raise an army for the war.  It was, by current standards, a slow-motion affair that certainly has little in common with current realities.  The fact that the last declared war was World War II underscores that the system as designed no longer functions.  This situation is also underscored by the ongoing War Powers Act debate and is illustrated by US involvement (and the surrounding domestic political controversy) in Libya.
What we end up doing, since it is so difficult to amend the Constitution, is to change behaviors without changing the document.   How is this preferable to truly requiring a functioning constitutional order that would allow for actual political debate and formalized changes to be made as we adapt the functioning of the state?
An incomplete set of thoughts, to be sure, but a few things to think about.
More later, time and thought permitting.