Italian Seismologists Charged With Manslaughter For Failure To Predict Earthquake
A bizarre legal case from Italy.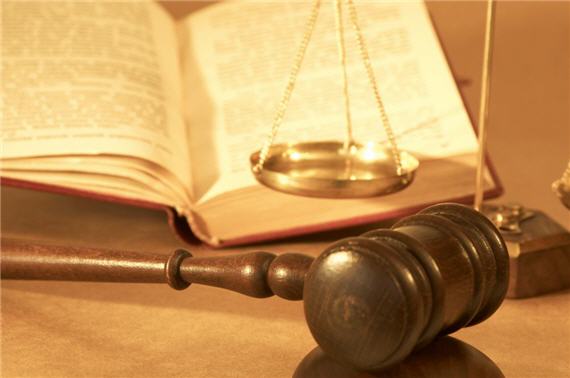 An Italian judge has decided that failure to accurately predict an earthquake that struck a region of Italy in 2009 can be charged with manslaughter:
ROME—Enzo Boschi, the president of Italy's National Institute of Geophysics and Volcanology (INGV), will face trial on charges of manslaughter with six other scientists and technicians for failing to alert the residents of L'Aquila ahead of the devastating earthquake that struck the central Italian town on 6 April 2009, killing 308 people.

The seven experts sit on the nation's major risks committee, and were probed by L'Aquila prosecutors after members of the public complained that it was the committee's reassurances that persuaded them not to leave their homes ahead of the quake.

In addition to Boschi, those facing trial are: Franco Barberi, committee vice president; Bernardo De Bernardinis, at the time vice president of Italy's Civil Protection Department and now president of the country's Institute for Environmental Protection and Research; Giulio Selvaggi, director of the National Earthquake Centre; Gian Michele Calvi, director of the European Centre for Training and Research in Earthquake Engineering; Claudio Eva, an earth scientist at the University of Genoa; and Mauro Dolce, director of the office of seismic risk at the Civil Protection Department.
The seven were placed under investigation almost a year ago, and today L'Aquila Judge Giuseppe Romano Gargarella announced that they will be tried. According to the Italian daily Corriere della Sera, Gargarella said that the seven defendants had supplied "imprecise, incomplete and contradictory information," in a press conference following a meeting held by the committee 6 days before the quake. In doing so, they "thwarted the activities designed to protect the public," the judge said.
Not surprisingly, scientists around the world have jumped to the defense of these seismologists:
"We're not able to predict earthquakes very well at all," John Vidale, a Washington State seismologist and professor at the University of Washington, told LiveScience.

Even though advances have been made, the day scientists are able to forecast earthquakes is still "far away," Dimitar Ouzounov, a professor of earth sciences at Chapman University in California, said this month regarding the prediction of the March 11 earthquake in Japan.

(…)

"We get swarms of earthquakes all the time without a big earthquake. There was nothing strange about this swarm to suggest a big earthquake," Vidale said in a telephone interview. [ Album: This Millennium's Destructive Earthquakes ]

Regarding the charges against the Italian seismologists, Vidale said "we're offended" that they are being charged with a crime "for telling the truth." That truth is, he added, there was nothing to say that the level of danger was enough to warrant any public action.

Talking with Vidale, one gets the impression that predicting an earthquake would take a miracle, as there are so many unknowns.

"One problem is we don't know how much stress it takes to break a fault," Vidale said. "Second we still don't know how much stress is down there. All we can do is measure how the ground is deforming." Not knowing either of these factors makes it pretty tough to figure out when stresses will get to the point of a rupture, and an earth-shaking quake, he explained.

To get measurements of the actual stresses, researchers have to drill miles beneath the surface — an engineering feat on its own — and would only be able to drill a couple places to put sensors along the fault. (Drilling has been done along the San Andreas fault, but no one has measured the stress at depth there, Vidale said.)
Part of what's going on here is simply a reflection of the differences between the American and Italian criminal justice systems. Our system is based in the English Common Law, Italy's was heavily influenced by the Napoleonic Code, which is one reason why you see these charges being brought by a judge rather than an independent prosecutor. All the same, I've got to wonder about the wisdom of charging scientists with crimes in situations like this. If you send them the message that they are going to be held criminally liable of they make an insufficiently dire prediction, then you create the incentive for them to either predict doom and gloom at all times, or to not make any public predictions at all. Since it would seem that some warning of danger would be better than none at all, creating the incentive for scientists to stay quiet doesn't strike me as especially smart.