Jack Lew Finally Has A (Mostly) Legible Signature
When Jack Lew was confirmed as Secretary of the Treasury, there was much speculation about what would happen to his signature, which would appear on all U.S. currency printed after his succession to the office. This was understandable, considering what passed for Lew's signature while he was White House Budget Director, as shown by this mock-up created at the time: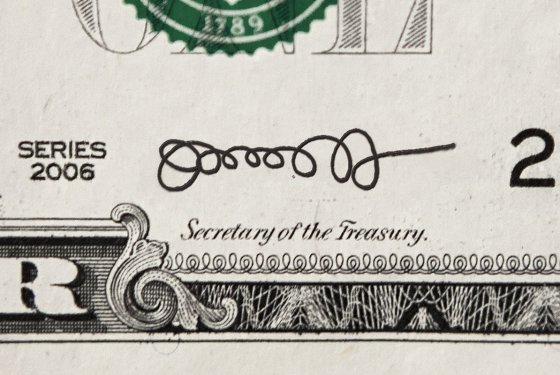 Today, the Treasury Dept. released Lew's "official" currency signature:
Much better,  Mr. Secretary.
H/T: Zachary Goldfarb