Jack Lew's Bonus
There's an innocent explanation for giving a huge bonus to a financial exec going into government. And it still stinks.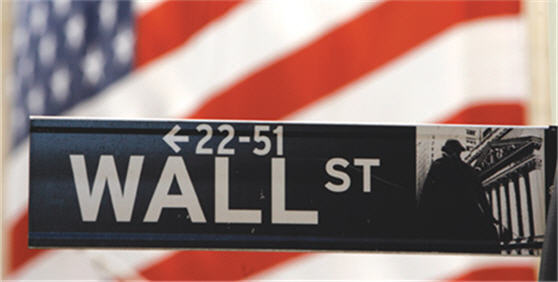 There has been some hubbub over what the WSJ dubbed "Jack Lew's Golden Parachute."
The terms of Mr. Lew's original employment contract with Citi included a bonus guarantee if he left the bank for a "high level position with the United States government or regulatory body."

Most companies include incentives for top employees not to leave, but in this case the contract was written to reward Mr. Lew for treating the bank like a revolving door. Citi says it likes to accommodate employees who do public service or work at nonprofits. But the Lew contract was specific about a senior job in the federal government. There would be no special payout if he left to run the Red Cross or the New York state budget office.

Citi has been an especially nice landing spot for big-shot Democrats. Former White House budget director Peter Orszag is now a Citigroup vice chairman and somehow finds time to write a column for Bloomberg News. And there was former Treasury Secretary Robert Rubin, who was paid more than $115 million while encouraging the risk-taking that would have destroyed Citi if not for a taxpayer rescue.

Mr. Rubin was Mr. Lew's patron at the bank. Mr. Lew's contract suggests that Citi knew from the start that Mr. Lew was headed back to a powerful job in Washington, and that it wanted him to remember the bank fondly when he left. We have nothing against people making a living, but when they show up a few years later to do more "public service," taxpayers have a right to know what their private employers were paying them to do.
Even Kevin Drum found this "odd" and he mused, "Lew is a certified budget genius with many years of government experience, so it's hardly a surprise that Citi expected that he might leave at some point. Still, what innocent explanation is there for actively encouraging him to leave? I'd certainly like to hear the reasoning behind this."
UCLA's Mark Kleiman, an "old friend" of Lew's, says it's pretty simple:
Pay for senior jobs in big financial services firms consists of salary plus bonus, with the bonus being a large part of the total. If the employee stays at the firm, the bonus decision may be fraught with tension, but it's reasonably straightforward ethically: the bonus is intended to reward performance in the past and keep the employee working hard in the future.

If the person leaves, or announces the intention to leave, before the bonus is paid some year, the forward-looking justification for paying a bonus disappears, and the firm has to decide whether it wants, in effect, to hand the departing employee a gift, or instead cheap out and punish him for leaving. That's life in the big city; as a result, people are likely, if they have a choice, to wait until they have last year's bonus in hand before announcing their intention to leave.

Now imagine that someone in such a job gets an offer to take an important post in one of the federal agencies whose actions influence the financial-services industry: the Treasury, or the Fed, or the SEC, and that the offer becomes public before last year's bonus is paid. (People offered such jobs have very little control over the timing.)

Now the firm has a real problem. Presumably it doesn't want to cheap out. On the other hand, if it pays a big bonus, it has just made a gift to an official whose decisions will help or harm the firm. Such a payment, even if fully justified by past performance, will have the appearance of a bribe. No such problem would arise if the person left to run the Ford Foundation or the Red Cross.)

So if a firm hires someone with a public-service background and ambitions to go back into government, it makes sense to negotiate a severance bonus up front, specifically in case the person leaves to take a senior Federal job. That way the person is protected against a big financial hit if such a job comes through – otherwise he might want to take a different job now, one that's not bonus-dependent or one where receiving a bonus wouldn't create the appearance of impropriety – while the firm avoids the problem of voluntarily either paying or not paying a big bonus to someone who will exercise power over it in the future.
To which Drum responds, "That makes sense. And I'd add something to this: if this is the explanation, then it's obviously standard practice on Wall Street, something that the, ahem, Wall Street Journal would know perfectly well. But that didn't stop them."
Indeed. It's almost surely common practice and thus "innocent" under the rules of the game.
Still, as I often note in these situations, while neither Lew nor Citi did anything unethical, those "rules of the game" are nonetheless problematic. On the one hand, we really don't want to discourage our best experts from entering public service. The Jack Lews and Robert Rubins have genuine skills and they're sacrificing a lot to go into government and work for $179,000 a year. On the other hand, they cash in big time when they hit the revolving door and go back out into private industry.  And that creates real problems.
Unlike career civil servants, these guys naturally operate with one eye on their next private sector job. It's problematic enough in the case of senior executives and general/flag officers who are a couple years away from retirement. But, for appointees, they're heading back to the big bucks of Wall Street or K Street sooner rather than later.
Lew and Rubin and their kind—and, contra WSJ's editorial board, Republicans absolutely play the game the same way—come in the door with the best interests of the industry they oversee in mind. That's not bad faith; it's a function of their having prospered in that industry's culture, thus confirming how awesome said culture is. Further, even if they're persuaded that something about that industry's practice needs to change in a drastic way, they have to be incredibly reluctant to step on the toes of the people who are going to be bidding for their services in a year or two.
We could, I suppose, prohibit people who serve in these positions from going back into the employment of the industry they regulate for some fixed period. But they'd just go into lobbying. And, if we forbid them from making big bucks in their chosen field for some number of years, they'd simply refuse to go into government service to begin with.
So, we either have to live with this obvious conflict of interest or substitute political appointees with career bureaucrats. And that, surely, isn't without its own set of problems.