Why Pick On China?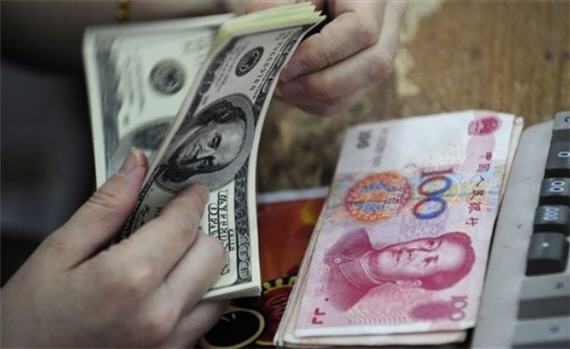 One of the aspects of Mitt Romney's stated foreign policy positions that I find most distressing is his overemphasis on China. Here's an example of what I mean:
During the second of three debates Tuesday ahead of the U.S. presidential election next month, Mr. Romney lashed out at Mr. Obama and repeated his previous pledge to label China as a currency manipulator, adding that he might introduce punitive tariffs on imports of Chinese goods.

"China has been a currency manipulator for years and years and years," Mr. Romney said. "And the president has a regular opportunity to label them as a currency manipulator but refuses to do so. On day one, I will label China a currency manipulator, which will allow me as president to be able to put in place, if necessary, tariffs where I believe that they are taking unfair advantage of our manufacturers."
This is not to say that there is no problem. As I see it the problem is in singling China out. Our problem isn't China but currency manipulation and China is not the only culprit. In an incisive article in the Financial Times, Fred Bergsten and Joseph Gagnon observe:
China is by far the largest currency aggressor but has not been the major perpetrator of late. Three distinct groups are now involved. First are other Asian countries, including Japan, Singapore, Taiwan, Korea, Hong Kong, Thailand and Malaysia. Second are major oil exporters including the United Arab Emirates, Russia, Norway, Saudi Arabia, Kuwait and Algeria. Third are rich countries near to the eurozone, most notably Switzerland but also Denmark and Israel. If Mitt Romney is elected US president, he will be able to label many countries as currency manipulators on his first day in the Oval Office, not just China, as he has promised.
The result of holding large quantities of U. S. currency (and Treasuries) is in effect to export unemployment from the country holding the currency to the issuer of the currency. If China, Japan, Korea, and the other countries mentioned were purchasing U. S. goods and services with the currency they receive for the goods we import from them, it would produce jobs here. Holding currency avoids that. The benefits of trade accrue disproportionately to our government and financial sectors at the expense of the others. It is one of the reasons unemployment is so persistently high.
There are responses we could and should make:
What can be done? The rules of both the International Monetary Fund and World Trade Organization forbid currency manipulation to maintain trade surpluses. These should be implemented at long last. Brazil has taken initiatives to this end and many other developing countries that run trade deficits, and lose from the currency wars, should join. The US and the eurozone should lead the effort. New bilateral and regional trade agreements, such as the Trans-Pacific Partnership, should include such rules.

If the preferred multilateral remedies continue to fail, revealing a huge gap in the international economic architecture, the aggrieved countries should act together to induce currency aggressors to mend their ways. The most direct action would be countervailing currency intervention through which the US Federal Reserve and the European Central Bank buy foreign currencies to offset the exchange rate impact of others' aggression. Another option would be a surcharge on imports from currency aggressors, as adopted unilaterally by the US in 1971. A third approach would be to impose a transactions tax or a withholding tax on US and European assets accumulated by the aggressors. Given the huge costs of currency aggression, such measures may become necessary to resolve this global systemic problem and allow recovery in the US and Europe.
That's precisely what we need to do. But we should do so in an evenhanded manner. Singling out China because it is China is not only unfair. It would be ineffective.