Jail For Overdue Library Books?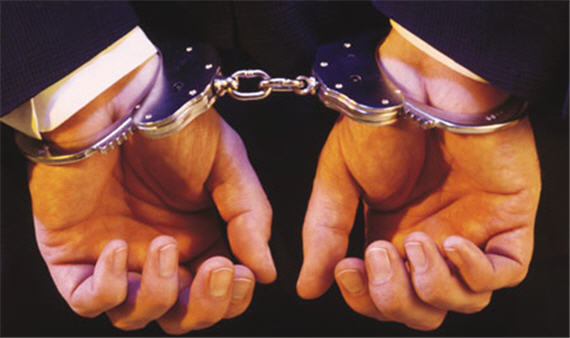 If you're ever in Texas, you better be sure to return your library books:
AUSTIN, Texas (AP) — Call it throwing the book at the bookworms.

A Texas man who was arrested for failing to return an overdue library book ignited an online flurry of snarky comments and headlines about the Lone Star State extending its tough-on-crime bravado to books. But such cases aren't unheard of, and many communities faced with shrinking budgets and rising costs have ordinances calling for fines or even arrest warrants when library property isn't returned.

In Texas alone, the issue has cost libraries an estimated $18 million.

Jory Enck learned that the hard way. He was arrested for not returning a GED study guide that he checked out three years ago in the Central Texas community of Copperas Cove. Enck declined comment to The Associated Press, but he told the Killeen Daily Herald that he wouldn't set foot in a library again: "I think I will probably just purchase a book from Amazon."

A Texas state law took effect in September that defines the failure to return library books as theft. The law, which doesn't trump stricter community ordinances, mandates up to a $100 fine per offense.

Other states also call for fines or even arrest warrants in such cases, including Iowa — where an overdue-book offender was jailed for a week — Vermont and Maine.

(…)

Police were called to the 22-year-old's apartment on an unrelated disturbance charge, but officers arrested him after finding a past warrant for the study guide. Enck was released on a $200 bond, requested time-served — and returned the book. He said he couldn't do it earlier because he checked it out before beginning a three-year prison term for robbery.

Being jailed for absconding with library materials "is an uncommon occurrence, but can happen once in a while," said Mark Gould of the Chicago-based American Library Association. But he said there was no accurate count on how many states and communities issue arrest warrants.

It's an issue that has cost libraries a lot of money. Nearly 150 libraries in Texas participated in a survey earlier this year that found 966,000 items were checked out long enough to be considered lost, with the total cost exceeding $18.2 million, said Gloria Meraz, a spokeswoman for the Texas Library Association.
Obviously, the fact that the person in question had a record for robbery may have played a role in these events.  Nonetheless, fear not librarians! The library cops are on duty! This sounds like a job for Lt. Joe Bookman, NYCPL: