Japan Disaster and Broken Window Fallacy
Can the massive destruction caused by the Japanese earthquake, tsunami, and nuclear meltdowns stimulate the economy?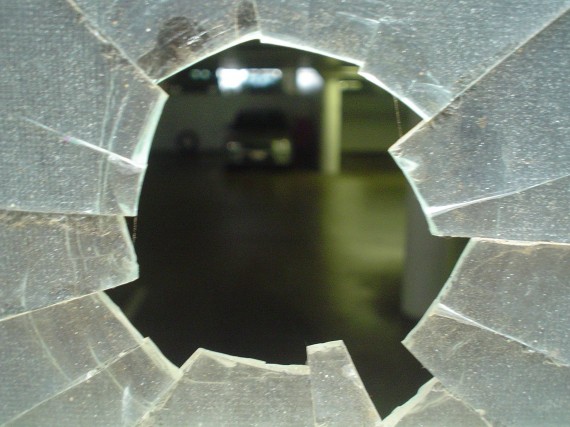 Freedom Works president Matt Kibbe wants to debunk the notion that the national disasters in Japan will stimulate economic recovery.
Over two centuries ago, French economist Frederic Bastiat debunked this myth by introducing the broken-window fallacy.

Many prominent economists have claimed that the natural disaster will boost Japan's already fragile economy. After expressing sorrow for the people of Japan, former White House economics adviser Larry Summers said, "it may lead to some temporary increments in GDP as a process of rebuilding takes place. In the wake of the earlier Kobe earthquake, Japan actually gained some economic strength." Any economist is dead wrong to claim that there is a silver lining in a natural or man-made disaster. As it turns out, earthquakes and tsunamis are not stimuli. Destruction will not create prosperity.

[…]

Those in the Obama administration are famous for touting the broken-window fallacy. Frederic Bastiat's broken-window fallacy explains why high taxes, subsidies, tariffs and "stimulus" programs have made our economy worse. Advocates of these government programs only focus on what can be visibly seen while ignoring the unintended consequences. The "stimulus" may create some public works jobs but it does so at the expense of taxpayers. It has taken away money from taxpayers in the private sector and sent it through the hands of politicians in Washington to spend for us. These taxpayers would have spent their money on goods and services that they value, which would have created jobs in the private sector. We just cannot visibly see all the jobs that would have been created without the $819 billion "stimulus" package.

Let's put an end to one of the most dangerous and popular economic fallacies. We are all poorer as a result of natural or man-made disasters.
Kibbe's right that disasters are inherently bad and we shouldn't look to them as a force for economic recovery. And Bastiat is right that breaking a window and subsequently replacing it provides no stimulus, since the transaction is zero-sum.
Given the sheer destruction that's taken place across Japan, it's hard to see how it won't result in a net loss economically. And that's to say nothing of the horrible toll of the tremendous loss of life.
All that said, it's certainly possible that some long-term economic gain could be made here. Legend has it that Japan and Germany recovered more quickly than the victors in World War II precisely because of the level of destruction bombings wreaked on their infrastructure. Unlike a shop window broken by a child–Bastiat's famous example–the replacement is likely to be substantially better than the original. Old factories and dwellings will be replaced by more modern, efficient variants. Old businesses that were just hanging on will be hastened into obsolescence because the owners will take the insurance money and reinvest it into something potentially more sustainable.
So, something good can come of all this. It's just not going to be worth the cost.
via Tabitha Hale