Jesse Jackson Jr Resigns From Congress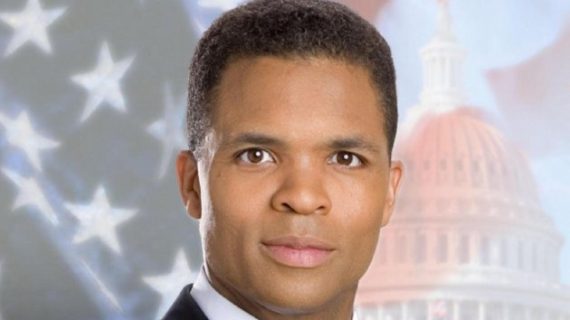 Jesse Jackson Jr. hasn't been present on Capitol Hill since June, he's been hospitalized for severe depression, he's been under a criminal investigation relating to both illegal use of campaign funds and his involvement in the scandal that brought down former Illinois Governor Rod Blagojevich. Despite all of this, he managed to be overwhelmingly re-elected on November 6th. Since then, though, there have been several reports that his representatives have been talking to Federal prosecutors about a plea bargain, one condition of which would be his agreement to resign from Congress. It's unclear where those plea negotiations stand, but today Jackson has resigned his Congressional seat effective immediately:
Rep. Jesse Jackson, Jr., D-Ill., resigned from Congress on Wednesday following a prolonged treatment for mental health issues.

An aide to House Speaker John Boehner, R-Ohio, told NBC News that the speaker's office had received a letter this afternoon from the Illinois congressman resigning from Congress.

The son of the Rev. Jesse Jackson, the civil rights leader, Jackson, Jr. had sought treatment for bipolar depression at the Mayo Clinic for much of the past summer and fall. His last vote in Congress was on June 10, and his mysterious disappearance from official duties prompted speculation about the reason for the Democratic congressman's prolonged absence.
Reports indicated that Jackson demurred holding a public press conference because he didn't believe he was well enough to do so. As I said when he was first diagnosed, one hopes that Jackson recovers from his illness with due speed. As for the criminal matters against him, I suppose we'll find in short order if all of this is part of a plea bargain and, if so, what the other terms might be. As for Jackson's seat, that will be filled by a Special Election, the date of which will be set by the Governor of Illinois. Without question, his replacement will be a Democrat.