Jesse Jackson Jr. Under Investigation For Campaign Finance Violations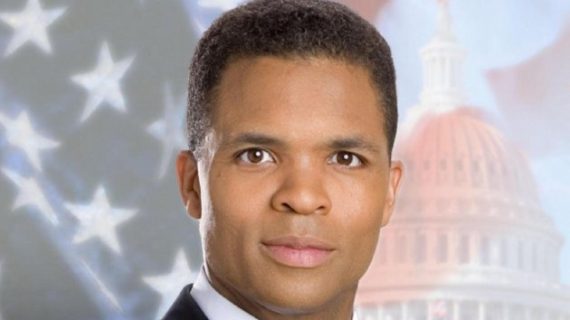 Congressman Jesse Jackson, Jr., who has been on medical leave from Congress since June, is under investigation for alleged misuse of campaign funds:
Federal investigators are probing allegations that Democratic Rep. Jesse Jackson Jr. illegally used campaign funds to redecorate his house, according to a media report.

The Wall Street Journal reported Monday that the FBI and U.S. Attorney's office in Washington, D.C. have spearheaded the inquiry and are close to completing their investigation. The report says that Jackson's attorneys requested that authorities not seek an indictment before the election, a call that Justice Department officials rejected.

The report said that neither Rep. Jackson's spokesman or lawyer would comment on the matter.

The probe is separate from another inquiry by the U.S. attorney's office in Washington into former Illinois Gov. Rod Blagojevich's (D) attempt to sell President Barack Obama's former Senate seat. Jackson has denied wrongdoing in that matter.

The criminal probe into misused campaign funds was launched before Jackson's resent absence from Capitol Hill for health related reasons. Jackson left Washington in mid-June and revealed two months later that he was being treated for bipolar disorder at the Mayo Clinic in Minnesota.

The nine-term lawmaker returned to Washington in September and is seeking reelection for a tenth term. But he has not appeared on Capitol Hill or campaigned in his district.
Jackson's absence from Congress and the campaign trail has raised many questions back home. The Chicago Tribune recently refused to endorse him, arguing that it's unclear that he'll ever be able to return to Congress, and the Sun-Times said in a harsh editorial two days ago that Jackson needs to explain to the people of his District what his intentions actually are:
Jesse Jackson Jr. has to step up.

He has to stand up there in front of the microphones and the cameras and explain himself.

Enough with treating the voters like a bunch of chumps.

The congressman's lawyers can't talk for him.

His loyal spokesman, Frank Watkins, can't talk for him.

His father can't.

His wife can't.

It's show time for U.S. Rep. Jackson. After four long months of silence, he must come out of seclusion and address the most basic questions about his physical and ethical fitness for office, or nobody in the 2nd Congressional District should even think about casting a vote for him on Nov. 6.

We know. We get it. What we say here — what just about anybody says anywhere — is not about to cost Jackson re-election. The Jackson name is golden; he's a Democrat in an overwhelmingly Democratic district; there is understandable concern for his health, and he's running (if you can call it that) against a couple of relative nobodies.

The man is going to win. Welcome to Chicago.

But consider this, as well: When Jackson returns to Washington — if ever he does — he is destined to be one of the most ineffectual legislators on Capitol Hill, kept at arm's length by his own party, beleaguered by troubles old and new. Nobody's going to want to play with him.

(…)

Let us be clear: None of this leaves us anything but sad. We have in the past been among the congressman's admirers.

We liked the way he struggled out of the shadow of his famous father to become his own man.

We liked how he took on mayors and governors in his pursuit of a third Chicago area airport. We liked his smart and disarming personal style, back when he wasn't afraid to step outdoors.

We're also reluctant to beat up on a guy when he's down. The Mayo Clinic released a statement in August saying Jackson was being treated for bipolar disorder.

But the people of the 2nd District deserve a congressman, not a man under an ethical cloud who hasn't shown his face in public since at least June 10.

That is the hard truth.

Jesse Jackson Jr. can do whatever he wants.

U.S. Rep. Jesse Jackson Jr. has a job to do.
My suspicion has been that he's going to step down some time after the election, thus setting up a Special Election.