Joe Biden Being Joe Biden is Hurting Joe Biden
The 76-year-old Democratic frontrunner's penchant for gaffes is raising questions about his fitness to govern.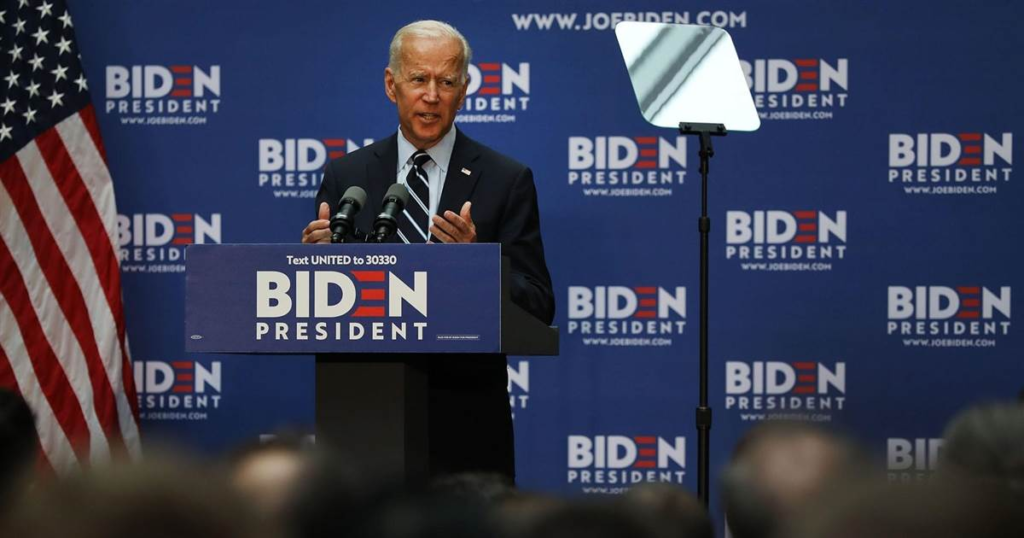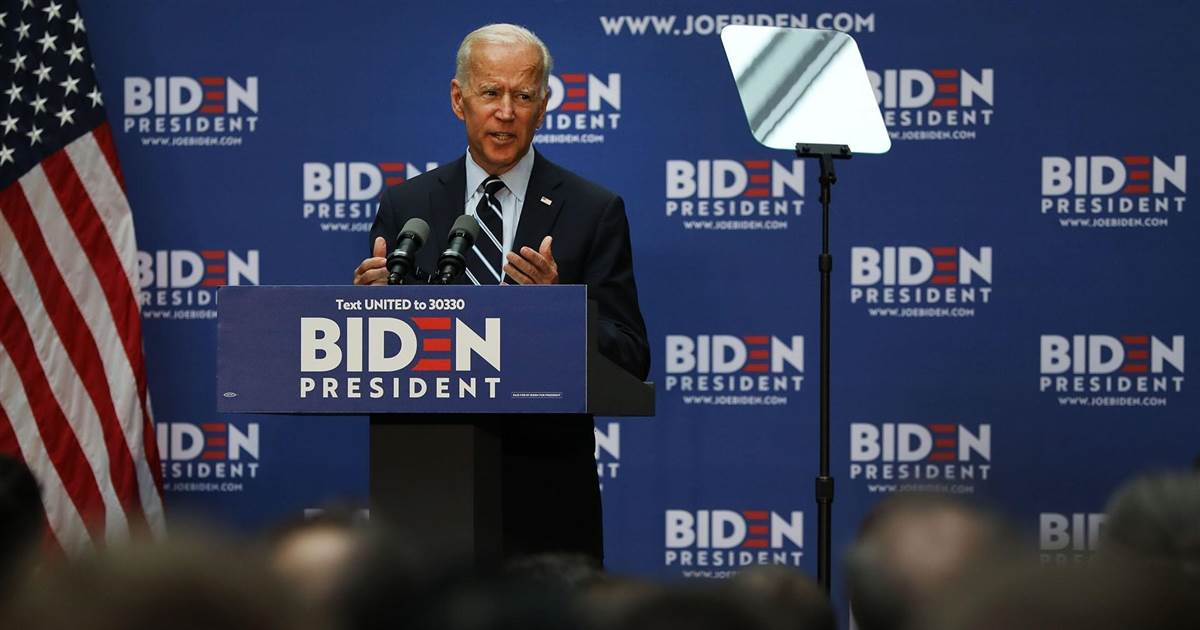 Joe Biden has committed a series of embarrassing verbal miscues in recent days. That's nothing new. But, at his advanced age, it's seen by some as less lovable than it used to be.
Many advisers and donors to Joseph R. Biden Jr. were elated last Wednesday as he delivered one of the best-reviewed speeches of his 2020 campaign, using prepared remarks on a Teleprompter to accuse President Trump of encouraging white supremacy and to frame the next election in sweeping moral terms about the future of the country.

Their jubilation didn't last long.

The next day, Mr. Biden made a gaffe saying "poor kids" were as bright and talented as "white kids" before correcting himself — a remark that sent his staff scrambling. Then on Saturday, he said that as vice president he met with students who survived the school shooting in Parkland, Fla., when in fact that shooting had not occurred when he was in office.

Indeed, in the span of less than a week, he also briefly mixed up where the El Paso and Dayton, Ohio, gun massacres took place; invoked former Prime Minister Margaret Thatcher of Britain when he apparently meant to say Theresa May; and fumbled an oft-repeated campaign line while at the Iowa State Fair.

While his advisers dismissed the individual remarks as minor miscues that Mr. Biden mostly amended quickly, the slip-ups have become part of a pattern — a strong campaign trail moment, followed by a blunder that dominates the news coverage — that has been enormously frustrating to them and, some Democratic allies say, to Mr. Biden himself.

Katie Glueck and Jonathan Martin, New York Times, "Joe Biden Knows He Says the Wrong Thing"
Granting that he does a whole lot of public speaking, that's an absurd number of gaffes. And the poor/white and Thatcher/May miscues are of the Kinsley Gaffe variety, wherein a politician accidentally says something he really means. Still, it's vintage Joe Biden.
Mr. Biden has a long history of verbal flubs and gaffes, so much so that he is comfortable making light of these self-inflicted errors. But he is also a proud man who has often talked about his own brand of speaking plainly and off-the-cuff. In recent weeks, he has expressed frustration to allies that his candidacy will suffer if he is judged too harshly on the slip-ups, which he thinks he can do little to correct so long as he is being true to himself.

Some of his advisers said in interviews that they were privately nervous that his recent gaffe spree would become cemented into the larger narrative of the presidential race. They also say that Mr. Biden faces an unfair double standard.
I'm skeptical of that. After all, Kamala Harris was dogged for several days for seemingly misremembering which songs were on the radio while she smoked marijuana as a college student. (In reality, her interviewers had two conversations going and she switched streams.) Absurd scrutiny for minor slip-ups is simply part of the crucible, particularly in the early stages of campaigns when very little real news is being made.
Yet there is a real political risk for Mr. Biden. Some party activists have already been worried that, at 76, he may be too old to go toe-to-toe with Mr. Trump, who is 73, and win. If the accumulation of verbal missteps continues, some Democrats say, it will eventually sow doubts about what many primary voters believe is Mr. Biden's biggest strength: that he is best positioned to beat Mr. Trump.
In this very early going, Biden is my favorite of the Democratic candidates—one of whom I will almost certainly vote for next November. But his penchant for embarrassing himself strikes me as a perfectly legitimate concern for those of us who want someone other than Trump to win that election.
Even his staunchest supporters are worried.
"I have to say, he just doesn't seem to have his heart in it or the energy for the slog this time," said Chris Henning, the chairwoman of the Greene County Democratic Party in Iowa, who caucused for Mr. Biden when he ran for president in 2008 and is uncommitted this cycle.

Mr. Biden's campaign advisers and allies insist that Mr. Biden is as physically and mentally sharp as ever. They plan to implicitly knock down any suggestion that his gaffes reveal a candidate past his prime by suggesting that his cringe-inducing comments are nothing new and that voters are already used to his propensity for misspeaking.

"Joe Biden has spoken his mind his entire life, which voters know and love about him," said Kate Bedingfield, Mr. Biden's communications director and deputy campaign manager. "He's a real person, he's authentic and that will never change."

The Rev. Joseph Darby of South Carolina, who considers Mr. Biden a longtime friend, was blunter as he emphasized that "Joe's always been gaffe-prone — it's just a piece of who he is."
This gets complicated. 76-year-old Joe Biden doing what 45-year-old Joe Biden did is not evidence that Joe Biden is too old. Still, Joe Biden is too old. The notion that any person, at 76, is as sharp mentally, let alone physically, as they were in their youth is absurd. Hell, I'm 53 and don't have the mental or physical energy I did ten, much less 20, years ago.
And the notion that you're either a "real person" who "speaks his mind" or manage to get through most days without committing stupid and embarrassing gaffes is laughable. If anything, the fact that Biden says things like "Poor kids are just as bright and just as talented as white kids" when he goes off-script is an indication that he's being unintentionally honest there rather than speaking in code. Indeed, I think he'd be better off just owning it: "Look, I know I'm not supposed to say that black kids are doing worse than white kids in school. I'm supposed to use code words about economic circumstance. But we all know the deal. There's a four-hundred year history . . . ."
One tack that's not going to work, though, is this one:
"He made a bunch of them last week but I don't think it affects his capacity to govern," added Mr. Darby, who for professional reasons has not endorsed a candidate but expressed a view shared by many Biden supporters. "He is as sharp as he's been. You're running against Donald Trump, for chrissake. Donald Trump has had his own share of gaffes, numerous gaffes, on top of falsehoods, on top of bigoted insults."
Like it or not, Trump is sui generis. No American politician in modern history could have gotten away with a tenth of the gaffes and scandals that Trump has. His strongest supporters find it endearing and the rest are willing to tolerate pretty much anything so long as they get tax cuts, conservative judges, and white nationalism. And those who aren't committed anti-Trump voters by this point aren't going to be. So, any Democratic nominee is going to be judged on their own merits, not against a Trump baseline.
At the end of the day, the incredibly long campaign gauntlet will sort this out. The Democratic nominating electorate has several months yet to decide between Biden and the umpteen not-Bidens on offer. Right now, Biden is my default position but I could see myself voting for Pete Buttigieg or another relative moderate if they're still viable March 3, when Virginia's primary is held. If he's the nominee, there's no amount of gaffes he could commit to keep me from voting for him in November if Trump is the alternative.