Joe Manchin Won't Seek Re-Election
A likely lost seat for Democrats in 2024.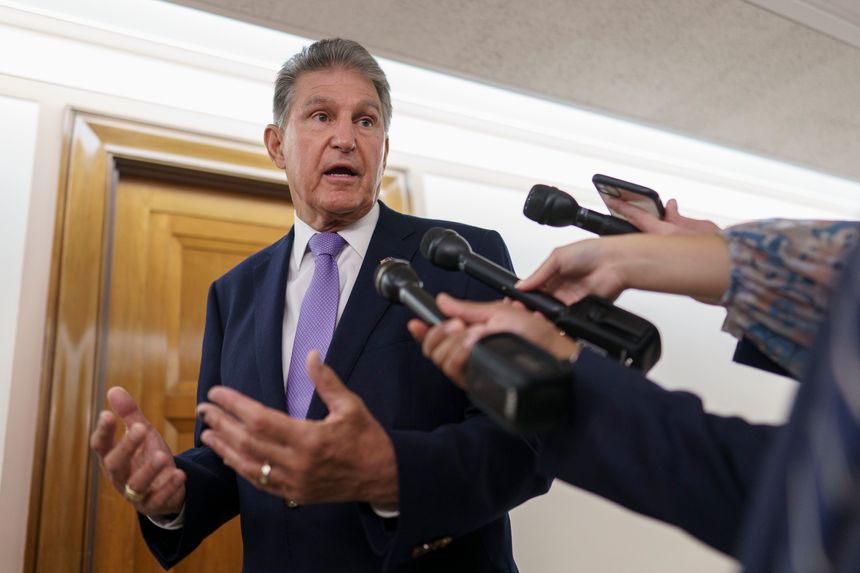 WaPo ("Senate Democrat Joe Manchin says he will not seek reelection"):
Sen. Joe Manchin III (D-W.Va.) announced Thursday he would not seek reelection in 2024, setting back Democrats' plans to hold onto their Senate majority in 2024 and raising their fears that he could get involved in the presidential race as a third-party candidate.

"After months of deliberation and long conversations with my family, I believe in my heart of hearts that I have accomplished what I set out to do for West Virginia," Manchin said in a video posted to X. "I have made one of the toughest decisions of my life and decided that I will not be running for reelection to the United States Senate."

Manchin, 76, had defied political gravity by holding onto his seat in a deeply red state but would have faced long odds against either Gov. Jim Justice or Rep. Alex Mooney (W.Va.), who are running in the GOP primary next year. The veteran politician had run the coal country state as governor, but West Virginia's rightward turn in recent years had left him the only Democrat in statewide office.

Faced with what he knew would probably be the race of his life, Manchin was weighing retiring from politics altogether or running for president as a third-party candidate backed by the centrist group No Labels.

Manchin's announcement video suggests he has not chosen the retirement path just yet, as he said he planned to travel the country to gauge "if there is an interest in creating a movement to mobilize the middle and bring Americans together."

Democrats fear such a bid would hurt President Biden's chances of reelection at a time when polls show him losing swing states to former president Donald Trump, and when several other candidates are also launching third-party runs.

Manchin spokeswoman Sam Runyon declined to comment on whether he planned to pursue a presidential run, and a No Labels spokeswoman said the group won't decide until early 2024 about whether to nominate a ticket and who will be on it.

"The Senate will lose a great leader when he leaves, but we commend Senator Manchin for stepping up to lead a long overdue national conversation about solving America's biggest challenges, including inflation, an insecure border, out-of-control debt and growing threats from abroad," said No Labels spokeswoman Maryanne Martini.
Manchin has long been a paradox: the only Democrat who could plausibly win a Senate seat from West Virginia and the Senator who is arguably the biggest thorn in the side of the caucus leadership. Still, whether his stances were based on ideology, grandstanding, donor interest, or some combination of those, the fact remained that he was a vote for a Democratic Majority Leader and committee chairs and he is almost certainly going to be replaced by a Republican.
We'll see if he in fact joins a No Labels ticket. If he does, I'm not so sure that he mostly takes votes away from President Biden. There are a lot of voters looking for an alternative to a re-run of 2020 and it's quite possible that there are more Trump-leaners in that camp than Biden-leaners.
I do, however, find it amusing that, if he heads said ticket, the alternative to the (then) 81-year-old Biden and 77-year-old Trump will be another 77-year-old.