Joe Manchin's Houseboat
The flagship of the centrist Navy is both a throwback and a sign of what's wrong with the Senate.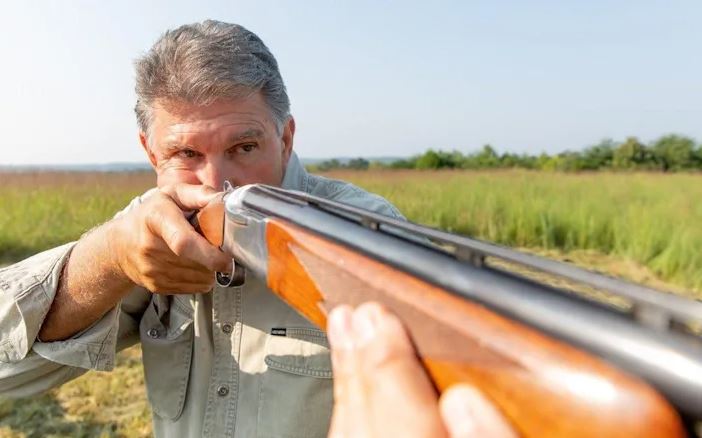 A YahooNews reposting of a Telegraph story is headlined "Most powerful man you've never heard of: Meet the boat-dwelling, gun-toting Democrat with the future of America in his hands." As you might have guessed, the man is West Virginia Senator Joe Manchin and anyone reading this has certainly heard of him and is painfully aware of how much power he wields. But it's quite possible you were unaware, as I was, of the boat.
He dislikes the capital city so much that in his decade there he has refused to buy or rent a home.

Instead, he lives and works on a 40ft boat, which cost far less than any property on land.

His water-based residence has emerged as a convivial getaway where Democrats and Republicans can mingle privately away from the toxic atmosphere of Congress.

He takes political friends and foes on evening cruises along the Potomac River, serving pizza and beer, and his boat has been dubbed the "flagship of the centrist Navy".

While Mr Biden promised bipartisanship, in practice it is Mr Manchin who is actually pursuing it. Republicans are currently talking, not to the White House, but to "the other Joe".

[…]

Mr Manchin calls himself a "West Virginia Democrat not a Washington Democrat" and frequently declares that "my worst day as West Virginia governor was better than my best day as a Washington senator".

When he eventually retires he wants to drive his boat back home to West Virginia.
Bipartisan gatherings over pizza and beer are very much a throwback to the Senate of yesteryear, which was much more convivial. Alas, the refusal to live in DC—and, indeed, the utter disdain for DC—is very much part of the modern ethos that has made the Senate a broken institution.
When I moved to the DC area from Alabama almost nineteen years ago, I very much enjoyed the opportunities, both professional and recreational, that the proximity to the nation's capitol provided. While I eventually spent almost six years working downtown, at the Atlantic Council, I never lived in DC proper. Initially, it made no sense to live in an expensive, congested city and commute to the suburbs for work. And by the time I started working downtown, my late first wife and I were settled into a new home close to her office and within reasonable driving time to mine.
If, however, I were a 73-year-old United States Senator, I would live in DC in a heartbeat. The poor public schools aren't a consideration at that point in your life. It's still expensive, of course, but Senators make a nice salary and Manchin has a nice income from his Enersystems stake on top of that. And even the notorious DC traffic isn't much of an issue if you have a driver.
Now, I can certainly understand a preference for being the chief executive of a state, much less one where the family has lived for generations, over being one of a hundred senators. But a disdain for the seat of government is an odd pose for someone who has run for re-election to the Senate twice. He could certainly afford to retire.