John Boehner: Read My Lips, We Will Cut Spending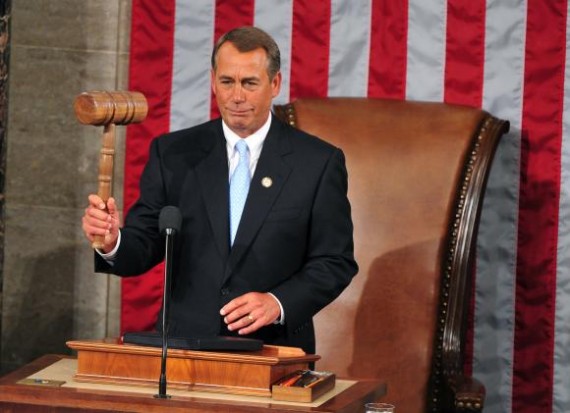 The Speaker of the House tried to make it clear that the GOP is committed to cutting spending today:
WASHINGTON (CNNMoney) — House Republicans on Thursday continued on their mission to cut billions of dollars from the current year's budget.

"When we say we are going to cut spending, read my lips: We are going to cut spending," said House Speaker John Boehner on Thursday.

He added that the House wouldn't pass a budget that doesn't cut spending, fueling new speculation of a possible government shutdown when current stop-gap funding measures run out March 4.
Video:
Of course, I can't listen to that without thinking of this:
And we all know how that turned out.
So. when it comes to these promises lets just say I'll believe it when I see it.