John Paul Stevens: Repeal the Second Amendment
A proposal that has no chance of passing may harm the movement he's seeking to help.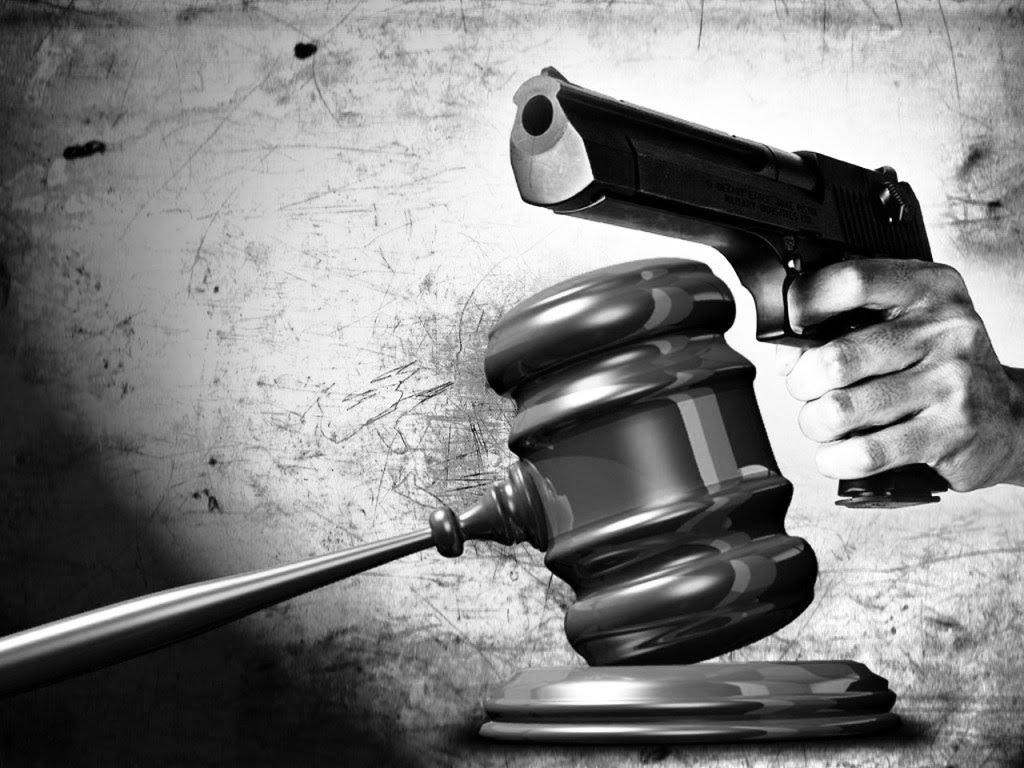 John Paul Stevens, who served on the Supreme Court from 1975 until his retirement in 2010, says it's time to "Repeal the Second Amendment."
For over 200 years after the adoption of the Second Amendment, it was uniformly understood as not placing any limit on either federal or state authority to enact gun control legislation. In 1939 the Supreme Court unanimously held that Congress could prohibit the possession of a sawed-off shotgun because that weapon had no reasonable relation to the preservation or efficiency of a "well regulated militia."

During the years when Warren Burger was our chief justice, from 1969 to 1986, no judge, federal or state, as far as I am aware, expressed any doubt as to the limited coverage of that amendment. When organizations like the National Rifle Association disagreed with that position and began their campaign claiming that federal regulation of firearms curtailed Second Amendment rights, Chief Justice Burger publicly characterized the N.R.A. as perpetrating "one of the greatest pieces of fraud, I repeat the word fraud, on the American public by special interest groups that I have ever seen in my lifetime."

In 2008, the Supreme Court overturned Chief Justice Burger's and others' long-settled understanding of the Second Amendment's limited reach by ruling, in District of Columbia v. Heller, that there was an individual right to bear arms. I was among the four dissenters.

That decision — which I remain convinced was wrong and certainly was debatable — has provided the N.R.A. with a propaganda weapon of immense power. Overturning that decision via a constitutional amendment to get rid of the Second Amendment would be simple and would do more to weaken the N.R.A.'s ability to stymie legislative debate and block constructive gun control legislation than any other available option.
Stevens is more-or-less right on the history but wrong on the politics. It's true that Heller took the interpretation of the 2nd Amendment much further than any previous decision had gone. The courts have been amenable to reasonable restrictions on guns—banning machine guns, "assault rifles," sawed-off shotguns, hollow-point rounds, and so forth—in the pursuit of public safety. But a personal right to own firearms has always been deeply embedded in our cultural understanding. A ban on hunting rifles and standard shotguns, for example, would surely have been ruled unconstitutional well before Heller—it's just that no such legislation was thinkable, much less passed.
First, it's already going to be next to impossible—even in the remarkable sea change in public opinion that seems to have followed the Parkland shootings—to get serious gun control legislation through this Congress. Amending the Constitution is much, much harder. Supporters of the Amendment would need to get 2/3 votes in both Houses of Congress and then majorities in 3/4 of the state legislatures. That's simply not going to happen anytime soon.
Second. while it might be arguable under normal circumstances that starting with an extreme position is a smarter negotiating position that starting with a reasonable set of demands. Here, though, the opposite is likely to happen because it plays to the frankly irrational but nonetheless highly prevalent fear that any "reasonable measures" are the first step to a complete ban. Even mentioning the repeal of the fundamental right to own a firearm will reinforce this fear and make it much harder to enact the measures within reach.