The Reality of Electoral Fraud
Wherein I detail evidence of fraud and take the Heritage Foundation's database of fraud to task.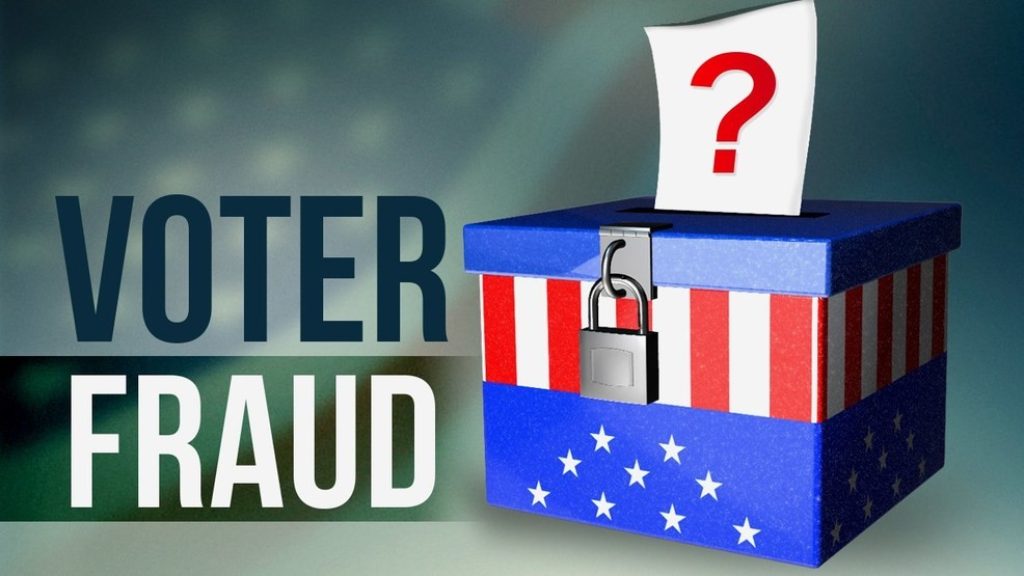 It is not unusual for officials or journalists to say things like there is "no evidence of systematic fraud" or "significant" or "widespread" fraud. I noted now-former AG Barr used such a formulation in a post yesterday. I have even done so in my own writings. Technically, it is true: there is some fraud out there, but nothing widespread. We know, for certain, that it happened in 2020. But what are we really talking about?
In the same post I quoted Barr, I noted this story from Forbes: Pennsylvania Man Charged With Voter Fraud For Casting Ballot For Trump Under Dead Mother's Name.
The piece notes three cases:
First, a man registered his late mother-in-law online to request an absentee ballot, which he used.
Second, another voter voted absentee and then tried to vote in person by pretending to be his son.
Third, another voter tried to register their dead mother so they could use the ballot.
It is worth noting: all three were caught. Of the three, only the first successfully cast a fraudulent ballot. As such, we have here only one case of actual voter fraud and two cases of attempted fraud.
In regards to the conviction:
"For all the conspiracy theorists out there, this case today does not represent widespread voter fraud," Delaware County D.A. Jack Stollsteimer said Monday, noting the case was an isolated incident and the only instance of voter fraud the county found after following up on "hundreds" of tips.
Emphasis mine.
So yes, fraud exists, but it is minuscule, almost to the point of not existing. So, even formulations like "no widespread fraud" creates a false impression.
But, you say, three cases is not enough to draw conclusions from. And, you would be right to say so. So, let's throw in the Heritage Foundation's Electoral Fraud Database, which I have noted before. It has collected information across decades.
Some facts about the database:
"The Heritage Foundation's Election Fraud Database presents a sampling of recent proven instances of election fraud from across the country."
Each entry represents a conviction (criminal and civil) or some other legal finding (such as a diversion program).
The database reaches back to 1982.
The entries in the database are not limited to actual fraudulent voting, but to things like false registrations/petitions or attempts to alter voter counts or to buy votes.
The entire list is here. A searchable (although clunky) version is here. I wish there was a version that would easily allow me to create a table of types of cases. I could likely take the PDF version and generate what I want, but I am not disposed to doing so at the moment.
The grand total of cases in the database is 1,308.
While even one case of fraud is bad, anyone with any understanding of the sheer number of elections that have been held and the number of votes that have been cast in the last almost forty years knows that 1,308 shouldn't be some shocking number.
Sure, it sounds like a lot, but context (the number of elections and votes) and the range of types of cases suggest that it really isn't.
Now, I am not sure how many actual votes these 1300+ cases are supposed to entail. First, the database itself does not even try to provide such data (which, from a social science POV, strikes me as lazy analysis). Having compiled the cases it is somewhat shocking to me that no one has done a deeper analysis. There should be a breakdown of types of cases, as well as some accounting of how many votes were affected.
Second, a lot of the cases like a 2020 "scheme to give homeless people on Skid Row cash and cigarettes in exchange for fraudulently signing ballot petition initiatives and filling out voter registration forms" simply are not the same as attempts to fraudulently vote. Let's face facts: homeless folks on Skid Row are unlikely to vote in any event, although they have to right to do so. Bribing them to sign initiate petitions in CA is a problem, as such petitions help get items on the ballot. Still, in the grand scheme of what people think of as "electoral fraud," I am not sure this kind of thing should be included as part of an "Election Fraud Database."
The most recent write-up on the site from last week, The Heritage Foundation's Election Fraud Database Tops 1,300 Cases fails to do any deep analysis. Instead, it highlights anecdotes, such as:
During the 2014 general election, for example, Avery Ayers sought to run as an independent challenging Sen. John Cornyn, R-Texas. However, he forged the signatures of voters to qualify to be a candidate on the ballot. Ayers pleaded guilty to a third-degree felony fraud charge in state court and was sentenced to five years in prison.
Regarding which I would agree that it is a prosecutable offense deserving of legal sanction. But, it bears noting that even if he had been successful, his actions would have had zero significant effects on the Texas Senate race. Unknown third party candidates without resources don't win a lot of votes (and the votes themselves would still have been legitimate ones).
Not to downplay Ayers' criminality, but when people worry about "electoral fraud" this is not the kind of thing they mean.
The piece notes:
The Heritage database is not an exhaustive, nor comprehensive list. It doesn't capture all cases, and certainly doesn't capture all reported instances or allegations of election fraud, some of which may be deserving of being investigated or prosecuted, but aren't.

But the database does highlight vulnerabilities in the election system.
All well and good, but here's the thing: if Heritage wants to take this issue seriously, it needs to construct a better database that better distinguishes between types of cases. Bribing someone to sign a petition is not the same as attempting to vote illegally, for example. It also needs to analyze how many votes it can prove were cast illegally or that have been illegally manipulated.
As I often argue, if a problem is to be solved, it has to be properly diagnosed. Lumping together all kinds of election-related malfeasance into a broad category of "fraud" is poor social science and it is, to be honest, more an attempt to drum up concern about "fraud" for political reasons than it is analysis.
Note that things like voter ID aren't going to stop people from forging petitions or voter registration cards. Making it harder for folks to vote doesn't solve a lot of the problems listed in the database, but the fraud narrative is often used to that end.
The bottom line remains that hundreds of millions of votes have been cast since 1982. There have been hundreds (thousands?) of elections across the country (if we count state and local elections across jurisdictions) during this period. As such, the question is not whether 1300+ is a big number, but whether it is a big number relative to the universe of actions it is sampled from. And, as noted, the question remains as to 1,300+ cases of what?
The reality is, while the database does "does highlight vulnerabilities in the election system" it also shows the legal system is apparently doing a pretty good job of policing these behaviors since this is a list of people caught and convicted.
Worse, it shows that Heritage needs to do a little harder work with its research. Just compiling a list is not analysis, nor is highlighting examples (especially when those hand-picked highlights don't even illustrate top tier examples of voting fraud). You'd think, for example, that it would be easier to make a list of actually voting fraud if that was a real problem.
A think tank ought to be breaking down such a list into categories so as to make policy recommendations about specific vulnerabilities. That is to say, the solutions to fraudulent petitions are radically different from that of illegal registrations or to solutions to in-person voter fraud. Lumping it all together is, to reuse a word, lazy at best and ideological at worst.
---
To circle back to where we started, yes, there are examples of actual voter fraud (like the one successful and two attempted cases cited above). There are also examples of various types of voting-linked fraudulent behavior (both attempted and successful) as the Heritage database shows. BUT, the incidences are almost entirely mathematically inconsequential.
As such, formulations like "no widespread fraud" are both accurate and inadequate. It is more accurate to say "incidences of electoral fraud in the elections are practically nonexistent" (and even that seems to give too much importance to the cases of fraud that do exist).
---
As a postscript, I will note there was a consequential case in North Carolina back in 2018: New Election Ordered in North Carolina Race at Center of Fraud Inquiry. But, again, authorities detected the fraud and ordered a new election (and I am sure many readers will note that in the three cases cited above, and in the NC case, the perpetrators were all Republicans).