A Return to the (Lack of) Evidence of Significant Fraud
A CPAC speaker and the return of the problem of the Heritage electoral fraud database.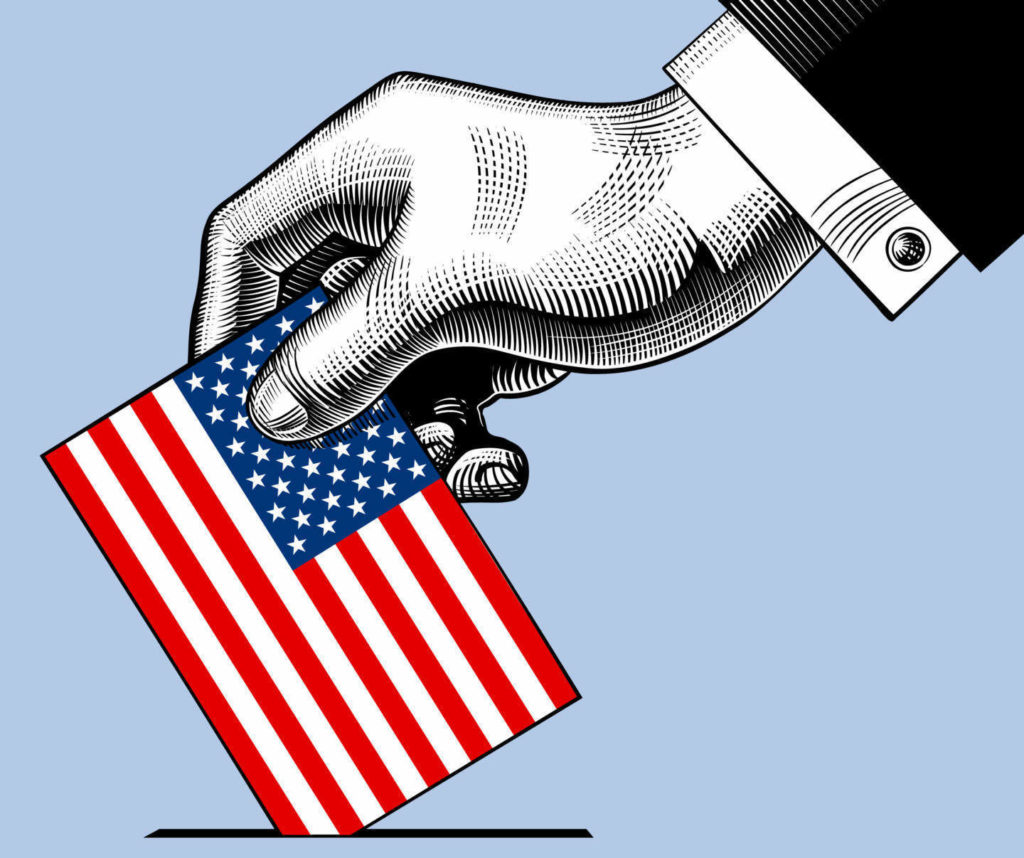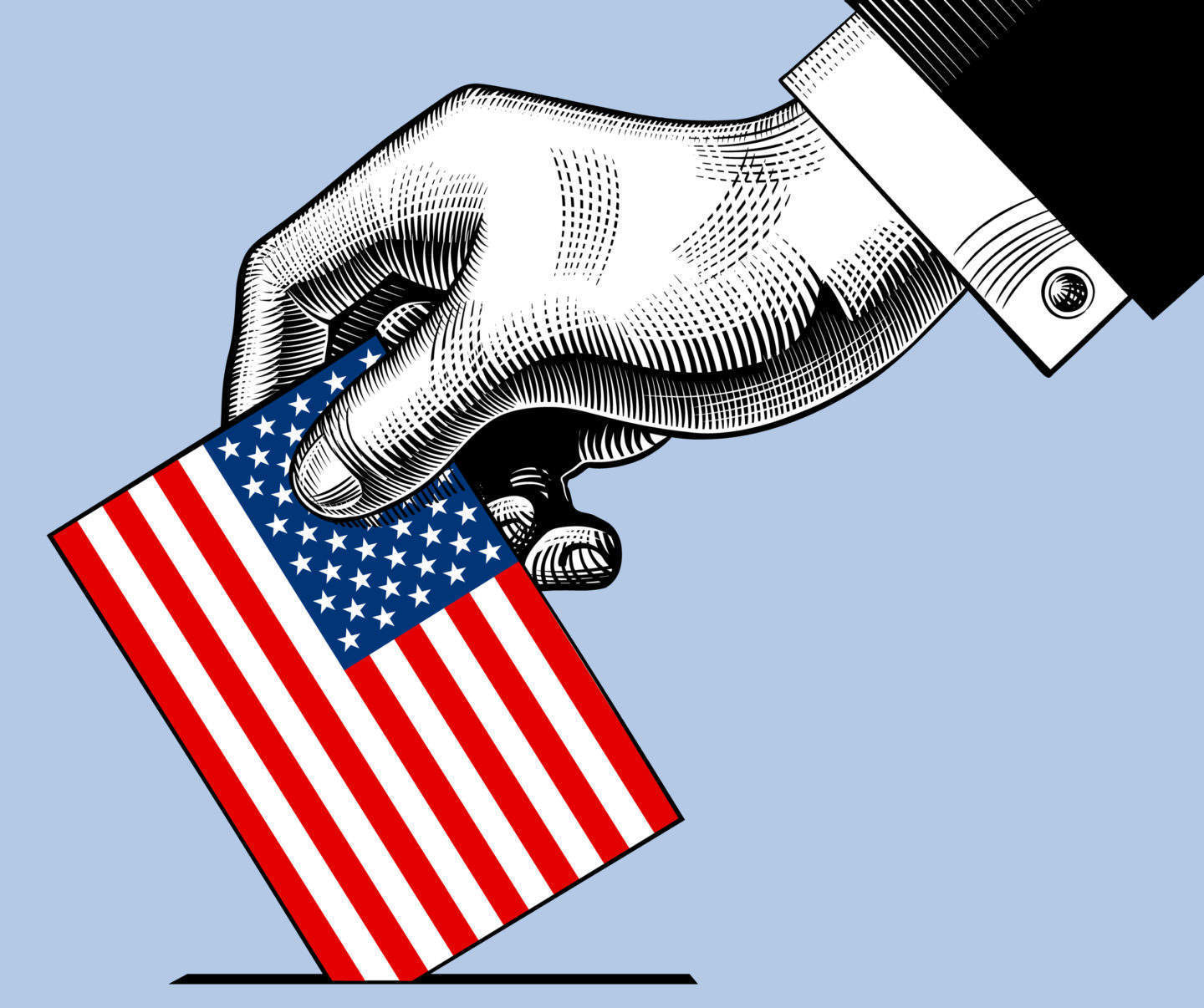 Back in December, I wrote a post about electoral fraud (The Reality of Electoral Fraud) wherein I was highly critical of the Heritage Foundation's Electoral Fraud database. In fact, that post led to a video chat with representatives from Heritage about my critiques. It was a friendly interchange, although no one much changed their mind insofar as I came away feeling like the database was quite problematic, and they did not agree with my concerns (save, perhaps, regarding some technical suggestions).
A major concern I had about the database (really, it is more a list of cases than a database) is that people would focus on the number of convictions noted in the database (1,130 as I write this) and not put those cases in context.
It is true that the list of cases (1,311) and convictions (1,130) in that list demonstrates that, yes, people do commit crimes linked to voting and elections. However, it does nothing to tell us much of anything else (even though people draw conclusions from just the numbers and, to be honest, so does Heritage's description on the database's homepage–more on that below).
For example, if I give crime statistics about your neighborhood and I say that there have been 1,130 criminal convictions in your neighborhood. You might find that alarming. Most people hear "crime" and they assume assault, robbery, murder, rape, etc. It makes them feel insecure. But if one finds out that those convictions were over an almost four-decade period and that the vast majority of them were things like speeding and parking tickets, minor possession of marijuana (the kid down the street was caught with a blunt), small-scale tax evasion, or other crimes unlikely to create threats to their families, persons, or property, it changes what the number means.
I would argue that is what Heritage's database does, it correctly notes that election-related crime happens, but it provides no context that is useful for understanding those numbers and, in my view, creates a false impression.
Fundamentally, data need context to include the amount of time under discussion, the broader universe of overall actions, and clear definitions and categories in which to sort the information.
And, look, it is fair to note that a given list or database is just a collection of information. But what it is called matters for perceptions about what the information is and it likewise matters as to how the information is classified within the list itself. There is also the matter of scope, which needs to be clear.
When we speak of electoral fraud (broadly defined) in the USA, we aren't talking about a neighborhood, but rather about a continental country that has had a large number of elections with millions upon millions of votes cast over the last four decades.
Beyond the number of convictions being quite small relative to the number of elections staged and votes cast over an almost 40 year period, there is the problem of definitions. The database treats the term "electoral fraud" (and sometimes "voter fraud") very nebulously. It ignores the fact for most people fraud of either the electoral or voter type means a fraudulent ballot was cast and it suggests that the election results cannot be trusted. But, as I noted in my post in December, the Heritage list contains things like minor candidates being illegally given ballot access or minor bribery actions linked to petition-signing. Those are and should be, illegal, but they are not what most people think of when they hear the term "electoral/voter fraud."
One reader of the December post tried to sort through the database to find types of crimes, and found, for example, 264 cases of ineligible voting and 11 cases of impersonation fraud. Those are truly minuscule numbers for one national election, let alone in multiple elections across time.
One of my concerns about the Heritage database (which I expressed in my chat with them) is that it is often used by people who want to make far broader (and unsubstantiated) claims about our elections, and I had (and have) specific concerns about people trying to use the list to bolster claims about 2020.
All of this brings me to true inspiration to this post, a speech by Deroy Murdock of the National Review at CPAC. Specifically, this clip (the second Tweet):
The whole speech (or, at least, most of it, is here via FNC).
Murdock is in inveighing against the notion that electoral fraud is not that big of a problem. He provides the Heritage database as a foundational part of his argument and emphasizes that it shows 1,130 convictions for electoral fraud. Indeed, he verbally underscores that number and forthrightly proclaims "so don't tell me that vote fraud is some right wing hallucination."
However, in my math-based opinion that number (especially when broken down into different categories) is so small as to be near to nonexistent in terms of system-level critiques. It may not be a hallucination, but it is a mirage on the horizon, a mistaken perception shimmering beyond reach that is not real.
Any human endeavor will have imperfections, so no shock US elections have people violating the rules. The goal should be commensurate and proportional responses to those imperfections. Not, as seems to be the goal for Murdock and company, massive overreactions to the problem that will simply result in making voting harder (and not, by the way, addressing most of the crimes on the Heritage list).
Murdock does not state, it is worth underscoring yet again, that the database stretches back to 1982. He does define what "voter fraud" or "electoral fraud" is. He provides no context on the relative number of votes case since 1982. No, instead be makes it sound that a) there is a real problem, and he just proved it by citing Heritage, and b) therefore Republicans are simply trying to protect the integrity of elections.
Side note: I am 100% in agreement that electoral integrity is important. And if Murdock and others who are concerned about things voter ID and voter registration rolls want to have free and universal ID cards and automatic registration of voters (the best ways to assure key elements of electoral integrity) I am there with them. Let's do it.
But if "electoral integrity" is code for "making it harder for people to vote" then we have a problem especially when it is unclear that those measures really do much for security and integrity. Nothing being proposed by the GOP would cut down on bribing the homeless with cigarettes to sign ballot initiative petitions in CA, for example (several of the convictions on Heritage's list are for this crime).
Worse, he asserts at around 4:42 in the linked video from FNC that "The Democrat Party is the part of vote fraud" (and yes, he repeatedly said "Democrat Party"). So, the degree to which this is purely about election integrity and not about partisan politics is more than a bit dubious, let's say (and yes, partisan politics at CPAC is like gambling in Casablanca, so I get that).
His "evidence" was as follows from 2020:
Democrats promoted mass mail-outs of ballots to voters (which he suggests led to ballots being filled out by random persons and submitted).
Democrats supported side-walks drop-off boxes for ballots (which he intimates led to fraud because of lack of supervision).
Democrats sought to relax signature-verification processes (which he asserts led to forged ballots being counted).
Democrats blocked GOP observers from counting rooms.
So, let me note again for emphasis: he took the convictions from the Heritage list of various election-related crimes sans context or definitions and then connected it directly to 2020. His discussion of 2020 was almost entirely innuendo. But, it was all put forth as being of a piece: that there is fraud (because Heritage proved it) and therefore there was fraud on a massive scale in 2020.
Never mind that there is nothing even close to what he alleged about 2020 in the Heritage database. He repeated, for example, the weird story of late-night "dumps" of votes (from cars with out-of-state license plates, of course) and made a number of assertions about what might have happened, but apart from noting affidavits, he cited nothing concrete.
And while it is no surprise, can I just note the utter irresponsibility of continuing to push unsubstantiated lies about the 2020 elections like this to a crowd of activists in light of the Capitol Insurrection?
---
All of this is to point out a few things.
First, my criticisms of the Heritage database have deepened the more I have thought about it. It presents itself as something that it isn't (or, if one is going to be charitable, it presents itself in a way that it is far too easy for others to misinterpret what it is, as Murdock did).
The description of the database at the Heritage sites states:
And each and every one ended in a finding that the individual had engaged in wrongdoing in connection with an election hoping to affect its outcome — or that the results of an election were sufficiently in question and had to be overturned.
That sounds pretty serious. I would note that by the database's own limited search function, of the 1,130 convictions, 21 (1.9%) involved overturned elections. Since this database covered any election at any level for almost 40 years, that strikes me as proof we don't have a serious fraud problem, rather than the opposite. (We are talking thousands upon thousands of elections and hundreds of millions of votes, to be conservative in my estimates).
If you want the database to be a list for others to use as a research tool, don't highlight the most egregious outcomes in your description. It creates a false impression since most people aren't going to look and see what the relative occurrences of specific crimes in the list are (especially with such a clunky search tool).
Indeed, before I started looking at the list myself, I had assumed that the number of convictions was linked to actual cases of fraudulently cast ballots, so I would not surprised if others also make that assumption.
Second, it is dangerous for people like Murdock and organizations like CPAC to continue to fuel this myth about fraud, especially if they are going to do it using the anemic evidence in the Heritage list to bolster bold, yet utterly unsubstantiated claims about 2020.
Third, if we want to bolster electoral integrity, that is a worthy goal. But don't use the phrase "electoral integrity" to mean "making voting harder." And don't point to supposed evidence in the past to prove assertions in the present just so that you can make it harder for American citizens to vote.
Fundamentally, if the concern is better security of electoral outcomes, then present solutions that would incorporate heighten security and ease of access to the ballot box. But if the net result of those "solutions" is to "bolster security" while correspondingly making it harder to vote (especially in ways that likely help your party and not the other) then it is rather obvious what the actual goal is.
Start with free, easy to obtain, universal IDs and create, along with them, universal registration that could be managed a lot better than our current mishmash of state rules and voter rolls. If the goal is accuracy, let's make the whole system more accurate. If you want people to present IDs, give them all IDs. Put the money where your mouth is, and stop saying "electoral integrity" when your goals will result, instead, in voter suppresion.
Put another way: if you think that lesson from 2020 is that we need more election security, let's address that. However, if you really think the lesson in 2020 is that too many of the wrong people voted, you are actually not interested in integrity, you are interested in damaging democracy.