Jonah Goldberg: Why Isn't Julian Assange Dead?
Jonah Goldberg has written a bad column. In this case, an op-ed in the Chicago Tribune headlined "Why is Assange still alive?"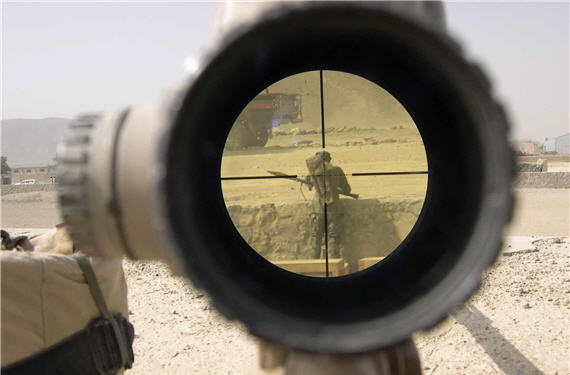 The blogosphere is today aghast that Jonah Goldberg has written a bad column.    In this case, an op-ed in the Chicago Tribune headlined "Why is Assange still alive?"
I'd like to ask a simple question: Why isn't Julian Assange dead?

In case you didn't know, Assange is the Australian computer programmer behind WikiLeaks, a massive — and massively successful — effort to disclose secret or classified information. In a series of recent dumps, he unveiled thousands upon thousands of classified documents from the wars in Afghanistan and Iraq. Military and other government officials insist that WikiLeaks is doing serious damage to American national security and is going to get people killed, including brave Iraqis and Afghans who've risked their lives and the lives of their families to help us.

Even Assange agrees. He told the New Yorker earlier this year that he fully understands innocent people might die as a result of the "collateral damage" of his work and that WikiLeaks may have "blood on our hands." WikiLeaks is easily among the most significant and well-publicized breaches of American national security since the Rosenbergs gave the Soviets the bomb.

So again, I ask: Why wasn't Assange garroted in his hotel room years ago?
DougJ, Glenn Greenwald, and Big Tent Democrat (Armando Llorens) say that Goldberg is advocating assassination and authoritarian tendencies.  And shocked that a major newspaper would publish something so horrible. We live in a democracy, damn it, and we don't kill people!  Especially people who have committed no crimes.
Armed Liberal (Marc Danziger) bothered to keep reading, however, and realized that Goldberg had merely written a stinker:   "Now there's a much better post buried in there, which is a variant of the "if we're living in such a fascist state why aren't you in a gulag?" argument I make to people like Glenn Greenwald and my more hysterical friends."  Alas, "the plain reading of Jonah's words is that he'd be quite happy if Assange showed up facedown in his bathtub one morning."
Indeed, that buried post is clearly the column Goldberg intended to write:
In almost every corner of the popular culture, there are people who assume incredible competence on the part of our intelligence agencies. We take it as a given that spooks can, in the immortal words of Elvis, take care of business in a flash. In the Jason Bourne movies, say the wrong word into your cell phone, and assassins will find you at the train station in minutes. In "Rubicon," if you pay too close attention to crossword puzzles, your train will be "accidentally" derailed. In "Three Days of the Condor," if you ask your bosses the wrong question, a postman with an ice-bullet-shooting machine gun will pay you a visit.

Of course, that's just Hollywood.

[…]

I know there are many solid answers to my question. For starters, the world isn't nearly so dramatic as novelists, bloggers, self-important journalists and nostalgic former spies often claim it is. The main reason the U.S. government didn't bring down the World Trade Center on 9/11 is that no one has the ability to pull off a conspiracy like that. And the people who come closest — i.e., those very same spies — are too decent and patriotic even to imagine trying.

Indeed, most of the documents from WikiLeaks debunk the vast majority of conspiracy theories that fueled so much idiocy on the left for the last decade. No sinister plots involving Halliburton or Israel have been exposed — because they only existed in the fevered fantasies of some coffee-shop dissidents.

Second, Assange is essentially hiding behind his celebrity and the fact that it wouldn't do any good to kill him, given the nature of the Web. Even if the CIA wanted to take him out, they couldn't without massive controversy. That's because assassinating a hipster Australian Web guru as opposed to a Muslim terrorist is the kind of controversy no official dares invite.

That's fine. And it's the law. I don't expect the U.S. government to kill Assange, but I do expect them to try to stop him. As of now, the plan seems to be to do nothing at all.
It's an incredibly convoluted column.   Were I the editorial page editor of the Chicago Tribune, I would have rejected it– or at least sent it back for a major rewrite.   But Goldberg is saying that, contrary to the popular fantasy of our clandestine service as engaged in all manner of illegal activities — killing citizens outside the Constitution in order to save it — we're a nation of laws.   And, while Assange is a certifiable scumbag, we don't go around murdering people who haven't committed crimes.
As to Goldberg's closing sentence, it's nonsense.  The objective isn't to stop Assange — who is under no obligation to safeguard America's secrets — but rather to stop people trusted with classified information from violating their sacred trust.   We're vigorously prosecuting leakers and working to add further checks into the system to make mass theft difficult.
As usual, we're behind the curve, reacting to an obvious-in-hindsight problem after the damage has been done.   At cyberwar conference at the Naval War College I attended last month, an FBI analyst pointed out that, in the days Aldrich Ames and Robert Hanssen were committing treason by selling classified information to the Soviets, their acts involved stealing paper documents or photographing files.  It was slow, treacherous work.   Now, a 19-year-old kid with a GED and a thumb drive can steal more information in minutes than both those men did together over a period of years.
The good news, thankfully, is that they tend to steal large volumes of largely worthless raw intelligence rather than the finished product.