Joseph Kony, #stopkony, and Ignoring Africa
Today, the #stopkony hashtag is trending on Twitter. Here's why.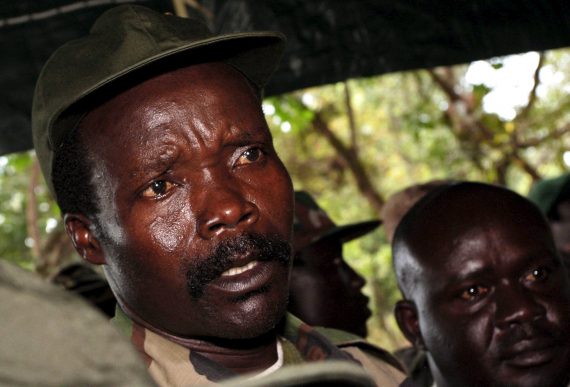 Today, the #stopkony hashtag is trending on Twitter. Here's why:
Fox13 ("'Kony 2012' Aims to Raise Awareness of Joseph Kony"):
An American filmmaker is determined to use social media to make Joseph Kony famous.

Jason Russell doesn't want to win Kony any fans. He wants to educate the world "to raise support for his arrest and set a precedent for international justice."

The Sydney Morning Herald reported that Kony is the leader of the Lord's Resistance Army, which abducted more than 30,000 children in Uganda as they forced young boys to kill their parents and young girls to be sex slaves.

The humanitarian group Invisible Children released the film online Wednesday. Russell belives that if more people know about the warlord and his crimes, they will demand action.

"The problem with Joseph Kony is that nobody knows who he is," Russell told AllAfrica.com .

Kony is wanted on 33 criminal charges including 12 counts of crimes against humanity, UK Metro reported. There are also charges including murder, enslavement and rape.

The United States considers him one of the world's most wanted terrorists.
It's next to impossible to get Western attention for atrocities in Africa, which have become almost background noise. But Kony's brand of evil stands out from the crowd.
Back in October, President Obama sent 100 American troops to Uganda to fight the LRA. This spawned a few short pieces at OTB including "Who are the LRA?" "The USA and the LRA," and "A Certain Fact about the LRA." We've subsequently been silent on the matter, continuing our general tradition of ignoring Africa in general and Uganda in particular.
Once upon a time, back when there were only three television networks and they all had international affairs coverage on their nightly news shows, we at least occasionally got riled up about African bad guys like Idi Amin and Haile Selassie. Not riled up enough to do anything about them, of course, but enough to revile their names. But I doubt we'll get to that point with Joseph Kony.