Judge In Bradley Manning Trial Allows Most Serious Charge To Go Forward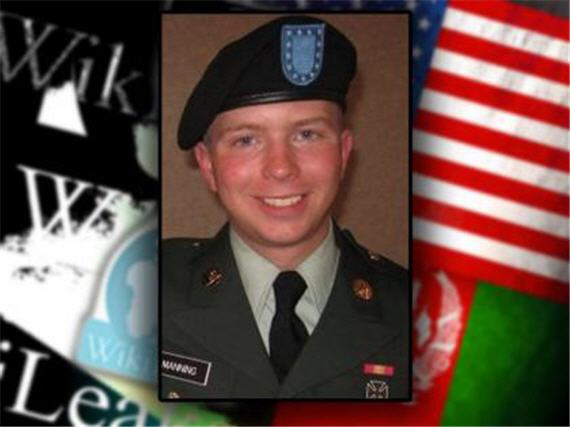 While the nation's attention has been focused on the courtroom in Florida where George Zimmerman was being tried in connection with the death of Trayvon Martin, there was another trial going on. In a military courtroom at Fort Meade, Maryland, Pfc. Bradley Manning has been on trial in connection with the information that he released to Wikileaks while stationed at a U.S. base in Iraq. The trial hasn't gathered nearly as much attention as the Zimmerman trial, likely due in no small part to the fact that there are no cameras in the courtroom. In any event, the defense concluded its case last week and the trial is nearing the decision stage, which today included a decision by the presiding judge that the most serious charge against Manning will not be dismissed:
The military judge in the trial of Pfc. Bradley Manning decided on Thursday not to drop a charge accusing Private Manning of "aiding the enemy." If he is found guilty of the charge, he faces a possible life sentence in military custody with no chance of parole.

In February, Private Manning, a 25-year-old Army intelligence analyst, admitted to having leaked hundreds of thousands of classified documents to WikiLeaks. He denied that he was guilty of 12 counts, including aiding the enemy, but pleaded guilty to 10 lesser offenses that could have put him in jail for up to 20 years.

The government has said it will not pursue the death penalty against Private Manning.

The decision of the judge, Col. Denise Lind, centered on the prosecution's evidence that some of the classified documents Private Manning admitted giving to WikiLeaks were posted on the Internet and later reached Osama bin Laden.

The judge heard a request from the defense on Monday to drop the charge. David E. Coombs, the lead defense lawyer, argued that Private Manning did not have "actual knowledge" that by leaking the documents to WikiLeaks he was aiding the enemy.

In the past, the government had argued that through his extensive training, Private Manning should have known that the information could end up with groups that wanted to harm American military personnel. But the government acknowledged Monday that "should have known" was not enough to define "actual knowledge."
If Manning is convicted on this charge, one can expect it to be a major point of contention on appeal. However, for the time being at least, this is a major defeat for the defense which was clearly hoping to avoid having to deal with the possibility of a conviction on a charge that could keep Manning in a military prison for the rest of his life.