Justice Scalia Rules: Deep Dish Pizza Isn't Pizza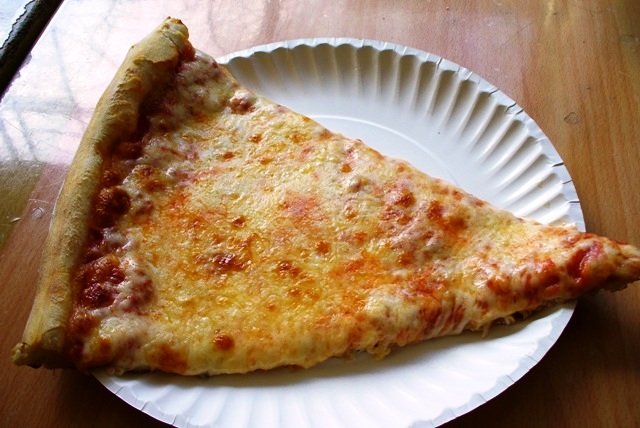 When it comes to pizza, Antonin Scalia is firmly in the New York camp:
New York thin-crust versus Chicago's deep-dish: It's a historic battle between the Big Apple and the Windy City.

U.S. Supreme Court Justice Antonin Scalia picked his preferred pie Tuesday during a Chicago conference at Chicago-Kent School of Law, "ruling" that deep-dish isn't pizza at all.

Scalia was in town for a student conference discussing the issue of the government's role in confiscating private property, according to the Chicago Sun-Times. But his comments didn't stop there.

"I do indeed like so-called 'deep dish pizza.' It's very tasty," Scalia said. "But it should not be called pizza. It should be called a tomato pie. Real pizza is Neapolitan. It is thin. It is chewy and crispy, OK?"

(…)

Chicagoans were not happy to hear his opinion on the city's baseball teams either, the Associated Press points out.

When asked "White Sox or Cubs?" Scalia said he was a Yankees fan, drawing boos from the audience.
Original intent, my friends. Original intent.