Did Congress Declare Pizza A Vegetable? Not Really
Another meme debunked, plus some thoughts on policy.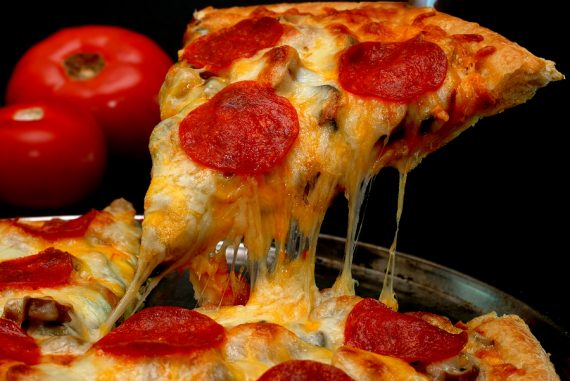 Twitter, the punditocracy, the blogsophere, and late night television had a lot of fun last week with a decision in Congress that purportedly declared pizza to be a vegetable so long as it contained a minimal amount of tomato sauce.  As James Joyner noted at the time, this wasn't really "news" so much as it was a continuation of existing policy regarding nutritional standards. Today, Sarah Kliff notes that the "pizza as a vegetable" meme isn't really true at all and that when you look at the facts, Congress didn't really make the kind of egregious nutritional error that some critics have accused them of:
This is not a fight over pizza. It is, instead, a fight about tomato paste. Specifically, it's a fight about how much of the product counts as one serving of vegetables.

Right now, tomato paste gets a sort of special treatment under school lunch regulations. Just "an eighth of a cup of tomato paste is credited with as much nutritional value as half a cup of vegetables," my colleague Dina ElBoghdady explained last week.

The Obama administration guidelines, outlined in January, would have nixed tomato paste's extra credit, counting a half cup as a half cup. "Under this proposal, schools would credit tomato paste and puree based on actual volume as served," the regulation, published in the Federal Register on Jan. 13, 2011, explains. "Schools would not be allowed to credit a volume of fruits or vegetables that is more than the actual serving size."

What happened this week was that Congress blocked that change: Tomato paste will continue to get outsized credit, with one-eighth of a cup essentially counted as something four times larger.

This makes it easier, and cheaper, for pizza manufacturers to produce a product that includes a serving of vegetables. But it by no means declares the pizza itself a vegetable. Schools lunches are still measured by federal regulations for calories (no more than one-third of daily recommended value) and fat content (less than 30 percent of the meal), which limits how much pizza students can be served. A cafeteria worker can't just pile a slice of pizza on a plate and say she's serving salad.
Perhaps most the most interesting part of Kliff's column, though, is when he compares the nutritional value of 1/8 of a cup of tomato paste with a larger serving of fruit: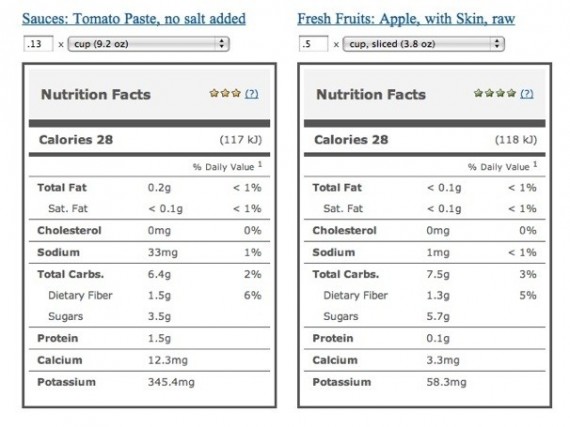 So when you look at the facts, that small serving of tomato paste is actually more nutritious than a half-cup of sliced apples. There's slightly more sodium in the tomato paste, but not an egregiously large amount. On the whole then, giving some special recognition to tomato paste may not be a bad idea at all. In either case, though, what's clear is that, despite the headlines, Congress did not declare pizza to be a vegetable.
All of this brings up another question, of course, and that's whether bureaucrats in Washington, or Members of Congress, should be determining the contents of school lunches for a nation the size of the United States. That's not a new development, of course, it's been a part of school lunches in this country since the 1960s when Congress first started subsidizing meals for lower-income children. Even if you agree that this is a good idea, though, that doesn't mean that Congress, or the Department of Agriculture should be in the business of deciding what's for lunch in Ottumwa, Iowa public schools. One of the biggest results of that fact has been the result that school lunches in this country are essentially catered by a handful of companies who are able to lobby Congress for program changes that benefit their interests. If centralized control had not been put in place along with the centralized funding, then it's probable that this concentration in the industry would not have occurred. So, instead of the system we have now, we could replace it with block grants to the states and let them set the standards. It can't be any worse than what we have now.
Note: Post updated to reflect that the linked article was written by Wonkbook contributor Sarah Kliff, not Ezra Klein.