Justin Amash Not Running for President After All
We won't have whatshisname to kick around any more.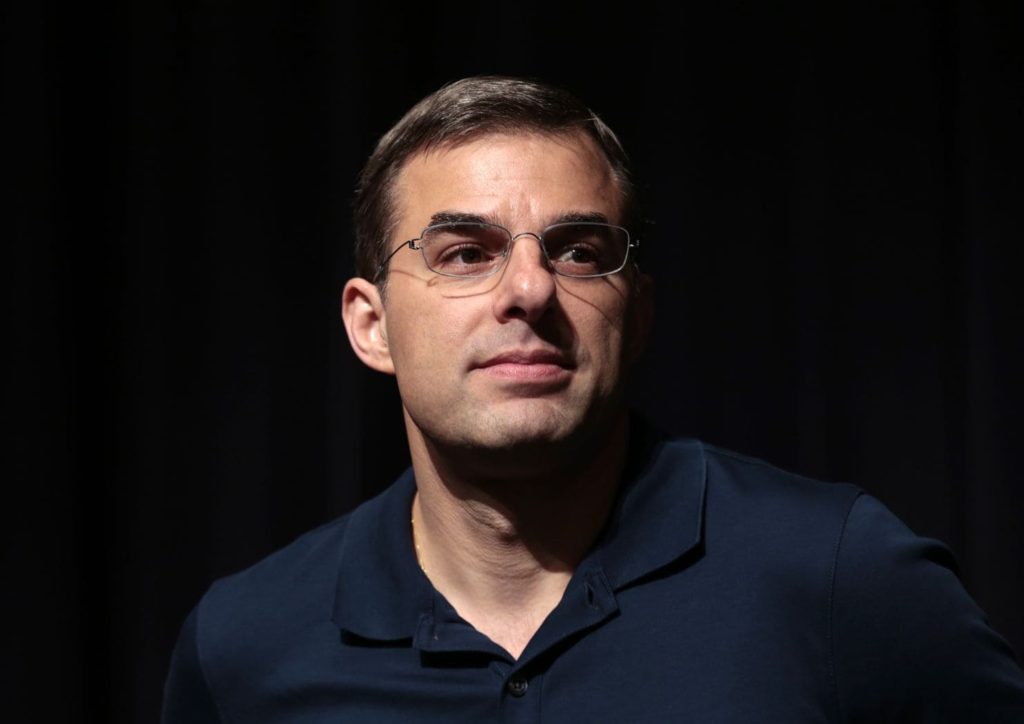 WaPo's Dave Weigel ("Rep. Justin Amash says he won't run for president"):
Rep. Justin Amash of Michigan has ended his bid for the Libertarian Party's presidential nomination, just weeks after the former Republican announced it.

"After much reflection, I've concluded that circumstances don't lend themselves to my success as a candidate for president this year, and therefore I will not be a candidate," Amash wrote in a Saturday afternoon tweet.

Amash, who left the GOP in 2019 to become an independent, had been courted by Libertarians for years. On April 28, when he launched his presidential campaign — also on Twitter — Amash became the favorite to win at the party's Memorial Day weekend convention, over some little-known activists and the party's 2012 nominee for vice president, Jim Gray.

But Amash had told The Washington Post and other outlets he would only run for president if he saw a path to victory.

In his Saturday tweets, Amash said the path to victory was narrower than he thought, citing hurdles like a media "dominated by voices strongly averse to the political risks posed by a viable third candidate" and a public "understandably more interested in what life will look like tomorrow than they are in broader policy debates."

The congressman's announcement and interviews attracted wide coverage, but had not yet made much headway with voters. A CNN/SSRS poll released this week found that 69 percent of registered voters had not heard of Amash, while just 8 percent viewed him favorably and 13 percent viewed him unfavorably.

Other polls, which tested him in a matchup with President Trump and Joe Biden, found him with potential support in the single digits — less than the party's 2012 and 2016 nominee, former New Mexico governor Gary Johnson, at similar points in the race between Trump and Hillary Clinton. Johnson also had to work to win over the party's delegates, who have frequently nominated former Republicans for president, gotten past some minor disagreements with them, then been disappointed by their vote totals.
That Amash ever thought that a lightweight Representative running on the Libertarian ticket had a "path to victory" demonstrates that he's not qualified to be President. That he thinks the reason is that "the media" wouldn't give him a fair shot is childish.
Reason's Matt Welch notes this is a less-than-ideal development for the Libertarian Party.
The congressman's exit now leaves the Libertarian race bereft of names with strong national recognition or easy access to high-profile media. Future of Freedom Foundation founder Jacob Hornberger has won by far the most of the party's nonbinding primaries and caucuses. Educator Jo Jorgensen, the party's 1996 vice presidential nominee, won the Nebraska primary this week, and she eventually edged Hornberger out for second place in an instant-runoff voting exercise (which Amash won) among around one-quarter of Libertarian Party delegates.
The last third party to emerge to significance was the Republican Party, which first fielded a presidential candidate in 1856 and won the White House in 1860. All it took was the demise of the Whigs, the splitting of the Democratic Party into two factions, and an impending civil war.
While one might think the Party of Trump is ripe for replacement, its institutional advantages are enormous. It's certainly not going to be supplanted by an ideological party whose strategy for fielding candidates is to look for the most prominent Republican willing to run under their banner.