Kansas Congressman Mike Pompeo Selected As Trump's C.I.A. Director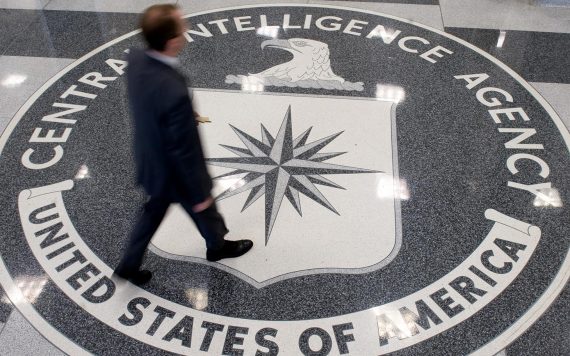 Kansas Congressman Mike Pompeo has been selected to be the new Director of the Central Intelligence Agency under President-Elect Donald Trump:
WASHINGTON — President-elect Donald J. Trump has selected Representative Mike Pompeo, a hawkish Republican from Kansas and a former Army officer, to lead the C.I.A., according to officials close to Mr. Trump's transition team.

Mr. Pompeo, who has served for three terms in Congress and is a member of the House Intelligence Committee, gained prominence for his role in the congressional investigation into the 2012 attack on the American diplomatic compound in Benghazi, Libya. He was a sharp critic of Hillary Clinton on the committee.

If confirmed by the Senate, Mr. Pompeo would take control of a spy agency that has been remade in the years since the terrorist attacks of Sept. 11, 2001, with a relentless focus on manhunts, counterterrorism and targeted killing operations. Over the past year, the C.I.A. has undergone a bureaucratic reorganization under its director, John O. Brennan, an effort Mr. Pompeo would decide whether he wants to continue.

According to his congressional website, Mr. Pompeo, 52, graduated first in his class at West Point and "served as a cavalry officer patrolling the Iron Curtain before the fall of the Berlin Wall." After leaving the military, Mr. Pompeo graduated from Harvard Law School and returned to Kansas, where he went into business and became president of Sentry International, which his website describes as an "equipment manufacturing, distribution and service company."

Although the Benghazi panel found no new evidence of wrongdoing by the Obama administration or Mrs. Clinton, who was then secretary of state, Mr. Pompeo and another Republican member of the committee, Representative Jim Jordan of Ohio, said they were convinced there had been a cover-up. When the committee released its findings in June, Mr. Pompeo and Mr. Jordan filed a 48-page addendum that included far harsher criticism of the administration and of Mrs. Clinton. It said that the attacks showed that the State Department was "seemingly more concerned with politics and Secretary Clinton's legacy than with protecting its people in Benghazi."

(…)

In a statement on Friday morning, Representative Adam B. Schiff of California, the top Democrat on the House Intelligence Committee, praised Mr. Pompeo as "bright and hard working."

"While we have had our share of strong differences — principally on the politicization of the tragedy in Benghazi — I know that he is someone who is willing to listen and engage, both key qualities in a C.I.A. director," Mr. Schiff said.

Mr. Pompeo has been a staunch opponent of the agreement the United States and five world powers struck with Iran in 2015 to significantly limit Tehran's nuclear ability for more than a decade in return for the lifting of international oil and financial sanctions. In a July 2016 op-ed article that was published on the Fox News site, Mr. Pompeo wrote that the United States should "walk away from this deal."
Beyond this, I can't say that I know much of anything about Pompeo, I suppose we'll learn more about him during his confirmation hearing, but given Republican control of the Senate and the apparent lack of any real controversy in his record, it's likely that he'll be confirmed easily.