Kansas Senator Doesn't Live In Kansas?
Pat Roberts may be facing a Richard Lugar problem in Kansas.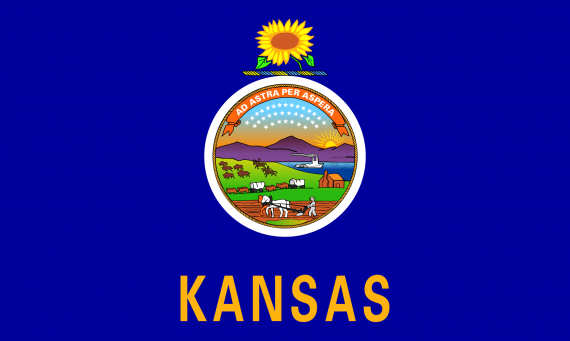 Kansas Senator Pat Roberts, who has been in office since 1997, seems to be facing some questions about his residency:
DODGE CITY, Kan. — It is hard to find anyone who has seen Senator Pat Roberts here at the redbrick house on a golf course that his voter registration lists as his home. Across town at the Inn Pancake House on Wyatt Earp Boulevard, breakfast regulars say the Republican senator is a virtual stranger.

"He calls it home," said Jerald Miller, a retiree. "But I've been here since '77, and I've only seen him twice."

The 77-year-old senator went to Congress in 1981 and became a fixture: a member of the elite Alfalfa Club and the chairman of the Senate Intelligence Committee, which made him a regular on the Sunday talk shows. His wife became a real estate broker in Alexandria, Va., the suburb where the couple live, boasting of her "extensive knowledge" of the area.

But such emblems of Washington status have turned hazardous in a Republican establishment threatened by the Tea Party and unnerved by the defeat of incumbents like Senator Richard G. Lugar of Indiana, who was viewed as a creature of the capital.

Mr. Roberts is now desperate to re-establish ties to Kansas and to adjust his politics to fit the rise of the right in the state. But his efforts underscore the awkward reality of Republicans who, after coming of age in an era of comity and esteem for long-term service, are trying to remake themselves to be warriors for a Tea Party age.

In an interview, the three-term senator acknowledged that he did not have a home of his own in Kansas. The house on a country club golf course that he lists as his voting address belongs to two longtime supporters and donors — C. Duane and Phyllis Ross — and he says he stays with them when he is in the area. He established his voting address there the day before his challenger in the August primary, Milton Wolf, announced his candidacy last fall, arguing that Mr. Roberts was out of touch with his High Plains roots.

"I have full access to the recliner," the senator joked. Turning serious, he added, "Nobody knows the state better than I do."

That assertion is disputed by Tea Party activists energized by Mr. Wolf's candidacy.

"In four and one-half going on five years of existence have we been contacted by Senator Roberts or any of his staff? Not once," said Chuck Henderson, a Tea Party activist in Manhattan, Kan., who mocked the notion of the senator's "official" residence here.
The attacks on Roberts' residence are reminiscent of those faced by long-time Indiana Senator Dick Lugar, who was ultimately defeated by a Tea Party challenger in 2010. Early on there were questions about whether or not Lugar was even eligible to serve as Indiana's Senator due to questions about his residency. While Lugar was able to effectively push back against those allegations, he did face a related challenge to his right to vote in the state when a state panel initially ruled that he did not maintain a sufficient residency to be a voter in the state. That decision was ultimately reversed, but it didn't help Lugar's chances against already skeptical Republican voters in the state who saw Lugar as someone who had long ago lost touch with the state. Lugar ended up losing to Richard Mourdock in the primary and, as James Joyner noted at the time, the loss was largely Lugar's own fault.
Is Roberts headed for a similar fate? It's hard to say. As of yet, there hasn't been much polling in the race between the Senator and Milton Wolf, a physician who happens to be a distant cousin of President Obama on the President's mother's side of the family outside of a leaked (in other words, not necessarily trustworthy) internal Roberts poll showing the Senator with a massive lead over Wolf. However, it's still early in the race and Kansas has a reputation of late for electing rather conservative politicians in statewide races. The one good piece of news for the GOP here is that it's unlikely that the Democrats would be able to pull off in Kansas what they pulled off in Indiana should Dr. Wolf win the race. That said, Pat Roberts may have something to worry about here.