Kay Bailey Hutchinson Not Running in 2012
Kay Bailey Hutchison will not run for re-election to the U.S. Senate.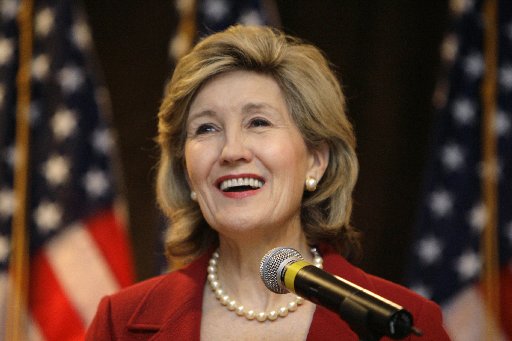 For re-election to the Senate, at least. DMN:
Kay Bailey Hutchison will not run for re-election to the U.S. Senate.

In a letter to supporters, Hutchison said she enjoyed serving Texas.

"I am announcing today that I will not be a candidate for re-election in 2012," she wrote to supporters. "That should give the people of Texas ample time to consider who my successor will be."
TPM's Eric Kleefeld says this was "much-expected," although I'd gathered she was going to run again.  He provides some back story:
Hutchison challenged incumbent Gov. Rick Perry in the 2010 Republican primary, and had even started out as something of a favorite. But by the time primary day rolled around, Perry had parlayed anti-Washington sentiment to win a landslide 51%-30% victory over Hutchison. (Another 19% went to Debra Medina, a far-right Tea Party activist who had dabbled in birtherism, trutherism, and other such nuttiness.)

During that primary race, Hutchison had even indicated that she would resign her seat in order to focus on the primary, but ultimately changed her plans and remained in the Senate.

When Hutchison announced that she was staying in the seat, several Republican candidates had already been lined up to run in the special election that never was, such as state Railroad Commissioner Michael Williams, and former Secretary of State Roger Williams. Indeed, Hutchison might have faced a primary from the right had she run again — but as it is, some of these former almost-candidates might be coming out of the woodwork once more.
Barring hell freezing over, another Republican will fill her seat.