Kay Hagen Slips In North Carolina Polling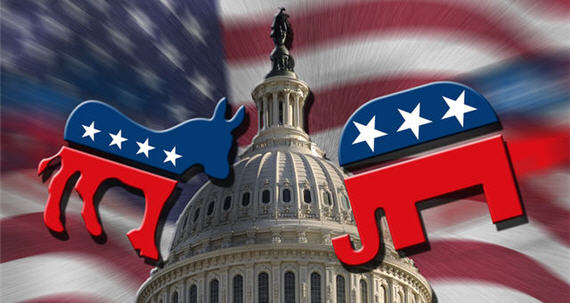 Kay Hagen's Senate seat in North Carolina is one of the handful that Republicans are eyeing as a potential pickup in 2014. So far, early polling has shown her with fairly good leads over each of her potential Republican opponents, which placed her in a far more comfortable position than fellow Democrats like Mary Landrieu, Mark Pryor, and Mark Begich. The newest poll out of the Tarheel State, however, seems to indicate that Hagen may have something to worry about:
Incumbent Sen. Kay Hagan (D-N.C.) is near the top of national Republicans' target list for 2014 — and a new poll shows her lead over her potential GOP challengers has all but evaporated.

Against state House Speaker Thom Tillis, Hagan leads by only 2 points, 44 percent to 42 percent, according to the Democratic firm Public Policy Polling. She leads Rev. Mark Harris by 2 points as well, 43 percent to 41 percent, and nurse Heather Grant by 3 points, 43 percent to 40 percent.

Hagan trails physician Greg Brannon, the Rand Paul-endorsed candidate in the race, by 1 point: he leads 44 percent to 43 percent.

That's a huge difference from PPP's September poll, which gave Hagan leads of anywhere from 12 to 17 points against all possible GOP challengers.

Hagan's approval ratings are underwater in the poll: 49 percent of those surveyed disapprove of the job she's doing, compared with 44 percent who approve.

The poll also suggests she could be suffering from the implementation of Obamacare: 69 percent of those surveyed said the law's rollout has been unsuccessful so far, compared with 25 percent who say it's been a success.
Numbers like this may be why Hagen is calling for an investigation of the Obamacare roll out:
Sen. Kay Hagan (D-N.C.) will ask two oversight agencies for a full-blown investigation into the problems surrounding the ObamaCare launch.

Hagan, who is up for reelection in 2014, is asking her Senate colleagues to co-sign a letter asking two agencies to conduct "a complete, thorough investigation to determine the causes of the design and implementation failures of HealthCare.Gov."

"These problems are simply unacceptable, and Americans deserve answers and swift solutions," Hagan writes in a letter obtained by The Hill. "Taxpayers are owed a full and transparent accounting of how the vendors contracted to build the site failed to launch it successfully."

The letter, which is in draft form and could be changed, is addressed to the Government Accountability Office and the inspector general for the Department of Health and Human Services (HHS).

Flaws singled out by Hagen include website crashes, error messages, login and account creation difficulties, privacy issues and bad data being sent to insurance providers.

Hagan's letter focuses primarily on the contractors the government hired to build the website. A handful of companies, CGI Federal and QSSI in particular, have been under the microscope since blaming HHS for the site's botched launch in front of a congressional panel last month.

QSSI has since been named the general contractor tasked with fixing HealthCare.gov's problems.

Hagan's letter highlights the anxiety over ObamaCare being felt by centrist Senate Democrats facing reelection next year.

She is one of three red state Democrat facing reelection in 2014 who support a bill that would allow people to keep their existing health insurance plans under ObamaCare. A fourth, Sen. Joe Manchin (D-W.Va.) faces reelection until 2018.
If the problems with the Affordable Care Act continue, one imagines that we'll see Hagen and other Democrats take additional steps to distance themselves from the program while Republicans take additional steps to remind voters of their support of the original bill.