Tillis Defeats Tea Party Challenger In North Carolina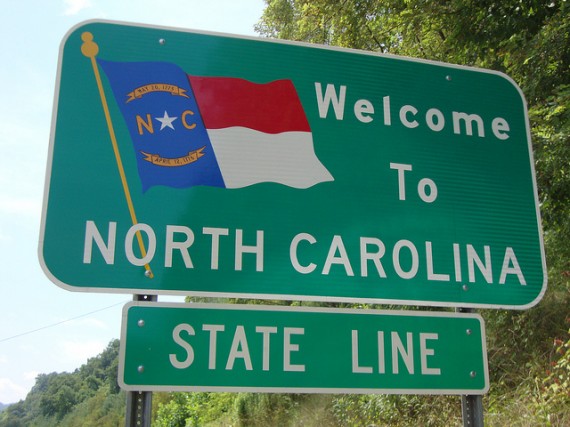 As most analysts had expected, North Carolina House Speaker Thom Tillis scored a victory in yesterday's Republican primary to select the candidate who will take on Senator Kay Hagen in the fall, doing so with more than enough votes to avoid a runoff:
WASHINGTON — In a boost for establishment Republicans and their hopes to gain control of the Senate, Thom Tillis won the North Carolina primary on Tuesday, avoiding a potentially contentious runoff by capturing more than 40 percent of the vote.

Mr. Tillis, the State House speaker, will now be able to focus his campaign on Senator Kay Hagan, the first-term Democrat who polls suggest will be highly vulnerable in what is expected to be one of the nation's most-watched and costliest Senate races.

Buoyed by a few million dollars in support from mainstream Republican groups, Mr. Tillis held an advantage from the start over his two biggest challengers, Greg Brannon, a libertarian-leaning physician, and Mark Harris, a Baptist pastor. With all but 20 of the state's 2,725 precincts reporting, Mr. Tillis had received 46 percent of the vote, while Mr. Brannon had 27 percent and Mr. Harris 18 percent, according to returns posted on the state elections website.

Conservative groups have already spent over $12 million attacking Ms. Hagan through television ads, an assault that has clearly had an impact on her standing. A New York Times poll last month showed that 44 percent of North Carolinians disapproved of her job performance — the same proportion that approved of her work.

Tuesday was the beginning of a busy spring primary season, with elections scheduled nearly every week over the next two months. Many of the Republican contests will feature a Tea Party-versus-establishment dynamic, which will offer insight into which faction is faring better with party loyalists.

Primaries were also held in Ohio, where Speaker John A. Boehner easily held off two Republican primary opponents, and in Indiana.

But it was North Carolina that attracted the most interest for both parties.

While Mr. Tillis is no moderate — he pushed through a conservative agenda in the Legislature — the North Carolina results represent a win for such Republican groups as the U.S. Chamber of Commerce and the Karl Rove-backed American Crossroads, both of which aired TV ads in the state in an effort to ensure Mr. Tillis did not have to face a potentially draining mid-July runoff. The groups, along with the Senate Republican leadership, were also concerned a runoff would give an opening to Mr. Brannon, who they feared could not beat Ms. Hagan.

In the final days of the primary, the race became something of a proxy war between high-profile Republicans. Jeb Bush, the former governor of Florida, and Mitt Romney, the party's 2012 presidential candidate, both offered late endorsements of Mr. Tillis, while Senator Rand Paul of Kentucky appeared Monday at a rally in Charlotte, N.C., for Mr. Brannon.

But it was Mr. Paul's only trip to the state on behalf of Mr. Brannon. In addition to dividing the anti-establishment vote with Mr. Harris, Mr. Brannon was not able to win support from well-funded conservative groups, like the Club for Growth, that insurgent candidates often rely upon to defeat mainstream Republicans.

That lack of help was not only a letdown for Mr. Brannon, it was also a disappointment to Democrats, who were hoping that the Republican race would continue into July. A prolonged primary would have given them an opportunity to keep attacking Mr. Tillis, a process that both Ms. Hagan and Democratic groups have already begun.
CNN's coverage of the outcome of the primary election also emphasizes the Tea Party/Establishment angle:
This election cycle, mainstream Republicans don't want another sequel.

In North Carolina, Tillis won recent endorsements from two high-profile Republicans: 2012 presidential nominee Mitt Romney and former Florida Gov. Jeb Bush, a potential 2016 White House hopeful.

More importantly, while none of the candidates in the GOP primary, including Tillis, raised or spent a lot of money in the campaign, the state House speaker won the backing of the U.S. Chamber of Commerce and American Crossroads, two outside groups that combined have spent millions this cycle to run ads in support of Tillis and other establishment picks that they feel are "electable" come November.

Last week, in what was described as a major buy, the pro-business Chamber launched a television commercial that described Tillis as "a bold conservative who balanced our budget and reduced regulations. A businessman who delivered tax relief."

And Crossroads, the big-spending outside group co-founded and steered by Karl Rove, says it has spent nearly $2 million in support of Tillis. That spending dwarfed the money shelled out by outside conservative groups that backed Brannon.

"It was clear from the start that Thom Tillis is the only proven conservative who can defeat Kay Hagan and take on President Obama's liberal agenda, and tonight's victory is the first step toward making that happen," said American Crossroads President and CEO Steven Law.

Paul was quick to back Tillis.

"Now that the primary is over, it is time for our side to unite to defeat the Democrat who cast the deciding vote for Obamacare, Kay Hagan, in November. I endorse Thom Tillis and look forward to working with him in the Senate," Paul wrote on Facebook.

And a top tea party leader who had backed Brannon sounded conciliatory.

"While we obviously aren't happy with the outcome, we congratulate Speaker Tillis for his win," said Tea Party Patriots' Jenny Beth Martin. "The important thing now is to pick up a U.S. Senate seat that's been in liberal hands for the last six years.
This is just the beginning of a string of primaries that will pit incumbents and candidates running for seats currently held by Democrats. Next week, we've got the GOP Primary in Nebraska, which I wrote about that. And on May 20th we've got the Kentucky primary between Mitch McConnell and Matt Bevin and the wide-open race for the Republican nomination in Georgia. By this time next month, then, we should have a very good idea how the Establishment v. Tea Party battle is shaping up.