Third-Party Candidates Poised To Play Big Role In Deciding Senate Control
Third-party candidates in several states could end up having a big say in the battle for control of the Senate.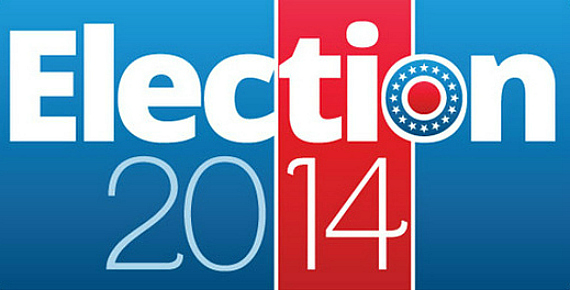 The New York Times' Jonathan Martin notes that third-party candidates around the nation could have a real impact on the battle for control of the Senate this year:
WASHINGTON — In an election year shaped by voter anger toward the political establishment, the outcome of an unusually large number of close Senate and governor's races could be determined by the outsize role of third-party candidates.

The potential spoilers include a quixotic former three-term senator, a pizza delivery man and an Alaskan whose name, Fish, summons a favored native food. They represent independents, Libertarians and other parties that have suddenly become relevant — and could affect the balance of power in Congress and decide who runs the governor's offices in several states.

"If people don't like their choices with the Republican candidate or the Democratic candidate, then you're going to see a spurt in third-party candidates, so they can definitely affect outcomes," said Senator John Cornyn, Republican of Texas.

(…)

In a New York Times/CBS News poll conducted Sept. 12-15, just 5 percent of voters said most members of Congress deserved re-election while 87 percent said it was time for new people.

Over all, the contempt for Congress is likely to benefit Republicans because the president's party historically loses seats in midterm elections. But in states with some of the closest races, hard-line conservatives could register their unhappiness with establishment-aligned Republicans by supporting Libertarians.

In North Carolina, for example, Sean Haugh, the Libertarian nominee for the Senate, who works as a pizza delivery man, has been drawing 6 percent in recent polls. That could be enough to hurt the chances of Thom Tillis, the Republican who is challenging the Democratic incumbent, Kay Hagan. Despite President Obama's declining popularity in the state, Ms. Hagan has retained a narrow lead over Mr. Tillis.

Mr. Tillis suggested that Mr. Haugh's support was a result of lingering feelings from the Republican primary this year, which included a Libertarian-leaning candidate whom Mr. Paul had endorsed.

"At the end of the primary, you have that transition period," said Mr. Tillis, the State House speaker, predicting that Mr. Haugh would draw 4 percent to 5 percent of the vote "at the very most." But Republicans recognize that Mr. Haugh's candidacy could siphon votes from the right. In addition to the ad he recorded in support of Mr. Tillis, Mr. Paul will campaign with him this week in Raleigh.

(…)

In Iowa, a Fox News Poll conducted Sept. 14-16 indicated that 6 percent of voters would back a candidate other than the Republican or Democrat. In Kansas, Senator Pat Roberts, a Republican, is facing his most difficult challenge, from Greg Orman, an independent who has not said which party he would caucus with should he win. The Democratic nominee withdrew from the race, but a Libertarian candidate remains on the ballot, adding to the uncertainty.

Larry Pressler, a former Republican senator from South Dakota, is trying to reclaim a Senate seat by running as an independent in a race that has received little national attention. The Republican nominee, Mike Rounds, a former governor, is the front-runner. The Democrat, Rick Weiland, is running a populist campaign, and a fourth candidate on the ballot could take some of Mr. Rounds's votes. But Democrats fear that Mr. Pressler, who endorsed Mr. Obama in 2008, is chiefly taking votes from Mr. Weiland.

A third-party candidate is also complicating the Senate race in Georgia, one of the few states where Democrats have a chance to win a seat held by Republicans.

(…)

The elections for governor and senator in Alaska, a state with a notable independent streak, are also being shaped by third-party candidates. This month, the Democratic nominee for governor, Byron Mallott, withdrew and decided to run for lieutenant governor on a unity ticket with the independent candidate, Bill Walker, against the incumbent, Sean Parnell, a Republican.

In the Senate race there, the conservative-leaning nominee of the Alaskan Independence Party also withdrew this month as part of an effort to bolster Dan Sullivan, the Republican who is challenging the Democratic incumbent, Mark Begich. But a Libertarian, Mark Fish, remains in the race and could take votes from Mr. Sullivan.

The governor's election in Hawaii is also being shaken up by an independent. A former mayor of Honolulu, Mufi Hannemann, is a Democrat but is running as an independent against David Ige, who defeated the incumbent governor, Neil Abercrombie, in the Democratic primary. Republicans are a distinct minority in Hawaii, but their nominee, Duke Aiona, is competitive in part because of Mr. Hannemann's presence in the race.

At the opposite edge of the nation, the independent candidacy of Eliot Cutler could be the only thing standing between Mr. Michaud and the Maine governor's mansion. Mr. Cutler took 36 percent of the vote four years ago, far better than the Democratic nominee. Polls now show him performing significantly below that, but Maine now has an independent senator, Angus King, who has endorsed Mr. Cutler.
The most notable third-party candidate in the race this year, of course, is businessman Greg Orman in Kansas, who is currently leading three-term Republican Senator Pat Roberts in the polls in the wake of the state Supreme Court's decision allowing the withdrawal of the Democratic candidate for Senate. Of all the races, that is likely the only one where a third-party candidate actually has a decent shot of winning a Congressional election. However, that doesn't mean that the other candidates could go a long way toward determining which party controls the Senate, especially given how close that race is at the time and the likelihood that whichever party wins will have a slim majority, possibly as small as one seat. As Martin notes, the North Carolina race is perhaps the one where this is most likely. In that race, Polltracker, which seems to be the only poll averaging site that is tracking third-party candidates other than Orman at this point, has the polling average at 41.7% for Senator Kay Hagan, 38.7% for Republican Thom Tillis, and 6% for Libertarian Sean Haugh. If Haugh's numbers stay in the range that they have been for the past several months, which is admittedly far from certain, then it would likely help Hagan since it would mean that she doesn't need to worry about getting above 50% of the vote because North Carolina does not have runoff elections in General Elections. In Georgia, Libertarian Amanda Swafford is pulling down 4.5% of the vote according to the Polltracker average. This is keeping both David Perdue and Michele Nunn under 50%, and that would be enough to push the Senate race into a runoff that would not be held until January 6th, three days after Congress reconvenes. In South Dakota, former Senator Larry Pressler is averaging over 22% in the polls, but it is widely expected that this is a seat that the Republicans would win easily even if Pressler were not in the race. Finally, although not a Senate race the Governor's race in Maine is once again proving to be one in which an Independent candidate could decide the election. Four years ago, Republican Governor Paul LePage won with 38.33% of the vote, just two points better than Independent candidate Eliot Cutler while the Democratic nominee garnered just over 19% of the vote. This time around, polling has Democratic nominee Mike Michaud with 37.7% of the vote, LePage with 37.3%, and Eliot Cutler, who is mounting another Independent bid, at 16.3%. Maine has had a tradition of non-aligned politics since Angus King was Governor, and it looks like Maine independents are going to make themselves felt once again.
Martin attempts to tie the seemingly increased influence of third-party candidates this year, which we also saw last year in Virginia with the candidacy of Libertarian Robert Sarvis in the Governor's race, as indicative of some general public frustration with the two major parties and with Congress. No doubt, there is a great deal of that going on in this races, such as in Kansas where Orman's projection of himself as an outsider has been largely responsible for his rise in the polls. At the same time, though, it seems pretty clear that the individual characteristics of each race are playing a large role here. In Virginia in 2013, for example, Sarvis benefits substantially from the fact that the two major party candidates were generally unlikable; this year in his third-party bid for Senate, there aren't those kind of factors and Sarvis's current 7.4% polling average may not last through Election Day because of it.  Orman's rise in Kansas is likely due in no small part to a combination of the fact that Roberts has seemingly lost touch with his constituents and the fact that Sunflower State Republicans have been damaged by the Governorship of Sam Brownback. In North Carolina and Georgia, it does seem like the sustained support for the two Libertarian Party candidates is due in large part to voter frustration with the major party candidates, but we'll have to wait to see if that support remains or if it drifts away as voters line up behind either the Republican or Democratic nominee closer to Election Day. However it turns out, though, we've got a year in which third-party candidates stand poised to have a real impact on several races and, perhaps, even help to decide which party ends up controlling the Senate.
Note: The original version of this post incorrectly stated that the Democratic nominee for Governor in Maine had placed second in 2010. It was in fact, Eliot Cutler, an independent who is running against this year who placed second. I've updated the post to reflect the correct information.