2014 Midterm Election Predictions
Time to look into the crystal ball.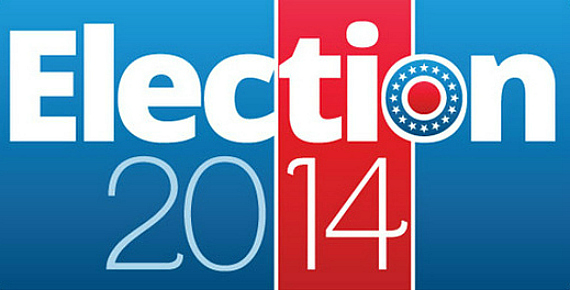 It's that time in the election cycle again. In twenty-four hours, people will be heading to the polls across the country to vote in the midterm elections. In some states, of course, voting has been going on for at least the past couple of weeks thanks to early voting, though. By all accounts, it seems likely that turnout nationwide will be lower than it has been for a midterm election, perhaps at levels approaching what we saw in 2002 and 1998 before numbers started picking up in the wave years of 2006 and 2008,. That would seem to bode well for the Republican Party's hopes of taking control of the Senate. As if to confirm that, the last round of polling over the weekend showed Republicans pulling ahead in a number of states crucial to their hopes of taking control of the Senate. Additionally, the latest projections from Nate Silver and RealClearPolitics bode well for the GOP as well. Whether those projections prove to be true remains to be seen, of course.
As in past years, here are projections for the Senate, House, and Governor's race. I'll start out first, and further thoughts and projections from other OTB writers will be added as they see fit. We may not know how close these projections are quickly, of course, and there are three races that are likely headed to runoffs, but here we go.
Senate:
Beyond the obvious races, like, for example, Alabama where Jeff Sessions is running unopposed. There are several races where races that were once thought as possibility competitive where we won't see any party change, including Virginia, Oregon, and Michigan, all of which will remain in the Democratic camp. The focus of the night, though, will be the battle for Senate control, which will center on these thirteen races:
Alaska — Mark Begich won this race six years ago largely thanks to the fact that Senator Ted Stevens had recently been convicted on corruption charges. Since then, he's managed to maintain popularity notwithstanding the fact that Alaska is, in the end, a Republican state. Notwithstanding that, he has always been on the vulnerable list for this year because, well, Alaska is a Republican state. Republicans managed to avoid the mistake of 2010 when the nominated Tea Party candidate Joe Miller, and their nominee Dan Sullivan has maintained a narrow but steady lead in the polls. In the end, this state will return to its Republican roots. Sullivan 52% Begich 48%. For a Republican pickup
Arkansas — Senator Mark Pryor managed to stay competitive in the polls longer than many people expected he would, but he began to slip six weeks ago and has never recovered. Despite the attempt of Bill Clinton to turn things around, Pryor will lose this one to Congressman Tom Cotton. Cotton 52% Pryor 48% for

a Republican pickup

Colorado —- For the better part of the year, Senator Mark Udall held on to a pretty sold lead over Congressman Cory Gardner here, but in the past month or so Gardner has surged to the point where the number of polls that show Udall leading, even narrowly, since the week after Labor Day can be counted on one hand. For this reason, my prediction here is Gardner 51% Udall 49%. This would be another

Republican pickup.

Georgia —- Michelle Nunn has made up a lot of ground in the polls in this state against Republican David Perdue, but Libertarian Party nominee Amanda Swafford has kept both candidates below the 50% needed to avoid a runoff. I don't believe either candidate will manage to get past that benchmark. Hence, we will see both of them face each other again in a Runoff Election on January 6, 2015.
Iowa — The biggest news in this race in the closing hours is the fact that the highly regarded Des Moines Register poll shows Joni Ernst with a seven point lead over Congressman Bruce Braley. Statewide Iowa Democrats tend ot be very strong in Presidential years, but this is not a Presidential year and Ernst is joined on the statewide ballot by Governor Terry Branstad, who will easily win another term in office. Ernst 52% Braley 48% for

a Republican pickup

Kentucky —- The polling on this race has been close all along, but Minority Leader Mitch McConnell has maintained a narrow but steady lead that is consistent with all but one of his past contests — 2002 when he won by a wide margin — and he'll pull out a victory here. McConnell 52% Grimes 48% for a

Republican Hold.

Kansas — When Chad Taylor, the Democratic nominee for Senate, first dropped out of the race in early September, Independent candidate Greg Orman surged in the polls to the point where he was registering double digits lead over three-term Senator Pat Roberts, who had just come off of a divisive primary battle with a Tea Party backed candidate, and Roberts' campaign seemed to be in disarray. Since then, national Republicans have stepped into the race, taken over the operation of the re-election campaign, and pumped money into the state. For the most part, the campaign has focused on painting Orman as an "Independent In Name Only," and arguing that a vote for Orman would be a vote for Harry Reid to stay on as Majority Leader even though Orman has been mum about who he would caucus with if he won the election. To a large degree, this has succeeded in that Roberts has blunted Orman's numbers, reduced his favorability ratings, and brought his own numbers up to the point where the polling now shows a statistical tie. Helping Orman, though, is the fact that the Kansas state GOP remains knocked back on its heels thanks to the problems faced by Governor Sam Brownback in his own re-election bid. That being said, Kansas voters have not sent anything other than a Republican to the Senate in any election in eighty years and I don't think they are going to start now. I'll put this one at Roberts 50.5% Orman 49.5%, with the proviso that it could easily go either way. Nonetheless, I'll call this one a Republican hold, which could still happen regardless of the outcome if a victorious Orman decides to caucus with the GOP.
Louisiana —- Louisiana's elections are unlike anywhere else in the country. Tuesday's election is actually a massive open primary in which anyone who qualifies for the ballot can run regardless of party. Because of that, it's not uncommon to see statewide races in this state go to a runoff, and that's exactly what will happen here. Neither Senator Mary Landrieu nor her primary Republican opponent Congressman Bill Cassidy have polled anywhere near 50% in the polling for the November 4th primary and they aren't going to get anywhere near that. Indeed, both campaigns have already booked TV time for commercials for the weeks after the election anticipating a runoff on December 6th.
Montana —-  The Republican candidate, Steve Daines, has already won statewide here when he was elected the states At-Large Congressman in 2012, and he'll win easily here for

a Republican pickup.

New Hampshire —- For most of the year, Senator Jeanne Shaheen has held on to a lead over former Senator Scott Brown that made it seem as though she'd coast to an easy re-election. Recently, though, Brown has seemed to gain significantly in the polling to the point where the race looks to be more competitive than it had appeared. To a large degree, Brown's surge seems to be attributable largely to voter frustration with President Obama, whose negative numbers are playing a role in many races this year. That being said, Brown has led in only a handful of polls in the past two months. Because of that, and because of the continued carpetbagger argument against Brown, I expect Shaheen to win this race in the end. I'm going to go with Shaheen 51% Brown 49% for

a Democratic hold.

North Carolina —- Much like Jeanne Shaheen in New Hampshire Senator Kay Hagan has largely maintained a lead in the polling in the Tarheel State this year. The difference between the two candidates, though, is that Hagan's leads have generally all been within the margin of error and she has rarely broken the 50% barrier that most analysts believe an incumbent needs to break in polling. Helping the incumbent in this case, though, is the presence of a strong third-party candidate in Libertarian nominee Sean Haugh who has maintained a position in the mid-to-high single digits that has made it unnecessary for either Hagan or Republican nominee Thom Tillis get to 50% to win since North Carolina does not have runoffs in General Election races. Hagan has also brought in Hillary Clinton as a surrogate, which at least would arguably help rally Democrats. Tillis on the other hand has kept close to Hagan throughout the year, and has gotten help from a wide range of Republican politicians who have come into the state as surrogates. I've gone back and forth on this race, and could easily see it going either way as much as New Hampshire, but I think that national forces will prove to be stronger here than in the Granite state, so I'm going with Tillis 48% Hagan 47% Haugh 5% for a Republican pickup
South Dakota —-  Former Governor Mike Rounds, the Republican nominee will win here easily for

a Republican pickup.

West Virginia —- The Republican candidate, Shelly Moore Capito has served as Congresswoman for the state's 2nd Congressional District since 2001 and has been consistently polling with a double digit lead over Democratic nominee Natalie Tennant. That will continue through Tuesday for

a Republican pickup
Total GOP Pickups from Election Day: 8
Senate makeup pre-Runoffs:
Republicans —- 52
Democrats (including Independents caucusing with the Democrats) — 46
Note that these results may not be clear immediately. It could take time to count the votes in Alaska, for example, and one or more of these states could end up close enough that it could take weeks for the final vote to be certified. Additionally, if I were to pick the GOP pickups that I would classify as "gut" calls that could go either way, they would be, in order of uncertainty, North Carolina, Colorado, Kansas, and Iowa. I would not be surprised to see one, two, or even all three of those go the other way. And, again, Kansas is a race that will be hard to put in either parties column even if Orman wins because we don't know who he will caucus with.
Nonetheless, if things play out  with the eight pickups listed above, then it doesn't matter what happens in the two Runoff Elections. The worst the GOP can do is lose both of them, and that would mean a 51-49 Republican Senate. The best they could do is 54-46 by holding Georgia and winning Louisiana. That outcome would make things easier in other states since, theoretically, they could lose in North Carolina or Kansas, or both, and still end up with either 52-48 or 54-46. In this second scenario, though, Louisiana becomes crucial though, since a loss in any more of the states where the outcome is highlighted in red would mean a 50-50 Senate where Vice-President Biden would break the tie in the leadership vote to give Democrats a technical majority, albeit one that would make things very interesting when it comes to operation of the Senate. Additionally, as I've noted before, a larger GOP majority would help the GOP in 2016 when they will have a much less favorable playing field. If, however, the GOP goes to the runoffs with either a pickup number lower than seven than those Runoff Elections become more important. In that case, they would need to win both of them just get to the six seats needed for a 51-49 majority.
House of Representatives:
There will be no change in House control, of course, but it's also unlikely that there will be any Democratic pickups. Instead, here's how I see this House in the 114th Congress when the dust settles:
Republicans: 244  (7 net pickups)
Democrats: 191
Governors:
As a preliminary matter, there are several races at the Governor level that have been the focus of attention this year, but where the outcome now seems clear. Andrew Cuomo will win easily in New York and Jerry Brown will coast to another win in California. Similarly, Republican Greg Abbott in Texas and Susana Martinez in New Mexico will both win easily. Tom Corbett will lose by a wide margin in Pennsylvania, and the Republican majority in the legislature there is likely gone as well. Republican John Kaisch will win easily in his re-election bid in Ohio, which is likely to stir talk of Presidential ambitions in the coming months regarding the Governor and former Congressman. And, Terry Branstad will easily win another term in Iowa. Beyond those, there remain an number of close races:
Alaska — To the extent there is a surprise Governor's race this year, it's the race in Alaska, where incumbent Republican Sean Parnell finds himself facing a united ticket consisting of Independent Bill Walker and Lt. Governor candidate Byron Mallott, who had been the Democratic nominee for Governor. Parnell seemed well on the way to re-election until Mallot dropped out and unified with Walker. Now, Walker has generally shown a lead, although that lead has generally been within the margin of error. Walker even earned the endorsement of Sarah Palin, although that seems motivated more by her disagreement with Parnell over his cancellation of a tax credit for the oil industry that she had championed during her brief tenure as Governor. As seems to always be the case in close races, Alaska is tough to read but I'm going to go with Parnell 51% Walker 49% and a Republican hold.
Arkansas — Notwithstanding the fact that Bill Clinton has come into the state several times to try to hold the state for Democrats, former Congressman and former DEA Administrator Asa Hutchinson has maintained a sold lead in the polls. Let's put this one at Hutchinson 52% Ross 48% for a Republican pickup.
Colorado — Much like the Senate race, this race has been much closer than anyone anticipated with Republican nominee Bob Beauperz effectively tied with Governor John Hickenlooper, who has put his foot in his mouth on several occasions during the course of this campaign. Thanks in no small part to Cory Gardner's momentum in the Senate race I'm putting this one at Beauperz 51% Hickenlooper 49% for

a Republican pickup.

Connecticut — This race has been as surprisingly competitive as Alaska, with the only difference being that it has been that way for a much longer time. Incumbent Dannel Malloy has trailed in polling against Republican Tom Foley for some time in a state that a Democrat should be winning handily even in a Republican year. For that reason, I'm going with Foley 51% Malloy 49% for a Republican pickup
Florida — Both because it's Florida and because it includes an incumbent Governor running against the man he succeeded in office, a Republican who switched to Independent to run for the Senate and then switched again to become a Democrat before announcing his candidacy for his old job. As with all things Florida it has been odd and entertaining, and the polling has gone back and forth. There is also a Libertarian Party candidate named Andrew Wyllie in the mix who is consistently polling in the high single digits. However, since Florida does not have runoff elections, the main impact of Wyllie's presence in the race is to reduce the need for either Charlie Crist or Rick Scott to get above 50% of the vote to win outright. Even with Wyllie in the mix, the polls also show an undecided vote in the high single digits, meaning that upwards of 16% of the electorate isn't exactly thrilled with the idea of a second term for either Crist or Scott. That being said, I think this will come down to which of the two major candidates the voters dislike the least. This one could go either way, but I'm going to go with Crist 48% Scott 46% Wyllie 6% for a Democratic pickup.
Georgia — As in the Senate race, there is a Libertarian nominee in this race, Andrew Hunt, who is keeping both Republican incumbent Nathan Deal and Democratic nominee State Senator Jason Carter, the Grandson of the former President, under 50%. Because of this, this race will head to a runoff on December 2nd.
Illinois — Republican nominee Bruce Rauner has kept this race exceedingly close but Governor Pat Quinn, who won a close election battle in 2010, seems to be pulling ahead in the latest polling. Because of that and because this is Illinois, I'm going to give the benefit of the doubt to the incumbent. Quinn 51% Rauner 49% for

a Democratic hold.

Kansas — Republican incumbent Sam Brownback has been in trouble in his re-election bid since long before Pat Roberts began to seem questionable in his Senate race, and things haven't gotten much better. Which Brownback did jump up in the polls after Labor Day, all of those gains have largely disappeared and Democratic nominee Paul Davis seems headed to victory. That, indeed, is what will happen. Davis 52% Brownback 48% for a Democratic pickup
Maine — As I noted when I wrote about this last month, Republican nominee Paul LePage looked like he was heading to a win again based largely on the fact that Independent Eliot Cutler was polling strong enough to keep anti-LePage votes from going to Democratic nominee Mike Michaud. Late last week, though, Cutler announced that he was freeing his supporters to "vote their conscience," which was seen as a clear signal that they should feel free to vote for Michaud in order to defeat LePage. Additionally, Independent Senator Angus King switched his endorsement from Cutler to Michaud. I believe this will be enough to throw the race to Michaud. Michaud 48% LePage 43% Cutler 8% for

a Democratic pickup.

Massachusetts — Once again, Massachusetts Democrats nominated Attorney General Martha Coakley to head the ticket in the big statewide race, and, once again, she appears to be blowing it. Republican nominee Charlie Baker has been maintaining a consistent lead in this race for weeks and even won the endorsement of the Boston Globe, a rarity for a Republican in a statewide race. Baker 52% Coakley 48% for a

Republican pickup.

Michigan — Not very long ago Michigan Governor Rick Snyder looked like he'd be in the same boat with Tom Corbett, Paul LePage, and Rick Scott and face a tough re-election fight. However, the incumbent Republican has maintained a strong lead in the polls and seems well-set for re-election. Snyder 51.5% Schauer 48.5% for

a Republican hold.

Wisconsin — This will be the third election for Governor in Wisconsin in four years, and while Scott Walker has looked to be on the verge of defeat each time he's faced voters, he's managed to pull out a win. Democratic nominee Mary Burke, meanwhile, has run a weak campaign that hasn't differentiated much in his message from the two previous campaigns against Walker, both of which failed. Walker 51% Burke 49% for

a Republican hold.
Net changes not including the Georgia runoff: +1 Republican (4 GOP pickups – 3 Democratic pickups) for 30 Republican Governors and 20 Democratic Governors
Anyway, those are my guesses, we'll see how it goes.
Other Sites:
FiveThirtyEight: Senate Races and, Governor's Races
The Upshot (New York Times): Senate Races
Election Lab (Washington Post): Senate Races
Princeton Election Consortium (Sam Wang): Senate Races
Stuart Rothenberg: Senate Races
Larry Sabato:  Final Senate, House, and Gubernatorial Projection
RealClearPolitics: Senate Races, and Governor's Races
Daily Kos: Senate Races, and Governor's Races
PJ Media: Predictions by various writers