Kids these Days! (Feats of Strength Edition)
Who knew Tim "The Toolman" Taylor was a columinist at NRO? (Will kids these days get that reference?).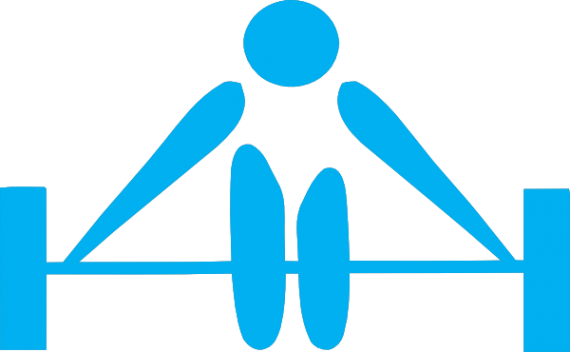 I don't know if it is because I am aware that complaints about the youth are at least as old as ancient Greece or it is because I am constantly around a new crop of 18-22 year olds on an ongoing basis, but one of my major pet peeves are "kids these days" laments.  On the first point, we should have ceased to be as a race if, in fact, each generation was worse than the last.  On the second point, my personal observation has been that, in fact, each generation does pretty well (and this anecdotal observation is backed up by the empirical fact that someone the world keeps rolling along as each generation ages into their appropriate roles).
A recent example of this lament, and perhaps one of the most ridiculous I have seen in some time, comes from David French at The National Review:  Men Are Getting Weaker — because We're Not Raising Men:
If you're the average Millennial male, your dad is stronger than you are. In fact, you may not be stronger than the average Millennial female. You're exactly the kind of person who in generations past had your milk money confiscated every day — who got swirlied in the middle-school bathroom. The very idea of manual labor is alien to you, and even if you were asked to help, say, build a back porch, the task would exhaust you to the point of uselessness. Welcome to the new, post-masculine reality.
The proximate cause of his sweeping proclamation:
This morning, the Washington Post highlighted a study showing that the grip strength of a sample of college men had declined significantly between 1985 and 2016. Indeed, the grip strength of the sample of college men had declined so much — from 117 pounds of force to 98 — that it now matched that of older Millennial women. In other words, the average college male had no more hand strength than a 30-year-old mom.
He does, at least, acknowledge, "Yes, I know it's only one study. Yes, I know that grip strength is but one measure of overall physical fitness."  Still, he goes on to note:
But as the Post noted, these findings are consistent with other studies showing kids are less fit today. (For example, it takes children 90 seconds longer to run a mile than it did 30 years ago.) Simply put, we're getting soft — and no cohort is getting softer faster than college men.
That we are not as fit, as a country, is not necessarily a surprise but even allowing that, he is making huge generalizations from a few studies.  I am also struck that it stands to reason that an economy that is predominantly post-industrial has less physical strength, on average, than when we were in a more industrial period (not to mention in 1958 a lot more males had served in the military as a percentage of the population than is now the case).
In other words, if one wishes to argue that about general health and physical fitness, all well and good I suppose.  But, no, this about being men:
Raising a boy to be a young man used to be a natural act. Common experiences and rites-of-passage meant that my D&D friends could pop the hood of a car and get to work right alongside the future mechanics of my high-school class. We weren't as good or as knowledgeable, but we held our own. And there were no social-justice warriors shrieking that there was no such thing as distinctively male or masculine pursuits.
First, I am not sure that we can ever fully claim that a particular kind of child rearing is wholly "natural" as such things are very heavily driven by culture, norms, and expectations that evolve over time.   A simple example:  how one raises children in a rural, agricultural setting is going to be different than how ones raises children in a post-industrial, suburban setting.
Second, so much of this, as with the rest of the column, reeks of simplistic "kids these days" lamentations. Further, I don't believe that the D&D nerds of French's youth (of which I would have been counted and am of almost the exact same generation as French) could hold their own, in the aggregate, when compared to the more mechanically inclined in their high school class.  Yes, it is likely that they could change the oil on their car (I could) but the shift to taking the car to the Quick Lube joint is more about the hassle of disposing of used oil than it is about grip strength or lost masculinity.
And I would add that the debate over what constitutes "masculine pursuits" is older than the advent of the social justice warriors (and, really, making fun of SJWs these days feels a lot more like modern day hippie punching than any kind of honest analysis).
Back to social norms:  there is no reason, apart from social constructs, for popping hoods and working on engines to be a masculine pursuit.  That is a fully socially constructed position.
French continues:
Now, for parents of the privileged, raising a boy to be a young man has to be an intentional act. You have to ignore the voices who are telling you to indulge your child's inclinations — no matter what they are — and train them to be not just morally courageous but also physically strong. They can have their Xbox or their PC (my son brags about his kill/death ratio on Battlefield, and we belong to the same World of Warcraft guild), but they can also hit the weight room. They can also not just learn to shoot but also how to assemble and disassemble their weapon. Even if you're rich, you can make your kid do the hard work that keeps any household together.
All of this sums to a very specific view of the masculine:  that to be authentically male one has to pump iron and shoot lead.  I will allow that in a hunter/gatherer society it may well make more sense for the males to do the hunting, but seriously, we don't live in that era any longer.  (A side note:  playing video games is also considered a mainly masculine pursuit as well, as is playing D&D, especially when French and I were in high school).
Also, what is up with "You have to ignore the voices who are telling you to indulge your child's inclinations"–why?  Why not cultivate an individuals natural gift and inclinations if they are otherwise healthy?
More French:
Though this sounds simplistic, never ever underestimate the positive effect that raw physical strength can have on a young man's development. I've seen the impact that weight training has had on my son, and I wish I'd been as diligent when I was his age. I've experienced the impact — even as an older adult — of the physical transformation of Army training.
Yes, it does sound simplistic.  But more significantly, the problem with the argument is that it is asserting that the virtue of exercise is a masculine one.   I also see personal regret being expanded into a universal critique (which is not surprising since much of this column, and the follow-up to it, is a lot more about anecdotes than anything else).
His final paragraph:
Our culture strips its young men of their created purpose and then wonders why they struggle. It wonders why men — who are built to be distinctive from women — flail in modern schools and workplaces designed from the ground-up for the feminine experience. Men were meant to be strong. Yet we excuse and enable their weakness. It's but one marker of cultural decay, to be sure, but it's a telling marker indeed. There is no virtue in physical decline.
First, there is the loaded issue of "created"/"built"/"meant" in the paragraph which assumes a transcendent, metaphysical intentionality about the version of maleness that French is proposing (although, to turn the Christianity for a moment, I am unaware of dicta about body building or auto repair in the teachings of Christ).
Second, there is the problematic (from an empirical point of view) assertion that "modern schools and workplaces [are] designed from the ground-up for the feminine experience"–except that I don't see this to be the case, at least if the test is who dominates these arenas, as males remain pretty dominant in our socio-economic space (just not as dominant as they once were).
Really, what I see here apart from the usual lamented about the younger generation is a reflection of the conservative zeitgeist at the moment:  the fear that males (or, to be more specific, white males) are losing ground.  In this case, they are getting weak, soft, and feminized and so it is time to get back to manly things like changing the oil, building decks, and lifting weights. And while French is not in the Trump camp (and was, weirdly, briefly touted as a potential third party candidate) he is reflecting the discontent that is helping propel a lot of white male voters Trump's way.
It would be nice if we would evaluate a given generation in a way that takes into consideration context and is not used as a way for older people to self-aggrandize.  Beyond that, conservative white men are going to have to understand that their ability to be dominant in a given system is not the proper way to judge the justice of that system (not to mention to acknowledge that they has far from fallen out of power).