Kim Young-Sam, President Who Led South Korea Out Of Military Rule, Dies At 87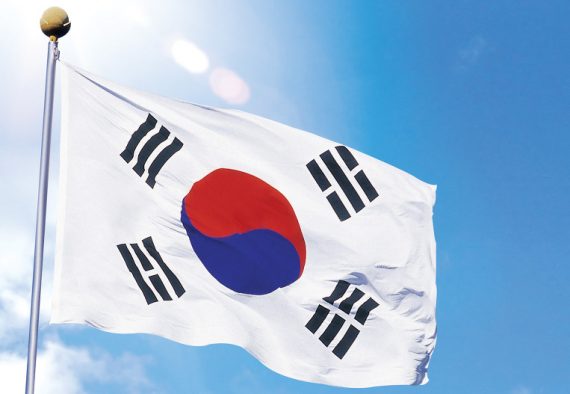 Kim Young-Sam, the former President of South Korea whose time in office marked the beginning of that nation's turn away from military rule, died early Sunday at the age of 87:
SEOUL, South Korea — Kim Young-sam, the former president of South Korea who replaced the last of the country's military leaders, purged politicized generals and introduced a landmark reform aimed at transparency in financial transactions, died on Sunday. He was 87.

Mr. Kim, who was president from 1993 to 1998, died of sepsis and heart failure, said Oh Byung-hee, the chief of Seoul National University Hospital, where Mr. Kim was admitted with a fever on Friday. He had been treated for a series of strokes and pneumonia in recent years.

Mr. Kim, an outspoken critic of military dictators from the 1960s through the 1980s, was one of the "three Kims" — the others were former PresidentKim Dae-jung and former Prime Minister Kim Jong-pil — who played major roles, often relying on regional support from their home provinces, during South Korea's turbulent transition from dictatorship to democracy.

Mr. Kim was born in 1927, a son of a rich anchovy fisherman on Geoje Island, off the southeast coast of South Korea, during a time when all of the Korean Peninsula was a Japanese colony. He was elected to Parliament at age 26 and developed a following as an opposition leader famed for his daring criticism of Park Chung-hee, who seized power in a coup in 1961 and tortured and imprisoned dissidents before his assassination in 1979.

Mr. Park had Mr. Kim expelled from Parliament for criticizing his dictatorship during an interview with The New York Times in 1979. Mr. Kim's colleagues resigned from Parliament in protest, and huge antigovernment demonstrations broke out in Mr. Kim's political home ground in the southeast. Mr. Park was assassinated by his spy chief later that year.

Mr. Kim's travails continued when Mr. Park was replaced by Chun Doo-hwan, an army major general who engineered a coup to fill the power vacuum left by his patron's death. Mr. Kim was barred from politics and put under house arrest. He once staged a 23-day hunger strike.

"Dawn will come even if the rooster is strangled," he once said, a saying that became a catchphrase for Koreans' yearning for democracy.

Mr. Kim was as well known for a lifetime rivalry with Kim Dae-jung, a fellow opposition leader from the southwest Jeolla region. They both ran for president in 1987 in South Korea's first democratic election and split the opposition vote, allowing Mr. Chun's handpicked successor, Roh Tae-woo, another former army general, to win.

In 1990, Mr. Kim merged his party with Mr. Roh's military-backed governing party in a move widely condemned as a betrayal of pro-democracy forces. The merger was a political marriage of convenience: Mr. Roh wanted a parliamentary majority, and Mr. Kim, who distrusted Kim Dae-jung as much as he detested the military dictators, believed that he would never win the presidency as long as the other Mr. Kim competed with him for the opposition vote.

Once in the governing party, whose top hierarchy included many former generals, Mr. Kim and his followers, vastly outnumbered by rival factions but all seasoned veterans in party politics, quickly expanded their ranks and dominated the party.

Mr. Kim beat Kim Dae-jung in the 1992 election to become the first civilian leader in South Korea in more than three decades.

Although he won the election with the support of the military-backed party, Mr. Kim did not forget his roots. He purged a clique of politically ambitious army officers who went by the name Hanahoe, which roughly meant "an association of one-for-all, all-for-one." Bound by their regional prejudices and sponsored by the military dictators, the members of the group were so powerful they blackmailed — and even beat up — members of Parliament. The officers were forced to retire.

Mr. Kim's military purge culminated in the arrest and conviction of Mr. Chun and Mr. Roh on mutiny and corruption charges for their roles in the 1979 coup and a bloody crackdown on a pro-democracy uprising in the following year, as well as for collecting hundreds of millions of dollars each in bribes from businessmen. (Mr. Kim later pardoned them and released them from prison.)

Mr. Kim also barred South Koreans from owning bank accounts under pseudonyms. That change is considered one of the most important landmarks in South Korea's long-running campaign against corruption; bank accounts under borrowed names had been widely used by politicians and businessmen to hide slush funds.

But Mr. Kim's time in office was also marked by missed opportunities.

In his memoir, Mr. Kim said he persuaded President Bill Clinton to cancel the United States' plan to bomb North Korea's nuclear facilities in 1994 for fear of war.

"Looking back," Mr. Kim said in an interview in 2009, "I think the North Koreans think they can say whatever they want because no matter what they do, the Americans will never attack them."

The 1994 nuclear crisis was defused when former President Jimmy Carter met with the North Korean leader at the time, Kim Il-sung, in Pyongyang, the North's capital, and brokered what would have been the first summit meeting between the leaders of the two Koreas. But Kim Il-sung died of heart failure in July 1994, two weeks before the meeting was scheduled to take place. "Fate played a trick on me," Mr. Kim said. "If I had met Kim Il-sung, I would have changed the nation's history."

The achievement that had eluded him — becoming the first South Korean leader to hold a summit meeting with the North — went to his rival and successor, Kim Dae-jung. In 2000, Kim Dae-jung flew to Pyongyang and met with Kim Jong-il, Kim Il-sung's son and successor. That year, Kim Dae-jung was awarded the Nobel Peace Prize.
Notwithstanding the failure to achieve that final diplomatic goal, and the financial crisis that gripped South Korea and much of the region beginning in 1997, the fact that Kim was able to guide his nation out of military dictatorship and help create what has been, since his time in office, a stable democratic republic in the Republic of Korea notwithstanding the ongoing threats from Pyongyang was an achievement he deserves much credit for.