Laura Ingraham Disturbing Views About Culture
There has been a deluge of responses to Laura Ingraham's recent diatribe about culture and immigration, but I want to look at her rhetoric from a different perspective. The perspective I want to look at is statements by Ingraham about cultures changing over time and the implications in regards to policies about these changes.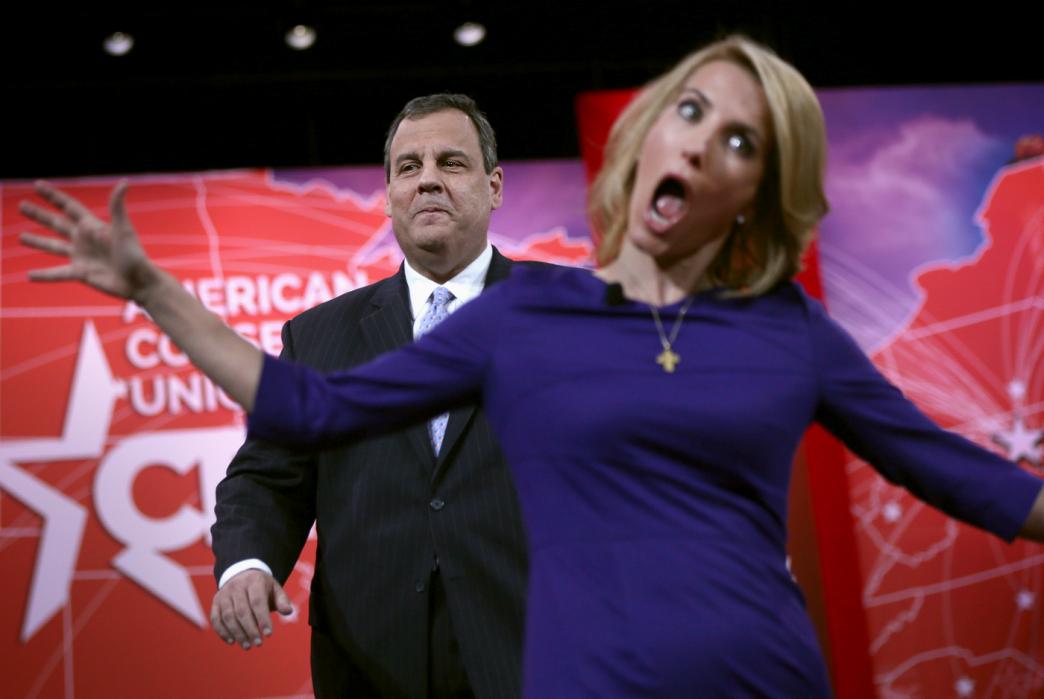 There has been a deluge of responses to Laura Ingraham's recent diatribe about culture and immigration, but I want to look at her rhetoric from a different perspective. To be sure, the overall response that Laura Ingraham's rhetoric is racist is in my view correct. When one looks at her statements about immigration, both legal and illegal, and its effect on culture and when one looks at the numbers it is hard not accept the claim that it is not about race/ethnicity. Most immigrants in the latter half of the 20th century and the 2000's onward have been non-European/Canadian; that is most immigrants are not white. How one can think these comments are not racially motivated is hard to believe.
The perspective I want to look at is statements by Ingraham about cultures changing over time and the implications in regards to policies about these changes. Namely this quote,
"In some parts of the country it does seem like the America we know and love doesn't exist anymore," Ingraham continued. "Massive demographic changes have been foisted upon the American people. And they're changes that none of us ever voted for and most of us don't like. "Now much of this is related to both illegal and, in some cases, legal immigration that of course progressives love," she added.
Here is the video itself,
This statement is wrongheaded in several ways, besides the racist element in Ingraham's rhetoric noted above. The idea that culture is "foisted" on us is utter nonsense. Culture is part of the world we live in and it is the product of the interactions of people in said culture. The idea of it being foisted on "us" is a category error. It is like saying weather is "foisted" upon us. And that cultural changes are something we can vote on is as daft and stupid as the idea of voting economic decisions like how many cars to make. Culture is another example of an unguided process and emergent behavior. That is, there is nobody in charge of culture. Nobody "owns" culture. Culture is always changing and evolving and it changes and evolves via the interactions of those people in the culture and often via the interaction with people from other cultures. So in a sense Ingraham is right, yes the American "culture" is going to change from what it once was. Ingraham is completely blinkered to think that it is something we can control let alone it is something we should vote on.
In fact, I would argue that trying to exert control over culture could lead to disastrous outcomes. Imagine trying to "preserve" one's culture. To do so you'd have to prevent those interactions that do not preserve that culture. And how do you stop people from doing that? I suppose you could ask them to not engage in those interactions, but they might decide to do so anyways. The only way to prevent such interactions is through coercion and even violence. Which is exactly what we are seeing from the Trump Administration. The Administrations "zero tolerance" policy is having a law enforcement organization go out into the general population and using coercion take people who are here illegally and send out of the country. And the more people are out there doing things that are perceived as having a potential to "change the native culture" the more one will have to clamp down via coercion and violence. And culture is not just simply activities like crimes they are attitudes and views, that is thoughts. So we'd probably see a shift towards thought policing and there could very well emerge a "snitch culture" within society as people are encouraged to "snitch" on their friends, family and neighbors for daring to engage in activities and expressing thoughts that are not in accord with the culture that is being "preserved".
Further, the very notion of voting on something like this should be seen as an alarm by everyone that belongs to a minority in the U.S. If you are Jewish, black, Hispanic, Muslim, maybe even Catholic, etc. When people vote, the outcomes tend to reflect the views and attitudes of the majority. Indeed the outcome in simple one dimensional elections reflects the views of the median voter. If you are on the "wrong side" of the median voter you are in trouble. If you are a member of a minority Laura Ingraham's statements could be read as an existential threat to said minorities. And given the way demographics are going (white people no longer being a majority in about 25 years) it is not that unreasonable to see this as yet another in a long line of statements that have more than a whiff of white supremacy to them.
An additional concern about "voting for culture" is what exactly is "American culture"? Is there a list of the elements that comprise "American culture"? No. So how do we decide what is American and what is not from a cultural standpoint? What if 50.1% of Americans do X and 49.9% of Americans do not do X? What then? Do we force those not doing X to do X? If we don't, then what if the numbers are 51% to 49% or 55% to 45%? Where exactly is this cutoff? Or, do we elect of group of people who decide what is and is not "our culture"? Would that group be subject to the influence of special interest groups and those with money? Do we put this kind of power in the hands of the President. I hope people who are on both the Left and the Right can see a problem with this. "Your guy" is not always going to be in the Presidency.
Lastly, culture is not something that be "frozen in amber". We can preserve culture in a historical sense. We can put artifacts, descriptions, etc. in museums so that we can go and see what our culture was like at various points in time and see how it changed and evolved over time. But we cannot stop that process. To stop that process could very well kill that culture. Cultures that insulate themselves from the world and interactions with other cultures get left behind. There is more to culture than what people look like. Cultures that are not open to new ideas do not benefit from those new ideas. A culture that is walled off and using force and violence against its own members to prevent cultural change will likely see that pernicious effect spread to other areas such as the economy. Is coming up with a new labor saving innovation viewed as antithetical to that culture? If yes, then that culture will become increasingly poor.
Laura Ingraham's views are nothing short of extremely disturbing. Not only are they overtly racist, in my view, these views also represent a type of thinking that, again in my view, are simply un-American. Ingraham's views are anti-liberty, anti-diversity, and in the end will turn America into something Americans will no longer recognize. It will be a step closer to fascism.