Law School Grad Sues Alma Mater Because She Isn't Working
One law school grad seems to think the solution to her employment problems is to sue her law school.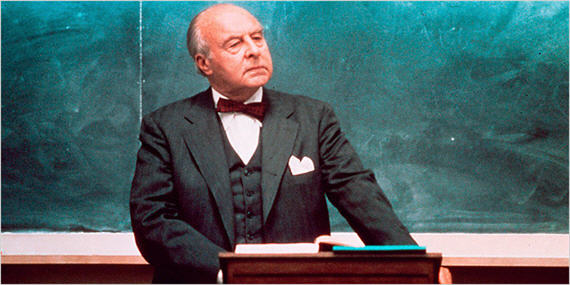 One recent law school graduate is attempting to put her newly learned litigation skills to work since she's not, you know, actually working as a lawyer right now. The law student's name is Anna Alaburda, and she's suing Thomas Jefferson School Of Law in a class action law suit alleging that the school falsified its employment and placement data.  There's really no other way to put the argument that Alaburda makes other than to say that she basically accuses the law school of fraud:
The complaint in Alaburda v. TJSL contains counts for fraud, negligent misrepresentation, and violations of various California statutes (including laws against unfair business practices and false advertising). Plaintiff Anna Alaburda claims that she racked up more than $150,000 in student loans and can't find decent legal employment, even though she graduated with honors from TJSL, passed the California bar exam, and sent more than 150 résumés to law firms. She now does document review on a project-by-project basis.

Alaburda's lawsuit seeks compensatory damages "believed to be in excess of $50,000,000," punitive damages, and injunctive relief, to stop TJSL from continuing its allegedly unlawful conduct. Alaburda seeks to represent a class consisting of "[a]ll persons who attended TJSL within the statutory period" — a group estimated to contain more than 2,300 individuals.
At least in its initial response, the law school seems rather incredulous about the whole thing:
Beth Kransberger, associate dean for student affairs at Thomas Jefferson, said that the school does not misrepresent its employment statistics.

"The school has always followed the guidelines established by the ABA. We've always been accurate in what we report, and we've always followed the system given to us by the ABA," Kransberger said. "This lawsuit is very much about a larger debate. This is part of the debate about whether it's practical to pursue a graduate degree in these difficult economic times."
There has been a lot of discussion recently about the fact that law schools, graduate schools, and universities aren't necessarily being honest with their students about prospective employment but, in the end, the decision of whether or not to go to law school is one that the student makes, and they have a responsibility to go into it with open eyes, as I put it some months ago:
There are many good reasons for becoming a lawyer, but thinking you're going to end up with a glamorous job making big bucks and handling important cases isn't one of them. Odds are, you're either going to spend many, many years in a law library doing research for someone else, or you're going to be working in the nitty-gritty of a small to medium sized firm where there are no glamorous cases and little reason to think you'll be driving that BMW by the time you're 28. If you can live with that, and only if you can live with that, then go to law school.
Or, perhaps you could just watch this video: