Left and Right in the Age of Trump
Is everyone critical of President Trump by definition on the Left?
A friend and neighbor forwards today's newsletter from The Flip Side, which is purportedly "on a mission to help bridge the gap between liberals and conservatives" and "a one-stop shop for smart, concise summaries of political analysis from both conservative and liberal media" whose "goal is to become a news source for liberals, moderates, independents, conservatives, and even the apolitical."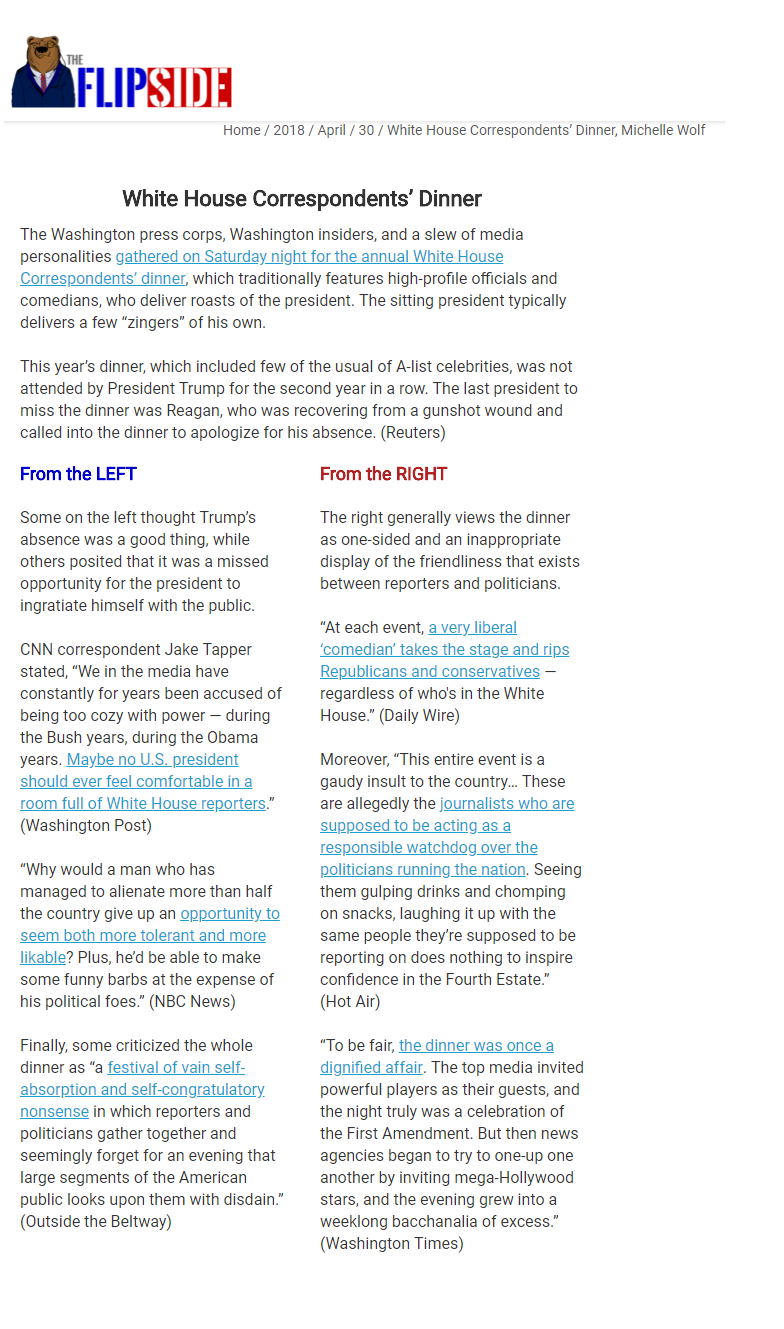 While I'm sure some of our readers would agree with their characterization of OTB as "From the Left," I found it rather amusing. But, as I noted in responding to my friend's email, "In the early days of the Iraq War, the 'Right' was everyone who agreed with the war and the 'Left' everyone who opposed it. Now, I think we're defining it in terms of Trump."
On a deeper look, though, I found it even more bizarre. Everyone represented as "From the Right" is avowedly partisan, whereas Jack Tapper and NBC News are at least ostensibly straight news. OTB is at least a commentary site.