Let's Drop The "Proto" Already
American fascism is on parade, right now.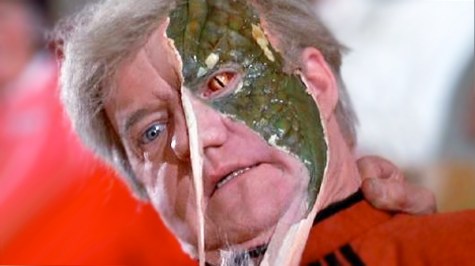 It's time to drop the hesitation in recognizing fascism for what it is, especially when it parades in front of us. The Current Occupant certainly is acting from the fascist playbook, and some of his followers are definitely welcoming a fascist seizure of power, too.
Whatever your preferred definition of fascism — and I have mine — both the inner core and the outer forms of fascism are here, in the United States, right now. As Anne Applebaum argues in her recent book, authoritarians do not view any form of pluralism as legitimate. They are right. You are wrong. They are patriots. You are traitors. That mindset justifies lots of anti-democratic wrong-doing, such as…
Making extra-constitutional edicts.
And that's a set of bullets from a couple of days in "Trump's America," or more accurately, "American held hostage by Trump and his supporters." Many of the links are from the last 24 hours.
What makes this moment particularly fascist, not merely (!) authoritarian, is the continued mobilization around a vision of a mythical past, when things were supposedly greater than they are now, when Those People (defined in racial, ethnic, sectarian, and political terms) didn't mess up the national canvas by standing in the foreground, demanding equal treatment. It's the politics of cultural despair, reactionary modernism, the kitschy appeal to a "real America" rooted in a past that never existed, the elevation of this unreality over reality, that makes this movement, and both leaders and followers in it, fascist. The appetite for consuming and regurgitating conspiracy theories is another clue to the fascist ideal that animates what they say and what they do.
We can continue to debate where Trump falls on the scale of authoritarian and fascist leadership. (I like Quinta Jurecic and Benjamin Wittes' description of him as a "lazy authoritarian.") We can assess how deep the fascist strain runs among his supporters, and how wide. However, it is dangerous to pretend that the situation is better than it is, that a flimsy fence of proto-fascism separates Trump and Trumpism from the full-blown version of those political forms. If there were ever a fence, they have already crossed it. We need to act accordingly.
By that, I mean the following:
Stop acting as though the typical rules of politics still apply. Discussions, for example, of the effectiveness of Trump's messaging to undecided voters, or Biden's ability to speak to core Trump voters, are meaningless. The statements of Trump and his notable supporters, enablers, and cronies are designed to mobilize the true believers in their campaign to tear down not just norms, but institutions.
Mobilize against the zealots and the enablers. As many have said, it's not enough to defeat a single person in the next election, however important the office. Not only must Trump lose, but Trumpism must lose as well. When he is gone, a Kushner or Junior or someone else could easily step into the space he once occupied, and be more successful than he was. The only way to avoid that scenario is to make sure that there is no cadre of fearful or sympathetic politicos, especially in the US Senate, who are willing to let this catastrophe continue unchecked.
Do more than give money. While money is important in politics, so too are other modes of political participation. Money feeds the machinery set up for normal politics. Other forms of participation, such as voter registration, demonstrations (without violence and property damage), and honest conversations with fellow citizens become even more important in abnormal times.
Stop being shocked. The Trump train has been moving slowly, compared to other anti-democratic movements, but we've all seen the direction in which it was headed. Further cycles of pearl-clutching are not only silly, but also a poor substitute for real action. Sterile excitation (Can you believe this guy?) may be momentarily gratifying, but ultimately, it's also onanistic.
Philip K. Dick said, "Reality is that which, when you stop believing in it, doesn't go away." It may be hard to believe, or really accept in our bones, that the situation is as bad as it is. However, we need to move from, "Could it happen here?" and, "How close are we?" to, "What are we going to do about it?"