Line of the Week
Trump's leadership style encapsulated.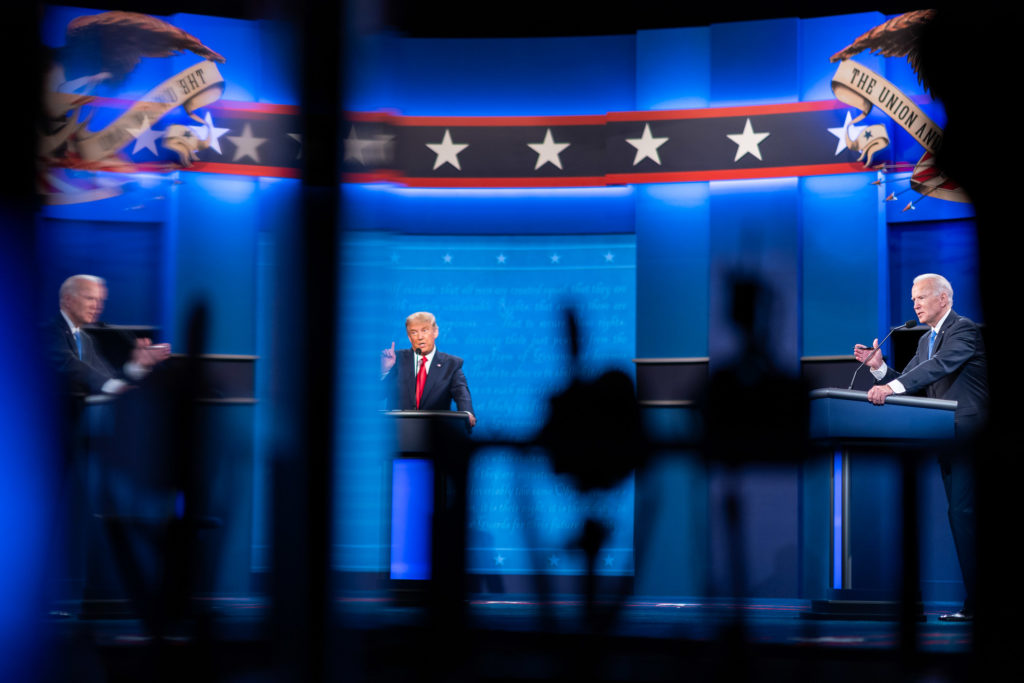 "I take full responsibility. It's not my fault that it came here. It's China's fault. You know what, it's not Joe's fault that it came here either. It's China's fault. They kept it from going into the rest of China, for the most part, but they didn't keep it from coming out to the world including Europe and ourselves"–President Donald J. Trump
It is rhetorically striking for the sentence "I take full responsibility" to be followed by the phrase "It's not my fault." It creates some linguistic whiplash. And, of course, no one is saying it is Trump's fault the virus came to the United States. But it is most assuredly his fault that the country's national response has been so poor. And it is absolutely his fault that he himself has repeatedly, and incorrectly, downplayed the situation.
To even begin to take responsibility one has to acknowledge what one is taking responsibility for, not immediately shifting to what one blames others for doing.
The above was his response after Vice President Biden said the following:
Biden: Number one. He says that we're, you know, we're learning to live with it. People are learning to die with it. You folks home will have an empty chair at the kitchen table this morning. That man or wife going to bed tonight and reaching over to try to touch their, out of habit, where their wife or husband was, is gone. Learning to live with it? Come on. We're dying with it, because he's never said — he said it's dangerous. When's the last time? Is it really dangerous, still? Are we dangerous? Tell the people, is it dangerous now? What should they do about the danger? And you say, I take no responsibility.
Trump did say "I don't take responsibility at all" back in March in the face of failures in getting testing up and running by the CDC.
It also reminds me of his interview with Chris Wallace, wherein Wallace noted "But I can tell you, the death chart is a thousand cases a day" and Trump's response was:
TRUMP: Excuse me, it's all too much, it shouldn't be one case. It came from China. They should've never let it escape. They should've never let it out. But it is what it is. Take a look at Europe, take a look at the numbers in Europe. And by the way, they're having cases.
Let's be clear: I am not saying that SARS-CoV-2 is Donald Trump's fault. As far as I know, it is no one's fault (because unless we can prove that a human being purposefully engineering transmission from an animal to a human, I don't see how we can say it is anyone's "fault"). All we can do is assign responsibility for how it is handled (that would include the Chinese government, but that is a different conversation).
And we know that Trump has not handled it well. The only way to assert that he has handled it well is if one thinks that the virus is basically like the seasonal flu. And where could people have gotten that idea?
Consider the following. If I was the president of a university I would be responsible for the policy choices and rhetoric I used. If I said, "it's just the flu, it's just sniffles" that would affect student and staff behavior. If I signed off on policies to let students come back for face-to-face classes without any significant precautions in place, the consequences of that would be on me. And when there was an outbreak on my campus I would be rightly fired for saying "I take full responsibility. It's not my fault it came here" after having said "we're learning to live with it. We have no choice."
That the president of the United States is held to a lower standard by so many millions of voters is astounding.
Would you hire Donald Trump to make safety health policy decisions at your child's university? At your grandparent's assisted living facility?