Lockerbie Bomber Not Dying After All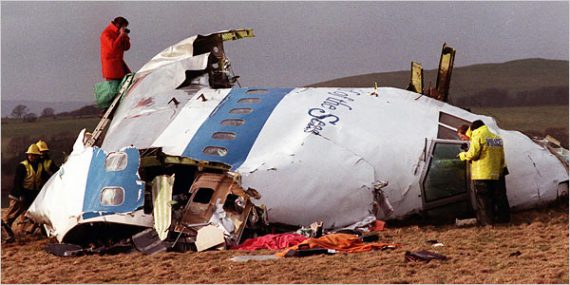 With rebel forces closing in around Tripoli, we're once again getting word that the only man convicted in the bombing of Pam Am Flight 103, released by the British because he was supposedly dying of cancer, isn't likely to die anytime soon:
Scottish authorities have come under attack from around the world for the decision to release him on compassionate grounds after he had served eight years of a 27-year sentence.

At the time, medical experts advising the Scottish prison service said he was close to death. But Prof. Roger Kirby, a London prostate cancer specialist, said 59-year-old al-Megrahi is likely taking a cutting-edge hormone treatment and "could live much longer, for several more years because of this drug."

Kirby, a consultant urologist at the Prostate Cancer Center in London, said doctors in Scotland would have been unaware of the new hormone-based therapy abiraterone, which was recently approved by the U.S. Food and Drug Administration and is still not available in Europe.

"I remember seeing the shots of him boarding the airplane and coming off in Tripoli and he looked very ill, he was definitely in trouble," Kirby said. "The mistake they made was putting a definite time frame of how long it was going to be, the prognosis of three months or less. They got it wrong.

"He has long outlived the speculative three-month prognosis, and it appears he may continue to do so for a while yet. I strongly suspect that this drug has been central to that."
Of course the man who is ultimately responsible for the downing of Flight 103 will probably never face the justice he richly deserves.